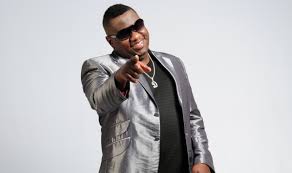 Puerto Rico is one of the most expensive dance countries in Latin America. Not long ago it became a part of the United States and there have been changes in lifestyle and infrastructure. Now when you get to Puerto Rico there is a feeling that you are in Miami. On one hand, it is good to a comfortable and modern living in the Caribbean part of America where most of the countries live below the poverty line, or are poorly developed economically (for example, Haiti, Dominican Republic, Cuba, Jamaica, etc.). However, on the contrary, the country lost all the flavor and originality of the past, cultural aspects, traditions and spirit of the people. The Puerto Rican dance is very developed and does not only consist of reggaeton but this is what is most heard in the whole world of the country.
In this article, we will focus on Reggaeton and the main reggaeton singers who came from Puerto Rico. Now they are touring all over the world, they live mainly in the United States. We are going to investigate how they live dancing reggaeton in the rich Caribbean country.
Franco The Gorilla
At the age of 14, a little Franco wanted to become a famous reggaeton performer. His first song was in cooperation with Tony Toca and Tony Touch, for example, hits like "Yo soy tu nene" or "Chevere atractiva". At the beginning, he called himself Franco Flex.
The first achievement of the ambitious Franco The Gorilla was the album Welcome to the jungle. It was released after four years of cooperation with WY Records – the company best known for producing music in the reggaeton style. They have collaborated with many famous artists of this genre.
Thanks to Franco's talent, he became a great artist, not only with this company but also for other companies creating music in the style of reggaeton.
When he was asked why he preferred a "gorilla" name, Franco says, "I like this strong and aggressive animal that has no fear of anyone or anything."
Following his career, Franco had cooperation with numerous well-known bands in the reggaeton style, for example, Wisin Y Yandel – "La Compañía". The disk was the most sold in November of 2005. The same can be said about "Toma" album Pa'l Mundo. Other colleagues Franco: Tony Dize, El Tío, Gadiel, Tony Dize, Jayko, Tico El Inmigrante, and Yahvia.
Franco's music is aggressive, strong and harsh. It captures you and takes you dancing throughout the song. The composition described in the beginning is gaining momentum and there is always a mystery at the end. Listen to his hits here.