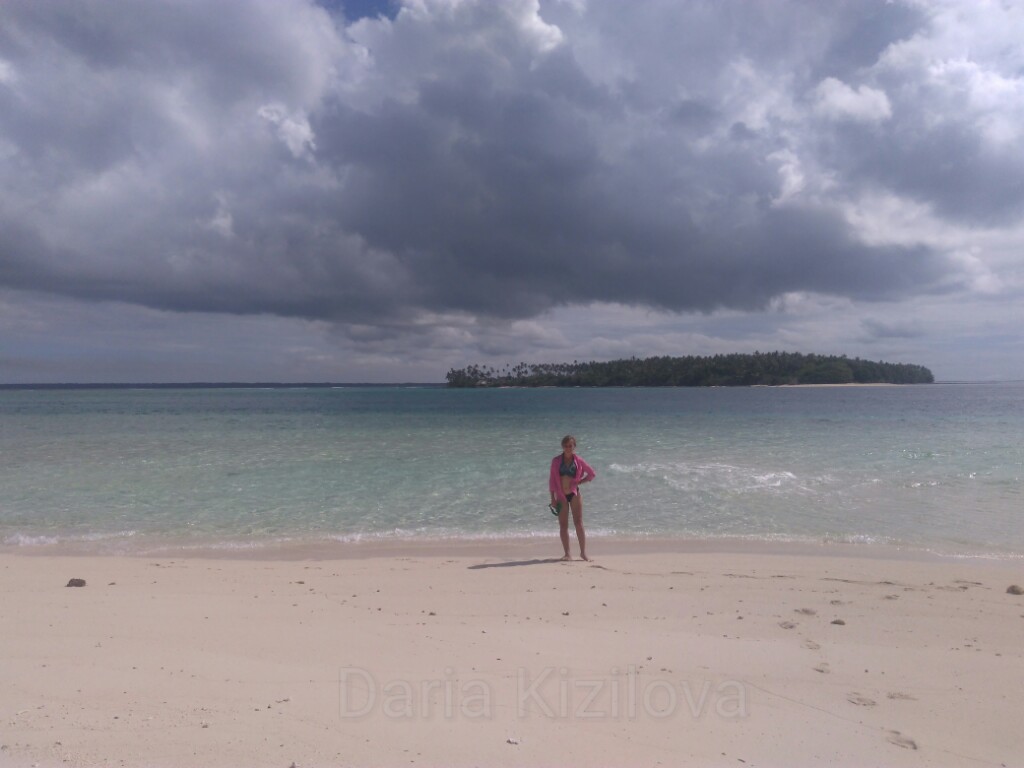 I have visited more than 50 islands all over the world: from tropical to polar 🙂 I can tell you how the island residents are doing in different parts of the world. How they differ and how they are similar. Life on the island is my favorite pastime, so now I have settled on one of the most beautiful islands – in New Zealand.
My list of 10 islands includes the most memorable travel moments, from the most interesting to the most unusual islands.
10. Sardinia
A magically beautiful island with Polynesian ocean colors! There are many beaches with azure waters and white sand. There is also a rocky bottom with fish, and sheer cliffs for diving.
In the north of Sardinia, near the city of Olbia, there is a very indented coastline, many islands, lagoons, and sailboats. I think these are the best places in Sardinia. That is why millionaires equip their cozy houses.
In addition, Sardinia is the island of centenarians. Probably because there are clean air and sea, natural food, and island tranquility.
The rhythm of life on the islands slows down and there is no such rapid pace of civilization in big cities.
The best way to travel around Sardinia is by train or by car. Here, just like in Italy, Trenitalia, the Italian railway, operates. From the port of Santa Teresa in the north of the island, there is a half-hour ferry to Corsica.
Read more about my trip to Sardinia and the Mediterranean Sea – HERE.
9. Svalbard
The island of eternal cold and bears. Not the most common destination for the average tourist. It is better to go to Svalbard with some preparation and take a gun with you. Otherwise, the movement will be limited (most of the island is in the red zone where bears run around) and you will have to carry a guide with you.
The polar day in Svalbard lasts 24 hours from May to August. At this time, night and day are not very different. True, sometimes the days are not brightly sunny, but milky-hazy. The whole day and night pass in a light haze of the day – a very strange feeling. In the hottest summer, the temperature does not rise above 7 degrees.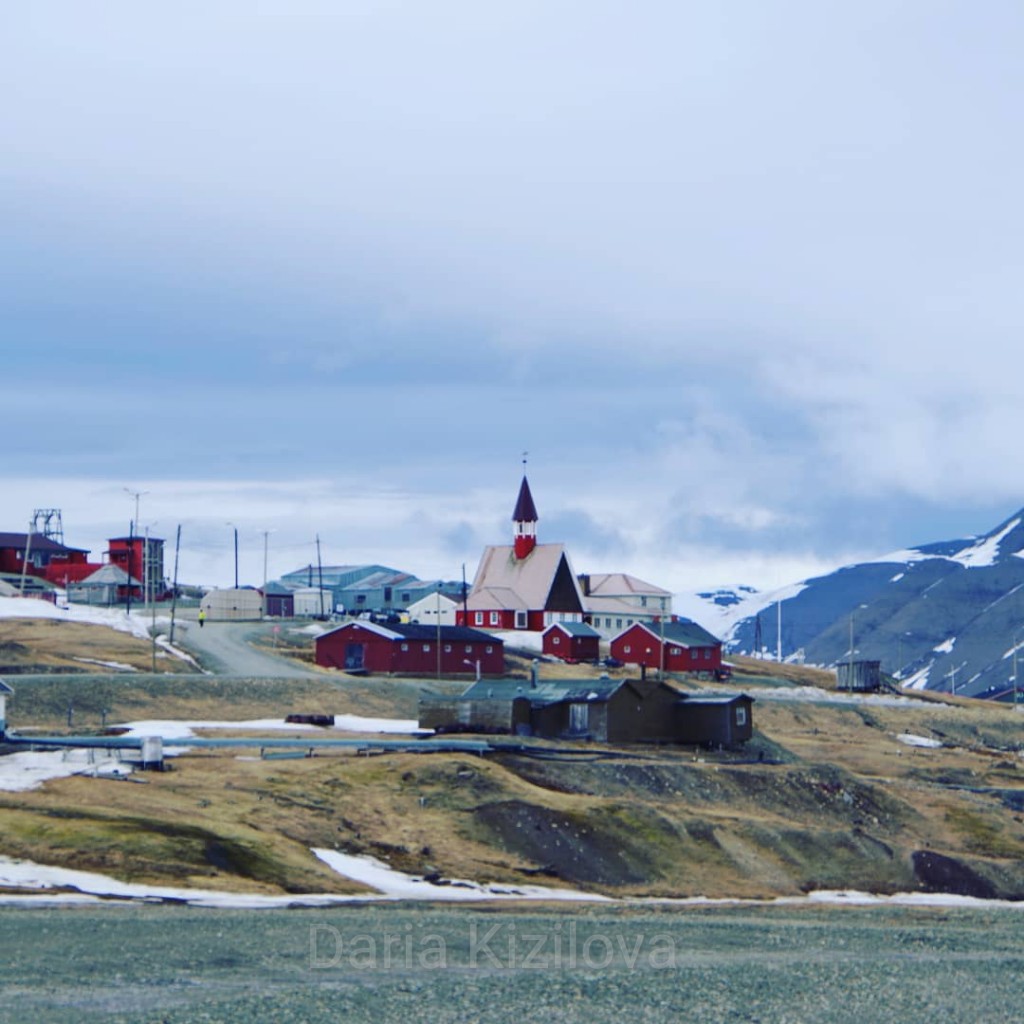 The polar night lasts from November 11 to January 30. In addition, from October 26 to February 15 is the time of twilight, when the sun seems to be below the horizon, but there is a little flickering light from it. But even the polar night is very interesting for tourists because at this time all kinds of entertainment in the dark are available: snowmobiling, skiing.
Read on about my trip to the bears in Svalbard.
8. Dominica
It is the greenest and wettest of the Caribbean islands. Dominica is called the lungs of the Caribbean. And this is true: 80% of the entire island is occupied by forests, mountains, jungle – endless greenery. This is the Morne-Trois-Pitons mountain reserve. There are several paths here, but most of the forest is completely unexplored.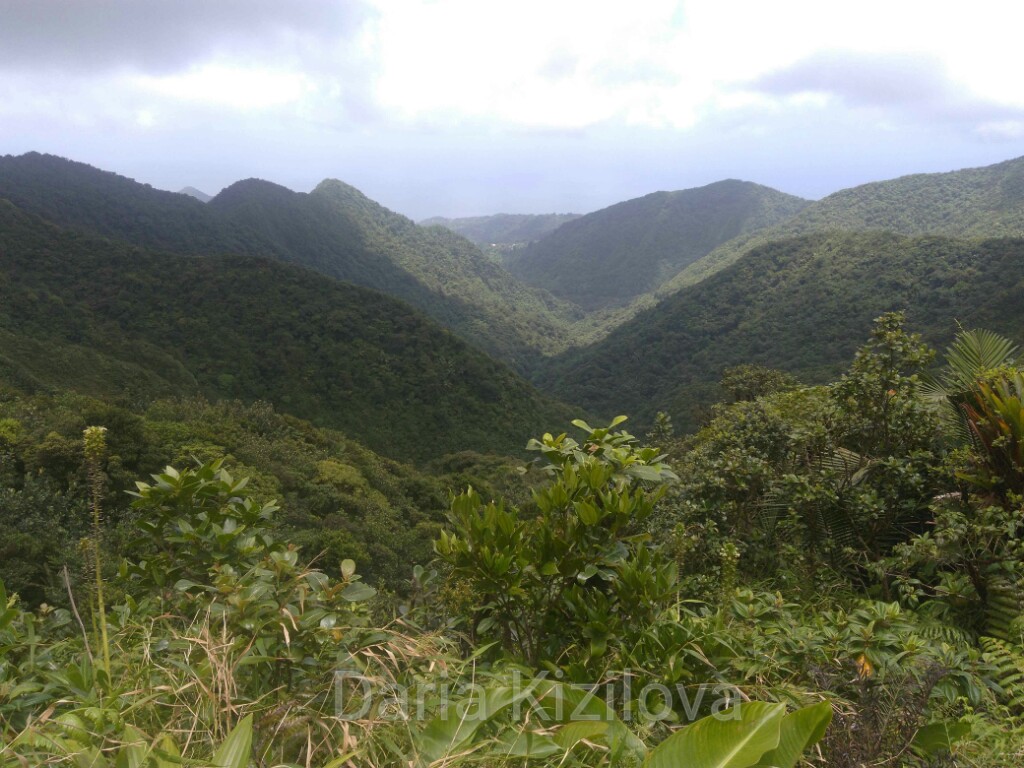 Despite such beauty, life in Dominica is not so easy for ordinary people. Several years ago, a fairly strong earthquake took place here, which almost completely destroyed the capital of Roseau. Since then, the country is gradually getting on its feet at the expense of tourists.
There is a separate article on Dominica and the Caribbean.
7. Cuba
Cuba is my favorite among the Caribbean islands. Despite the fact that naturally, it does not really win against other islands, however, you can feel the spirit and unity, originality, and unique culture here. Music and dance are the rhythm of life, the heart of Cuba. Cuba dances and sings every night, salsa sounds everywhere, and people are cheerful and relaxed.
I remember that it was very safe in Cuba. And even at night, you can safely walk the streets.
And also there are beautiful golden beaches and a warm ocean.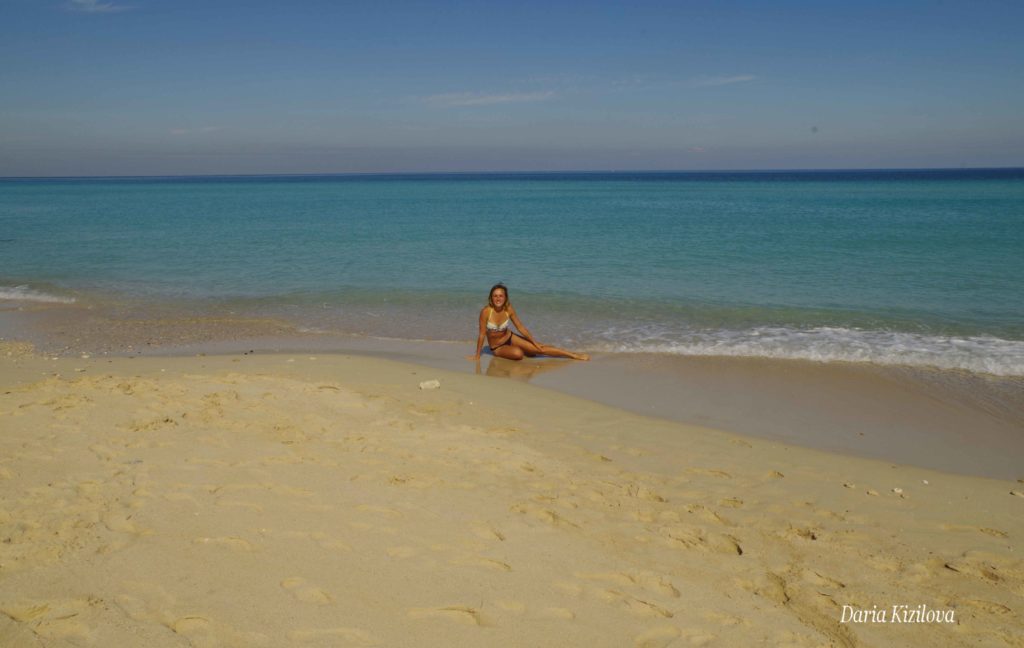 6. Easter Island
Easter Island is one of the most remote and secluded places on the planet. It is really long and difficult to get here. There are only two routes: through the capital Santiago de Chile or through Tahiti and French Polynesia.
An island with an area of only 165 sq km, lost in the South Pacific. There is not a single flooded island nearby, so the islanders live very separately and have preserved their traditions and way of life, which are very different from other islands where I have been.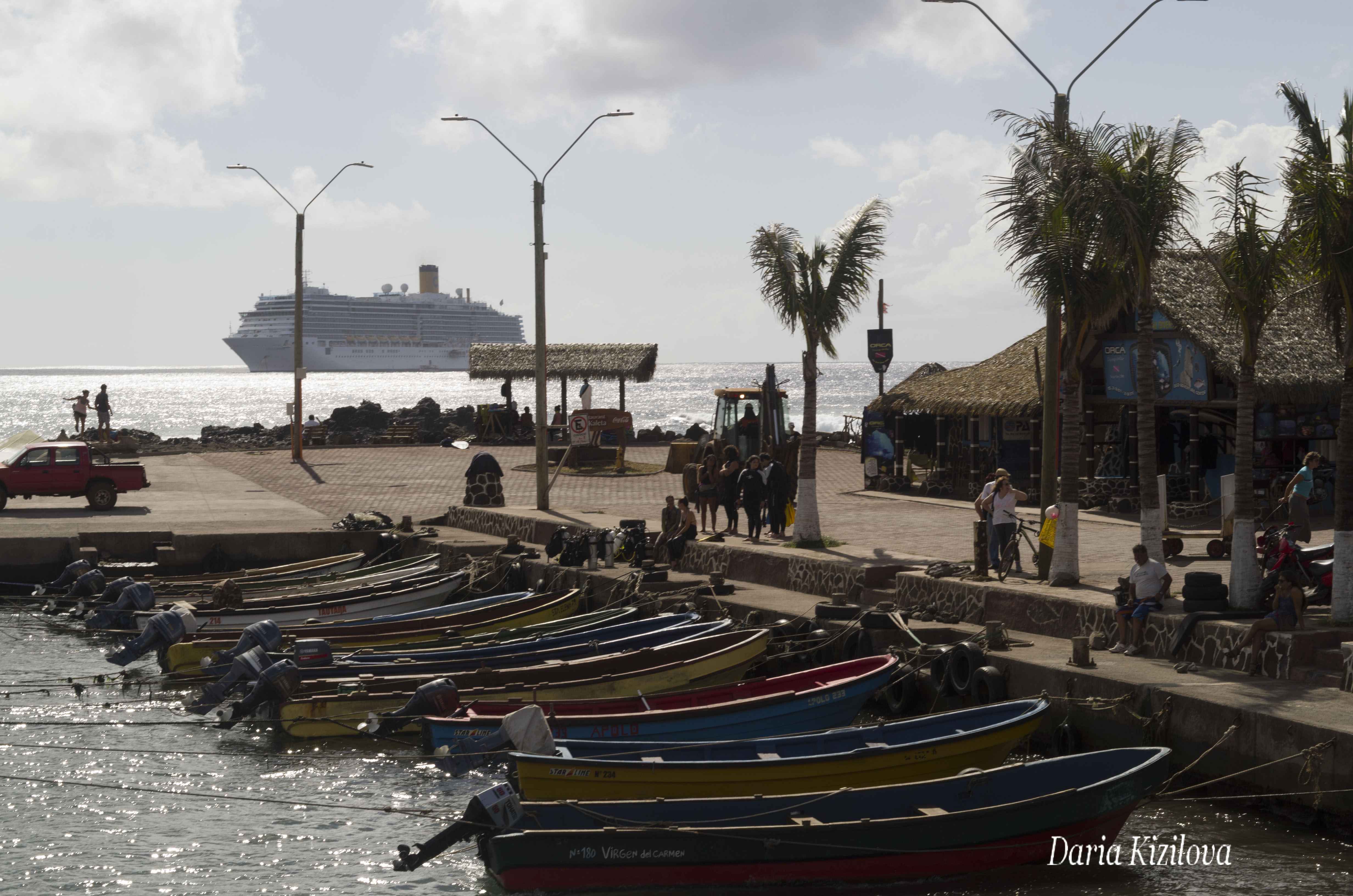 Huge stone statues of Easter and petroglyphs are located throughout the island, but most of them are still on the beaches because the statues protect the island from ill-wishers. In this article, there are several routes around Easter Island.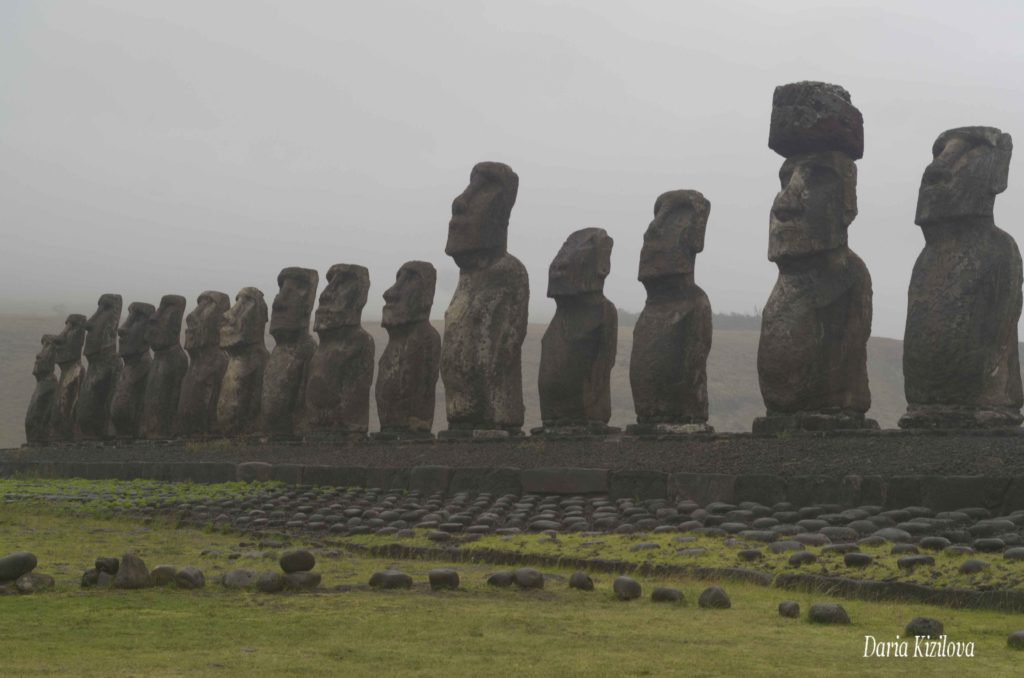 Tourists come to the island all year round. Of course, the most tourist season is winter and summer. That is why it is very profitable to work on the island, and also there is a constant cultural exchange.
There are also three large inactive volcanoes on Easter Island – Rano Kau, Poike, Rano Rarako. It was on them that this dry steppe island was formed. The volcanic soil implies that Easter Island was once green and blooming, but local tribes gradually de-energized and drained the island. Now trees are specially planted here, but in the field, it is free for raising horses, pigs, and agriculture.
You can read a little more about life on Easter Island in this article.
5. Nuku Hiva
They say that the inhabitants of Nuku-Hiva (Marquesas Islands) are very distant relatives of the islanders since Easter.
Nuku Hiva is one of the 15 Marquesas Islands. And in turn, this archipelago is part of French Polynesia. The country includes 118 large islands, which are divided into 5 groups (archipelagos).
In the Marquesas, life is very different from the popular Tahiti and Bora Bora. There are more Europeans and civil life there, while not too many decide to move from central Tahiti to the distant Marquesas Islands and settle down to live and work (although of course there are some!). But you need to have a craving for such an isolated life, not everyone likes it.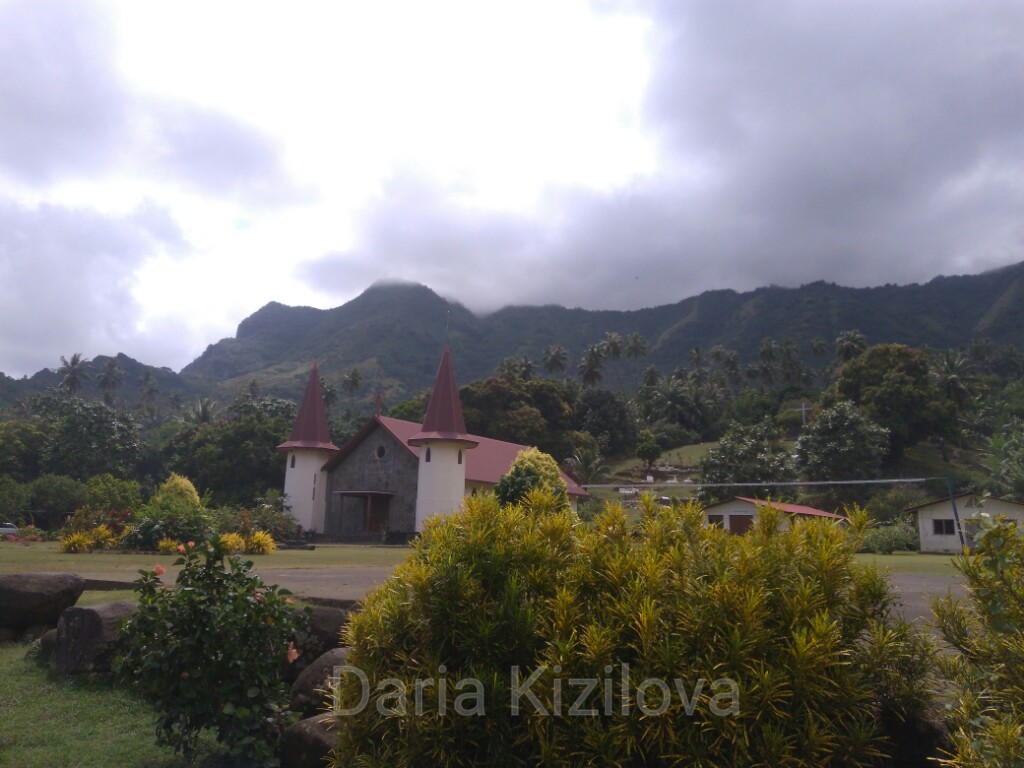 Therefore, there are still many local people in the Marquesas Islands who wear wild jewelry and paint their bodies with tattoos, as the Maori did. Actually, these are modern Maori.
Some of the bays of Nuku Hiva can only be reached from the ocean side. The island is mountainous and not abundant inroads, so most of the island is not inhabited. The jungle and mountains are just gorgeous!
If you are interested, you can read more about the trip to the Marquesas Islands.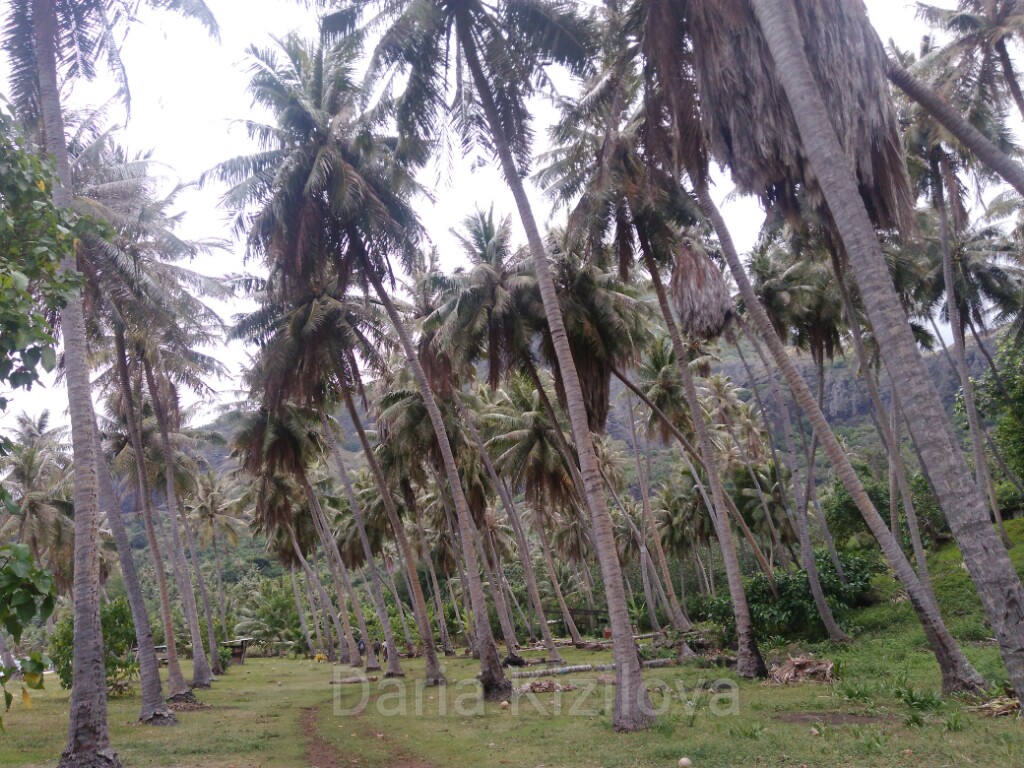 4. Fernando de Noronha
After my second trip to Latin America (see my story), I completely fell in love with this wild and vast archipelago. Here I met endless breathtaking beaches and outlandish marine life.
Most of the island is uninhabited; no one is allowed there without a guide's supervision. Tourists need to pay a tax for staying on the island, that is how the natural purity and beauty of the island can be maintained.
Read more about life on Fernando de Noronha here.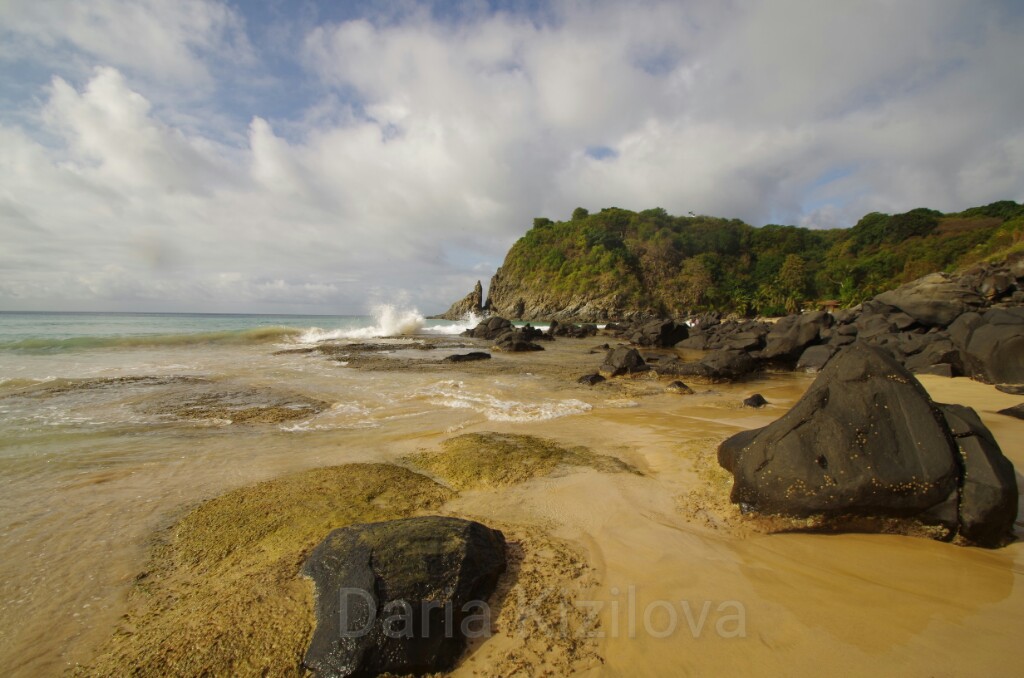 A walk around the island can take only a couple of hours (it is so small) – it is mainly going from one magnificent beach to another, swimming with fish and complete relaxation.
3. Big island
In my opinion, this is the most unusual of all Hawaiian islands. It has everything: mountains above 4000 m, diverse marine life, dense wet jungle, a long coastline with surfing beaches, an ocean of different colors (from brown-green to azure blue), waterfalls, and mountain trails, etc.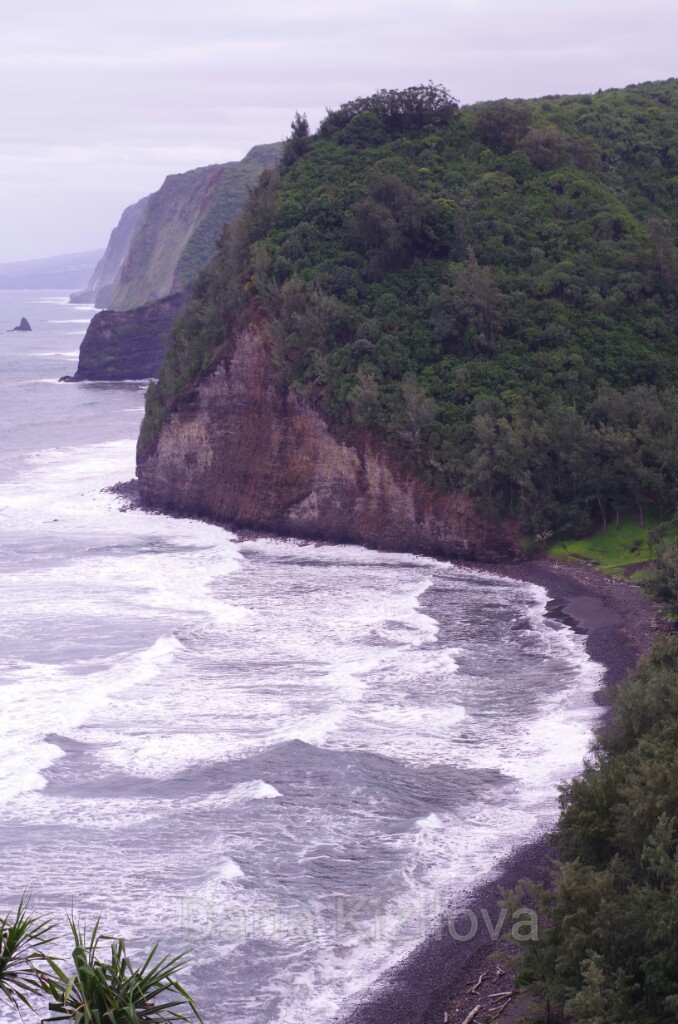 The island has 11 climatic zones. Here is the highest mountain in the world, if you count from the underwater base – Mauna Kea (4205m). There are 5 volcanoes in total, the most active is Kilauea.
The blown ash from the Kilauea volcano divided the island into two parts: dry, desert, and green, saturated. Crossing the island across, it is simply incredible to watch how in just a few minutes the jungle turns into a scorched desert. But on the deserted side of the island, there are excellent sandy beaches and a rich underwater world.
An article about the Big Island of Hawaii.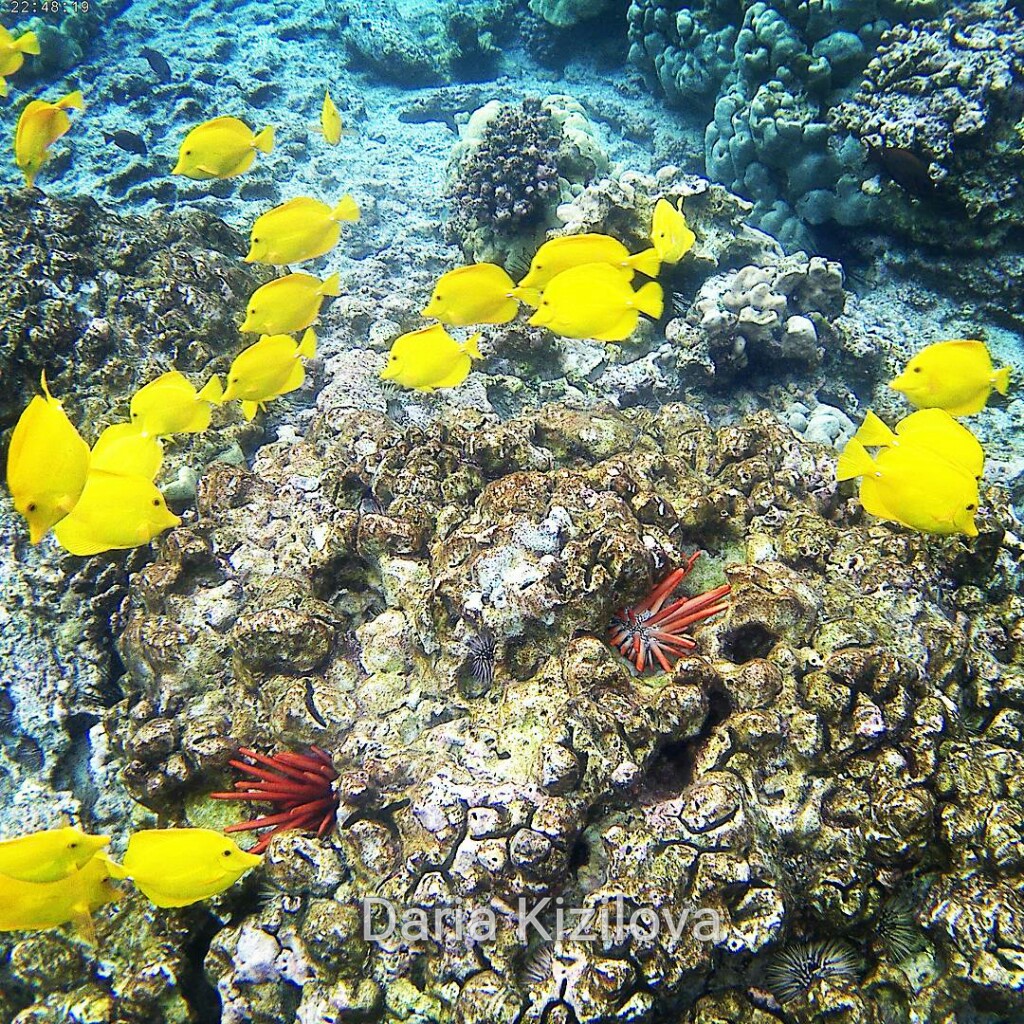 2. New Zealand
I have been living here on the North Island of New Zealand since 2018. Probably, this is an ideal island for me – nature and civilization are in balance here.
A country with the most contrasting landscapes, not only because of its location and relief but also because of its subtropical climate and plants. Each island is beautiful in its own way. On the South, there are magnificent fjords, and on the North – mountains, cutting sharply into the ocean.
New Zealanders are very fond of hiking, living in tents, long walks, picnics. There are those who sell their homes and buy a campervan for living and traveling. No wonder, because there is such beauty around! They like to spend more time in nature so that they have their own fruit garden. And also support the nature of New Zealand in every possible way, like nowhere else in the world.
I have several articles about life in New Zealand.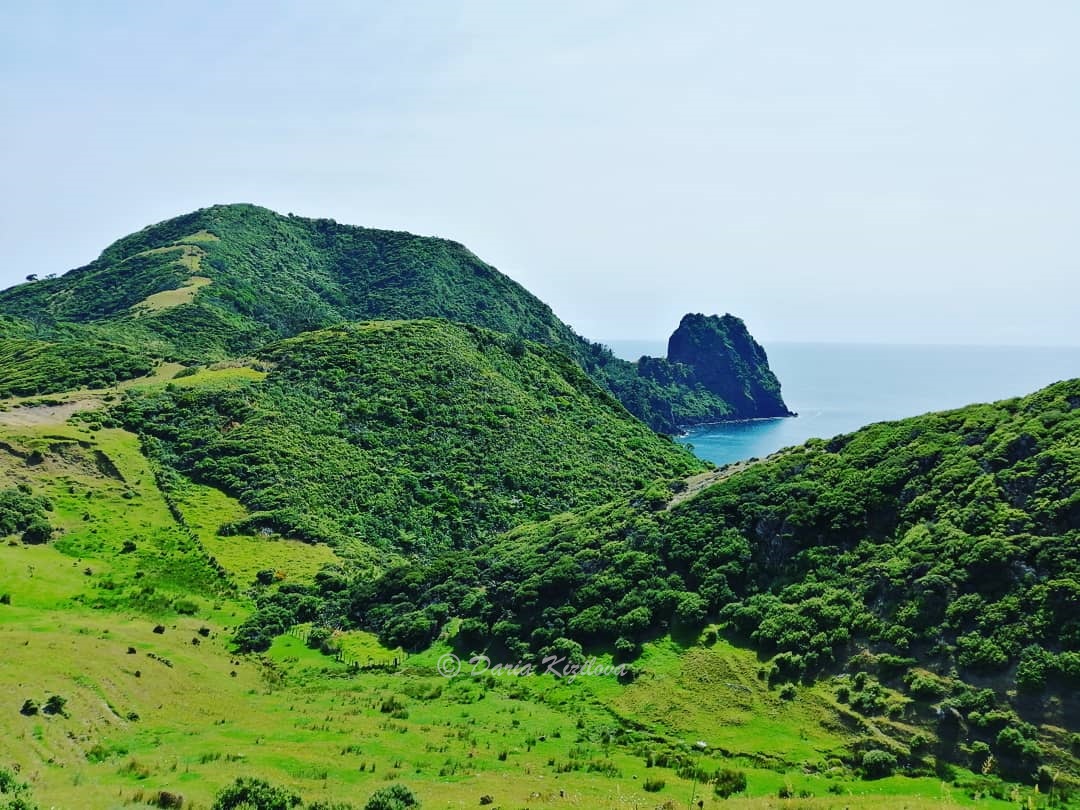 1. Taveuni
It is difficult to say why this small island of the state of Fiji is in the first place. Perhaps because it is very green and sparsely populated. There are not even hiking trails, ruins of ancient tribes, and any sights here. Just the ordinary calm island life.
I remember the magnificent Rainbow Reef in the Somosomo Strait, where we were on a boat. Here you can find fish of all sizes and colors – one of the most beautiful places where I swam (more in this article).
The way to Taveuni by ferry from Suva (the capital of Fiji) took about a day, so I was incredibly happy to finally step on the ground and relax in the house of the Maravu Lodge hostel.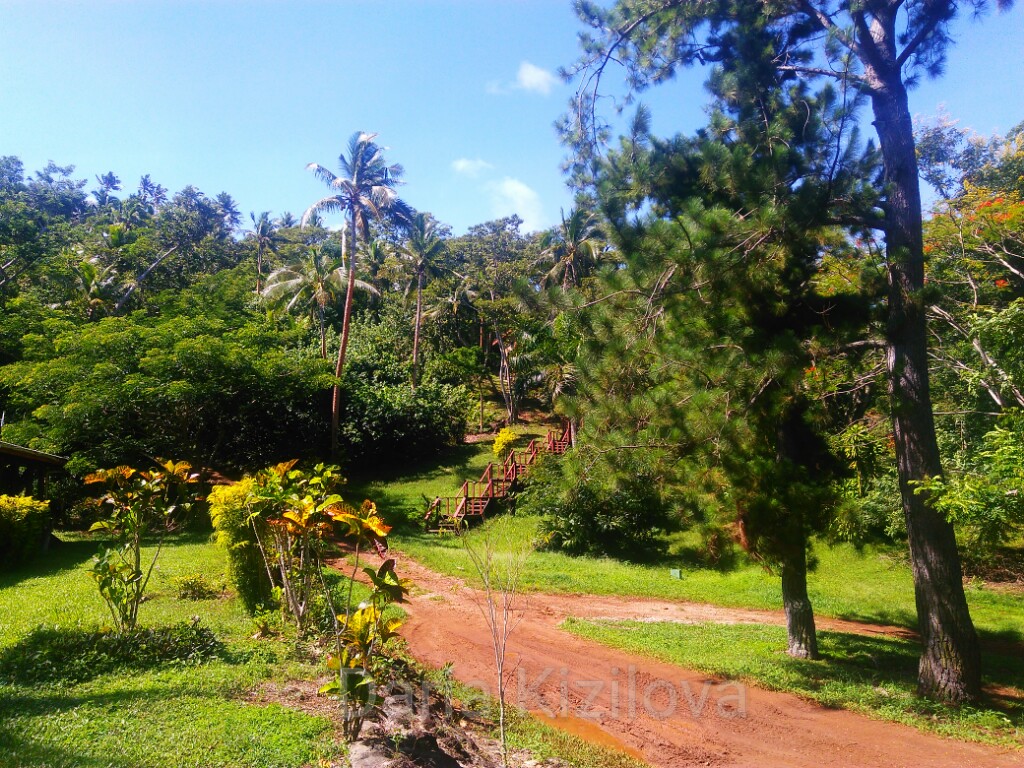 Taveuni is also unusual in that there is a geographical International Date Line. But this does not affect the island time in any way, because the entire state lives according to a single time.
This is a very homely island, here you want to stay and just to be. I would like to wander around the island and watch local fishermen. Or hang out on the beach all day. Because there are so few tourists and entertainment here, all you can do is breathe in the jungle and dive into the ocean.