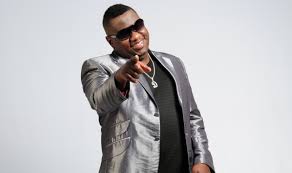 Puerto Rico is one of the most expensive dance countries in Latin America. Not long ago it became a part of the United States and there have been changes in lifestyle and infrastructure. Now when you get to Puerto Rico there is a feeling that you are in Miami. On one hand, it is good to a comfortable and modern living in the Caribbean part of America where most of the countries live below the poverty line, or are poorly developed economically (for example, Haiti, Dominican Republic, Cuba, Jamaica, etc.). However, on the contrary, the country lost all the flavor and originality of the past, cultural aspects, traditions, and spirit of the people. The Puerto Rican dance is very developed and does not only consist of reggaeton but this is what is most heard in the whole world of the country.
In this article, we will focus on Reggaeton and the main reggaeton singers who came from Puerto Rico. Now they are touring all over the world, they live mainly in the United States. We are going to investigate how they live dancing reggaeton in the rich Caribbean country.
Franco The Gorilla
At the age of 14, a little Franco wanted to become a famous reggaeton performer. His first song was in cooperation with Tony Toca and Tony Touch, for example, hits like "Yo soy tu nene" or "Chevere atractiva". At the beginning, he called himself Franco Flex.
The first achievement of the ambitious Franco The Gorilla was the album Welcome to the jungle. It was released after four years of cooperation with WY Records – the company best known for producing music in the reggaeton style. They have collaborated with many famous artists of this genre.
Thanks to Franco's talent, he became a great artist, not only with this company but also for other companies creating music in the style of reggaeton.
When he was asked why he preferred a "gorilla" name, Franco says, "I like this strong and aggressive animal that has no fear of anyone or anything."
Following his career, Franco had cooperation with numerous well-known bands in the reggaeton style, for example, Wisin Y Yandel – "La Compañía". The disk was the most sold in November of 2005. The same can be said about "Toma" album Pa'l Mundo. Other colleagues Franco: Tony Dize, El Tío, Gadiel, Tony Dize, Jayko, Tico El Inmigrante, and Yahvia.
Franco's music is aggressive, strong, and harsh. It captures you and takes you dancing throughout the song. The composition described in the beginning is gaining momentum and there is always a mystery at the end. Listen to his hits here.
Daddy Yankee
One of the most groovy reggaeton players. I like almost all the songs from this artist. Daddy Yankee started out as a young baseball player in his beloved San Juan but gradually became a musician. This is probably why his songs are so active and groovy.
In fact, reggaeton can be different: romantic, and even dramatic, and aggressive (like Franco's), and festive, groovy, and languid, alluring … Anyway, whatever. There is also rap reggaeton, where whole stories from the life of the performer and the people.
The most famous song by Daddy Yankey – La Gasolina. She's definitely on everyone's lips. It was released back in 2004. This is not my favorite song.
It seems to me that his common song with Don Omar – Desafio is much more interesting. It is already so slightly massive, monumental in the style of Don Omar. Or here's another one with Farruko – Gatas y Bocinas.
With Wisin y Yandel, Daddy Yankee sang several songs, such as the more romantic Chao Amor and the groovy Paleta.
It seems that where Daddy Yankee sings with other performers, the song will definitely be successful.
And of course, the famous hit Despacito is a joint song by Daddy Yankee and Luis Fonsi. This song is more popular and danceable, it seems to me, not quite in the style of the original Daddy Yankee.
In general, if several talented performers make joint hits, it is always very interesting! Such songs acquire vibes from every singer.
For example, Wisin ft. Carlos Vives Y Daddy Yankee – Nota De Amor. This is an old song from 2015. Here the rhythm of the cubaton, the style of Carlos, the romantic beginning from Wisin, and the fiery inserts of Daddy Yankee y Wisin. The result is such a hot mix!