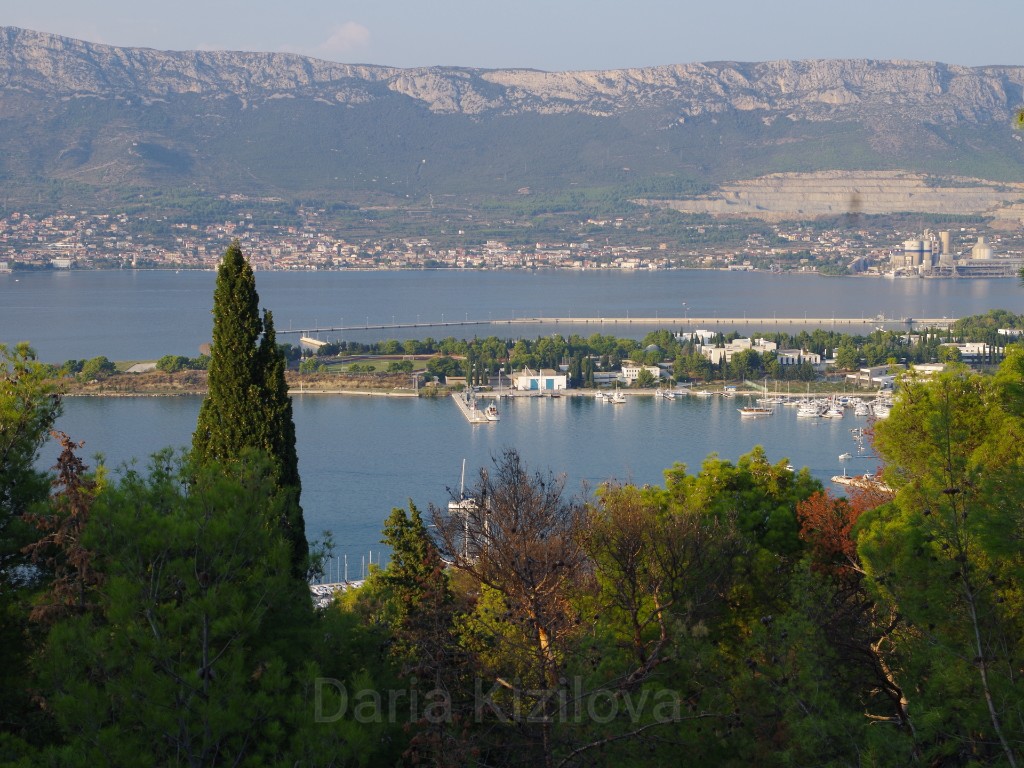 If you want to visit 10 countries in 2 weeks and have time to see something in each country, you can only do it in Europe. And most likely, only in southern Europe, where tiny countries are close to each other and moving from one to another is not difficult.
Thanks to the incredible amount of cheap routes WizzAir now offers, you can pick up interesting flights from one end of Europe to the other, as well as to Asia and Africa!
This is what my route looked like for 2 weeks:
Cyprus (3 days)
Sofia, Bulgaria (1 day)
Bucharest, Romania (1 day)
Ljubljana, Slovenia (2 days)
Split, Croatia (2 days)
Mostar, Bosnia (1 day)
Kotor, Montenegro (2 days)
Tirana, Albania (1 day)
Skopje, Macedonia (1 day)
Belgrade, Serbia (1 day)
All the way went around Kosovo where Ukrainians need a visa but there was no time to apply for it.
In order to reduce travel time, they all took place mainly at night. It is interesting that at first, I thought I would not need a passport at all because this is all Europe. In fact, only Slovenia enters the Schengen zone. Romania, Bulgaria, and Cyprus are members of the EU, but not Schengen. The rest of the countries from my route do not enter anywhere yet, although a visa is not needed there.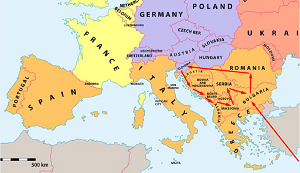 Of course, in order to understand the country, 1-3 days or even a week is not enough. But for the first acquaintance, as well as for convenient comparison of countries with each other, this may be enough.
So, a few general impressions of each of the countries of the route:
Cyprus
My journey began in sunny Cyprus. For some reason, the impression was that 80% of Cyprus were Russian speakers. Everywhere announcements and signs in Russian, on the streets, in shops – everywhere Russian speech is heard. And also many live and work in Cyprus, in particular, in the tour business. Therefore, on the pier, all excursions are in Russian.
The landscape of Cyprus is very similar to the landscape of the Greek island of Crete – the same scorched, rocky and dry. The sea is a very nice color, pale blue, especially in the southeast of the island – Protaras and Ayia Napa.
Left side traffic. There are no pedestrian crossings at all; you need to cross the road briskly. Cars rush at high speed. As a tourist, these details are very important to me :O
Fruit trees grow right along the road. Inexpensive food (for 20 euros you can eat modestly for three days) and relatively expensive hostels (25 euros per night).
Between cities, you can easily ride buses and minibusses.
Faros is a small village 30 minutes from Larnaca. I really liked it here. Calm and peaceful. Where have all the tourists gone?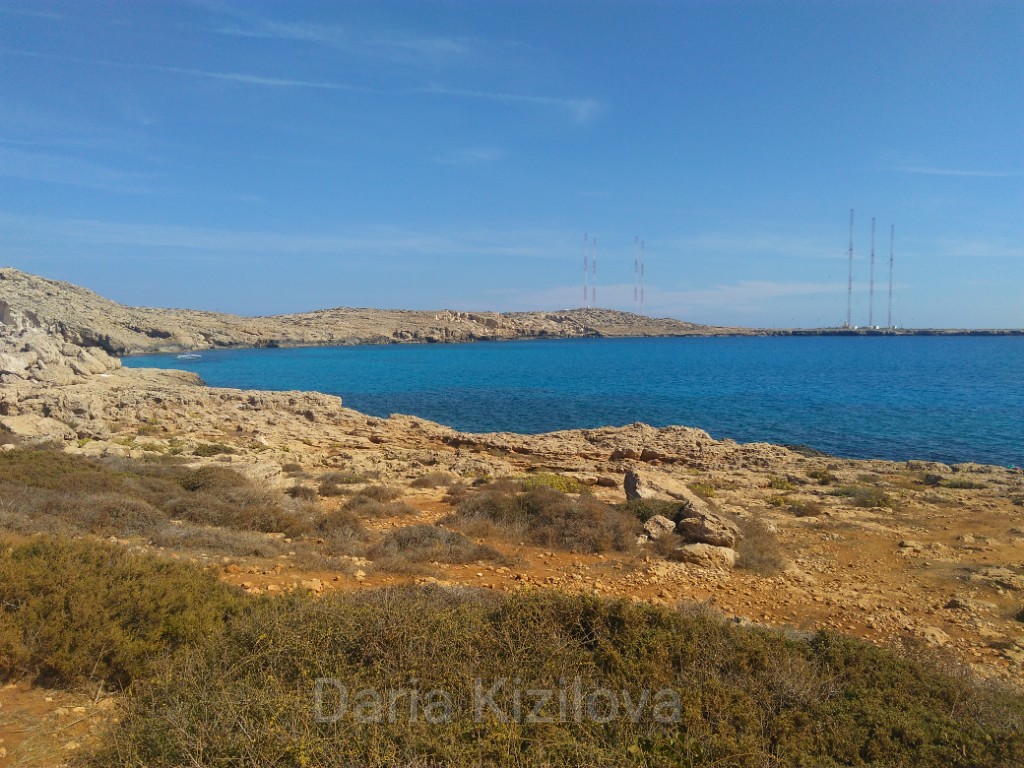 Bulgaria
Wizzair flies from Larnaca to Sofia for only 25 euros. In Sofia, only one day, but this is enough to quickly see the city.
I liked it here:
The magnificent cathedral of Alexander Nevsky;
Funny inscriptions in almost Russian letters;
Tasty soups! Be sure to check out Supa Star.
Very friendly attitude, especially if you speak English. It seems that people here speak Russian, with similar words and intonation but it is impossible to understand!
Romania
In order to get to Bucharest, it was necessary to cross half of Bulgaria and a little Romania. It was a very long bus ride. In Europe, all countries are served by FlixBus. This also applies to Romania.
Outside Europe you need to get local buses, for example, from Sofia to Belgrade (Serbia) there is Florentia Bus and Karat-S.
The FlixBus in Bucharest comes to the western end of the city – at Autogara Militari. This is not the best place to start a route around the city. The abandoned areas of Bucharest look scary and neglected, aggressive dogs run around.
However, the city center looks very beautiful and modern.
Two FlixBus buses with a stop in Budapest go from Bucharest to Slovenia. This journey takes about a day.
Slovenia
Ljubljana is a very clean, neat, toy, European city. After Sofia and Bucharest, it seems that you are in another world. So much freedom for pedestrians (after Cyprus you can breathe a sigh of relief).
In autumn there are very few tourists, therefore, outside the city center, there is generally emptiness. Especially if you go to the Tivoli city park (west of the city). The higher you go to the park, the fewer people you meet on the way – only lonely pedestrians and cyclists.
In the city center is the castle of Ljubljana – all tourists come here.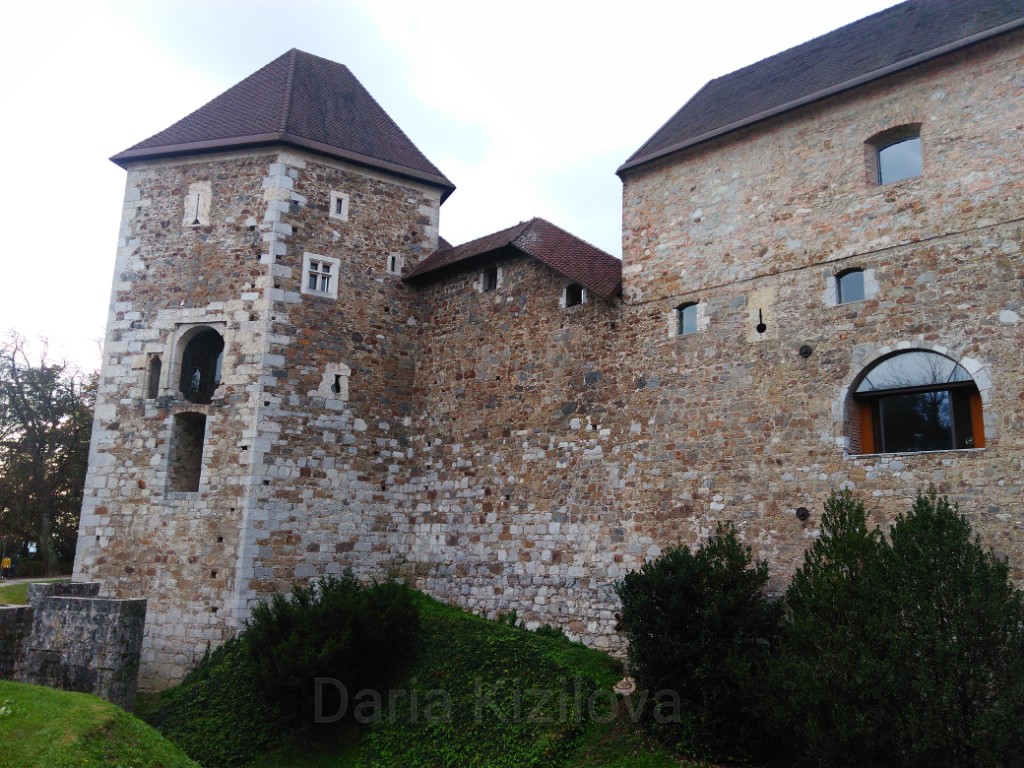 Croatia
From Ljubljana to Croatia, there are only a few hours. European countries on this side are very tiny. FlixBus also travels to Croatia, making stops at every turn.
Split is a very popular tourist town on the coast, full of tourists. Even in October, it is very hot and crowded. From Split, many go to the nearest islands or go to Dubrovnik.
Within the city, there is a spacious mountain park, from where you have a view of the city.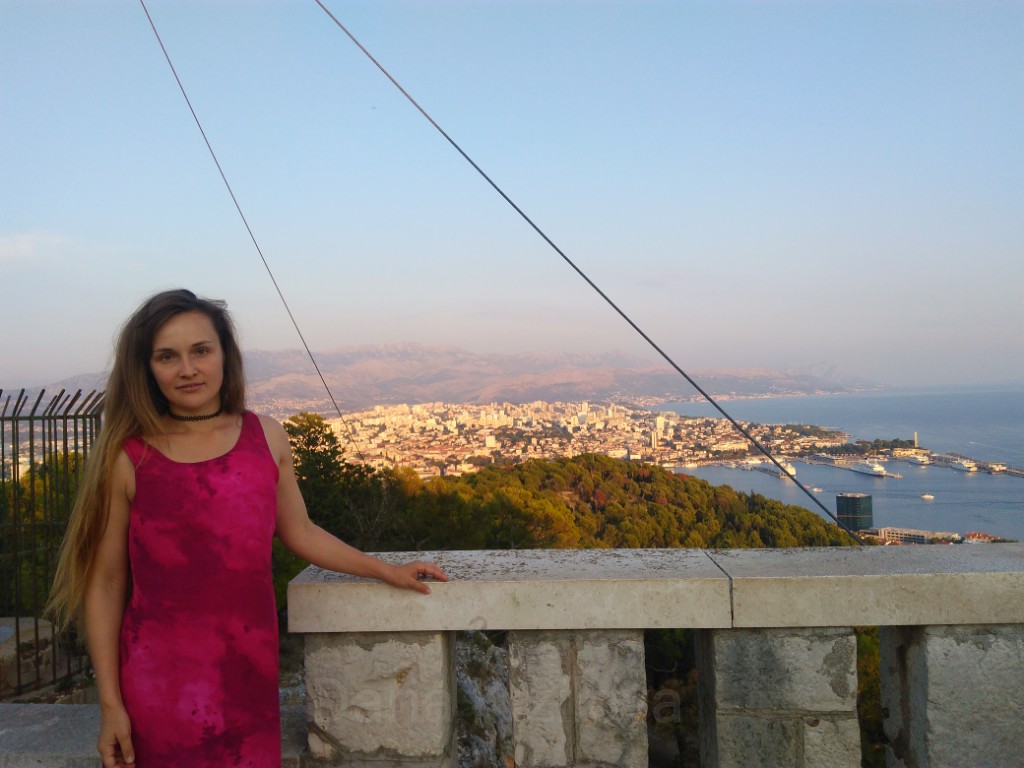 Outside the center, this city reminds me of Odessa for some reason. It is interesting that the first differences between Croatia and Slovenia that I noticed: paid toilets, currency exchange at every step and not as clean around as in Ljubljana.
The most beautiful region of Croatia, as it seemed to me, is the coastal region south of Split and up to the border with Bosnia – unbearable rocky mountains with terrible roads and fascinating cliffs. By bus, small settlements passed right on the seashore.
There are excellent lonely, pebble beaches with clear water. Lined limestone paths along the waterline, a bunch of boats and sailboats.
However, the highway goes up to the mountains. The farther, the higher the mountains rise. Further, they continue already on the territory of Bosnia and Herzegovina.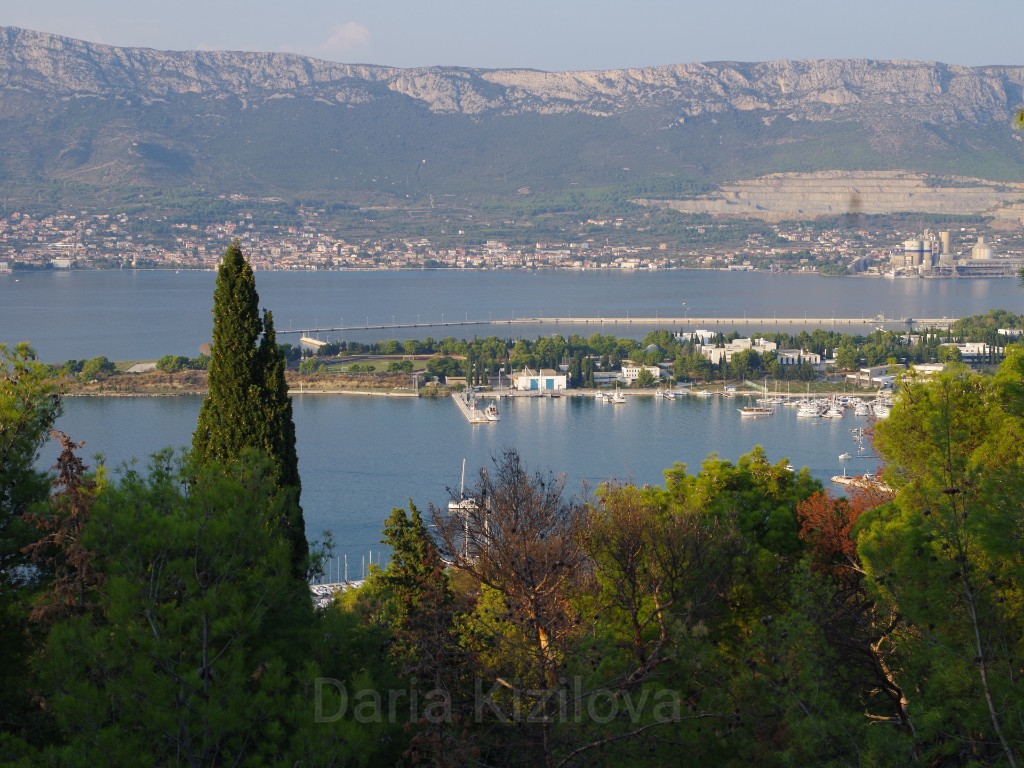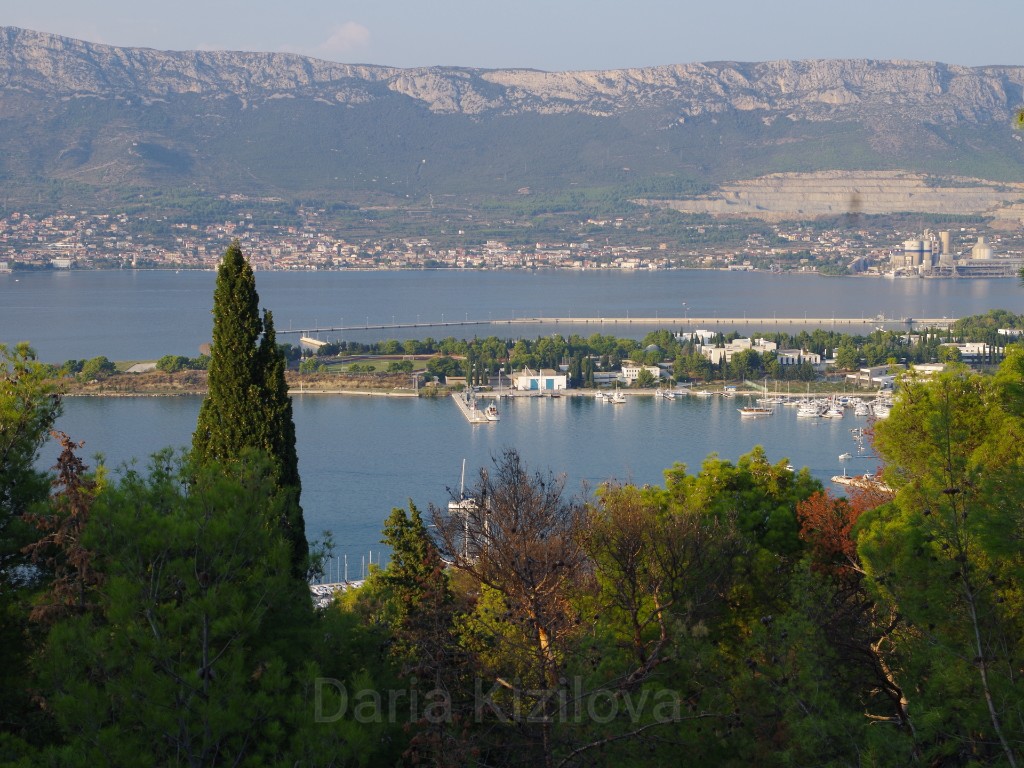 Bosnia
Unusually poor country after luxurious southern Croatia. Again you find yourself in another world. The bus rattles on mountain, broken roads. In the dark, there are very small houses by the road. But one feels some simplicity, kindness, and silence.
Flaky walls of buildings. Homemade signs and tiny shops with food.
Mostar is a city with Muslim culture and touristy streets. In the heat of the city center, an unbearable feeling of stuffiness. After all, so many people are simultaneously on the one and the only street leading to the bridge. This is the most important attraction of Mostar, you need to take a picture of yourself on the bridge, from the bridge, under the bridge. Everyone seemed to be pulled together here and moving around.
The street of the old town is covered with round, polished boulders that glide when you go up. But the bridge really offers amazing views.
There is a show on the bridge: locals jump down and then ask tourists for money for the performance.
Local souvenir shops serve the bridge. They are only on that one street that leads to the bridge and collects all the tourists. They sell everything and a lot: Turkish plates, teapots, lace scarves, home-made bags, Turkish tea, and coffee, etc.
In Mostar, cars do not really stand on ceremony with passers-by and do not let them through even at crossings.
As for housing, many have opened mini-hostels in their houses. These are home-made guesthouses. The feeling that you are on Couchsurfing or living in someone else's house, in the family. It is very nice. I stayed at Miran Mostar Hostel. The owner took great care to make us feel at home. There were 3-4 rooms in the hostel, so everyone went and talked in one group. In addition, the owner organized his personal and unique excursions in Bosnia.
Mostar residents are very good-natured but it is not always clear whether they love visitors.
Montenegro
The first impression is that roads became smoother after Bosnia. Abroad, the mountains have become a little lower and greener. The closer to the coast, the higher and greener they become. Often on top of the mountains, you can see a small church or its ruins.
These interesting mini-churches are found everywhere on the territory of Montenegro and Croatia, such as stone walls arranged in the shape of a square, with a flat belfry and a single bell.
From Split to Mostar, just like from Mostar to Kotor, you can take the Globtour međugorje bus. But they shouldn't be especially trusted in time, the trip can drag on for 4 hours longer than the specified time.
In general, moving around southern Europe is very expensive. Even the FlixBus often costs between 20 euros and above, although it used to be a budget bus. Globtour buses can cost almost 40 euros.
Kotor, Montenegro – a small old town is surrounded by a wall with gates that close at night. In the maze of streets of the old city, you can easily get confused and walk in circles around the same place.
In the center of Kotor, there are several hostels with the same price of 25-30 euros per night.
The bell of the cathedral rings every hour. It can be heard from everywhere in the old city. Around shops with souvenirs and restaurants, a lot, a lot of wandering tourists.
From the back of the old city, where the gate closes, an invisible path leads high up into the mountains to the Kotor fortress. There is a main and roundabout way. Well, basically on the route you need to pay an entrance fee of 8 euros. But I liked the workaround more.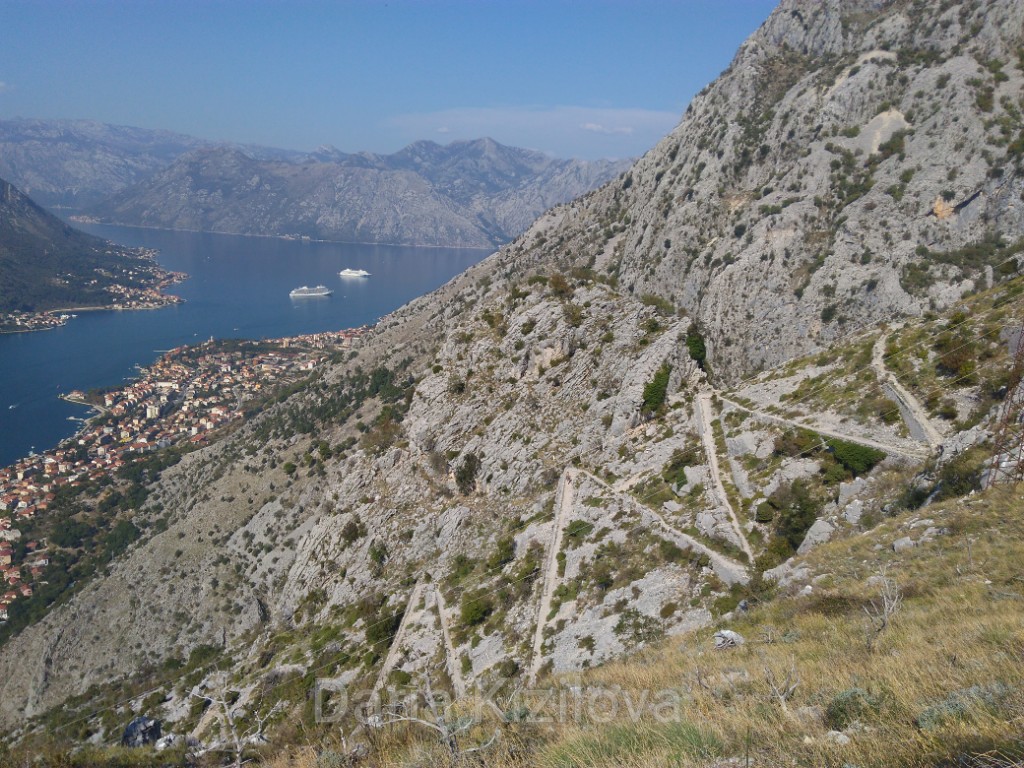 Locals often use this path for morning jogging. The road does not end at the fortress but goes further up a few more kilometers. From there, there is a view of the bay of Kotor.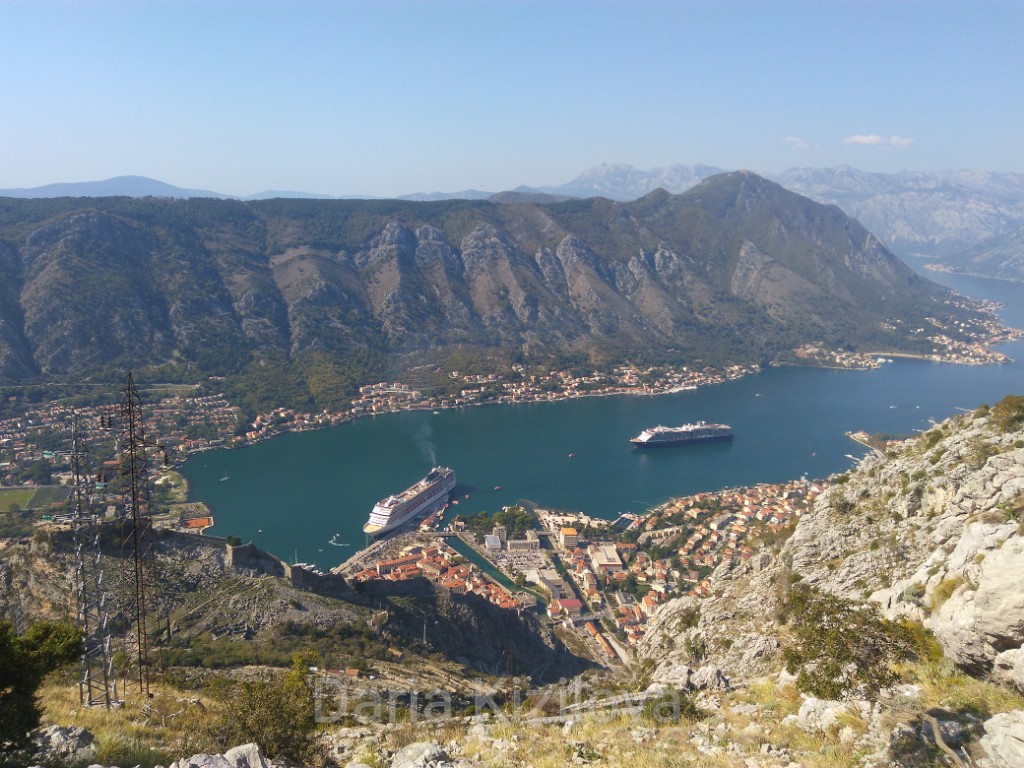 However, here the journey does not end. About an hour's journey through the mountain pine forest – and the view of the mountains becomes more extensive.
You can continue to conquer the mountains of Lovcen Park. But the journey to this observation deck takes about 3 hours for a regular pedestrian, so the day trip should now end with a 3-hour descent.
Albania
After moving the Montenegro-Albania border, the picture changes. Small fortresses turn into bright sand houses in the Muslim style. Catholic churches are replaced by mosques.
From Kotor to Tirana, funky minibusses of Old Town Travel company. The tickets cost 20-25 euros.
Tirana is much larger and more modern than Podgorica. Bright shops, shopping centers, but not modern roads. Lovely colorful houses and cafes with fun music.
Crazy drivers are very fast. Road traffic follows its own rules. Pedestrians are not always allowed even at crossings.
The streets of Tirana are wide, it takes time to cross one such street. There is no old city like this. There are fountains, parks, massive buildings. And also everywhere signs with screaming names and mini-agencies that do different types of services.
The language resembles a mixture of Turkish and Italian but certainly not close to the Croatian-Montenegrin. People are like the Greeks and Italians. Yes, and behave like Italians: emotional, gesticulate. In general, people are ready to help, explain, open to tourists.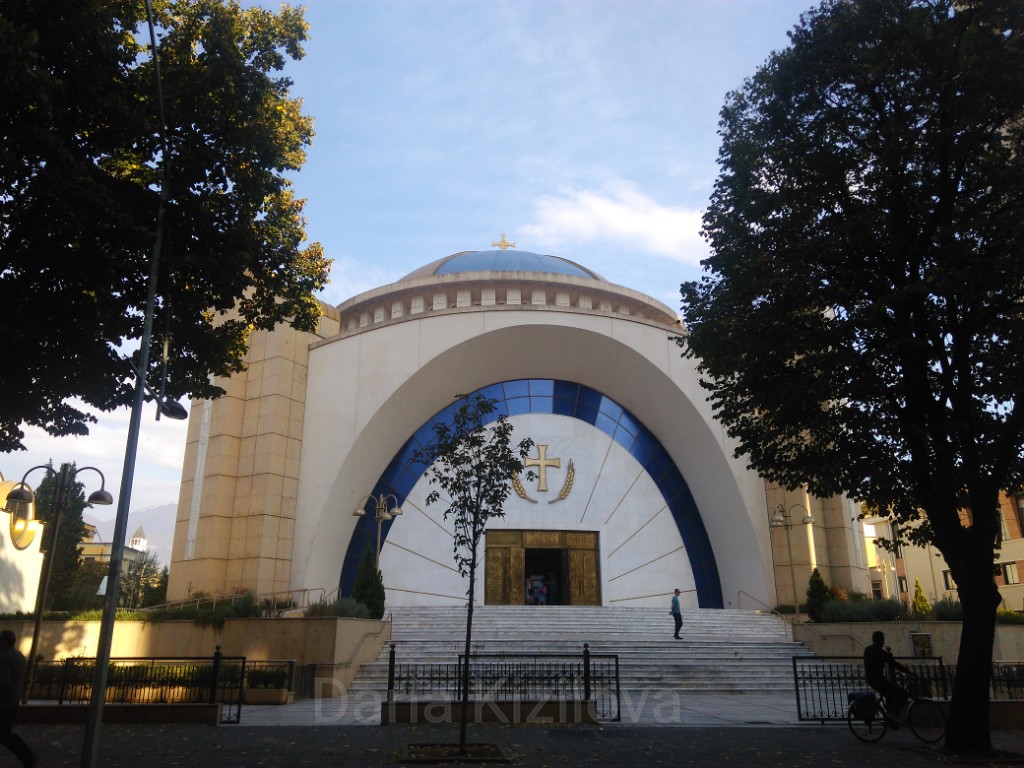 Small FerTours buses run from Tirana to Macedonia. Many travelers also travel to Kosovo.
Macedonia
Skopje is a slightly chaotic city. I remember it because of the bridges: huge bridges across the river, with graceful statues. Around there are many cyclists, as in Albania. However, there is no European mood.
In Skopje, there are also funny inscriptions in Macedonian, as in Sofia.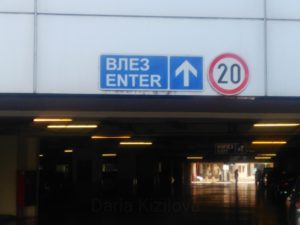 Serbia
I did not have enough travel notes to Belgrade, only photos. This is the con of such massive travels that in the end you are oversaturated with everything you see.
Of course, I liked Montenegro and Croatia the most, and I would also like to return to Bosnia and Albania for a more detailed study of the country.