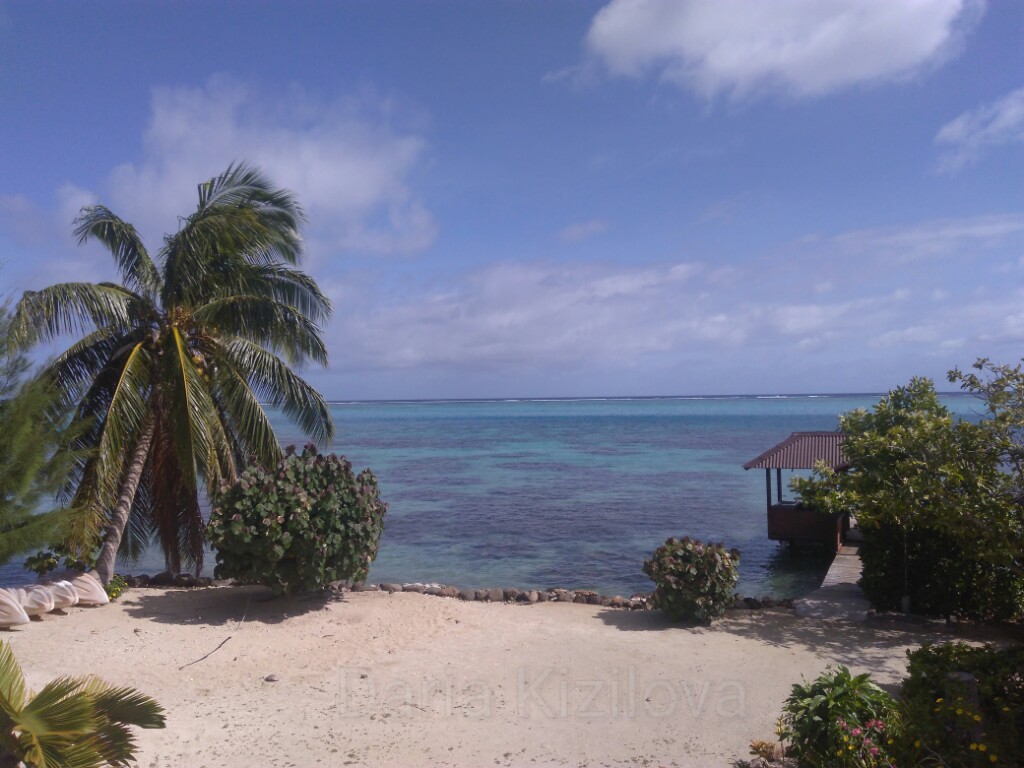 Here's another paradise Island of French Polynesia where it is very easy to reach from Tahiti. Life on Moorea has many pros compared to the main island with the capital of Papeete.
Why is it so?
First, there are more natural pristine places;
Far fewer people live there, so it is calm and relaxed;
Life is much easier and cheaper.
But there are downsides. For example, many potential criminals and generally people with bad intentions go to Moorea because it is not so strict as on Tahiti. But it's not so bad. You just need to be careful.
If you do not count tourists, Moorea has a more male population. Therefore, traveling women need to be alert. It is also important not to get lost in the jungle of the island.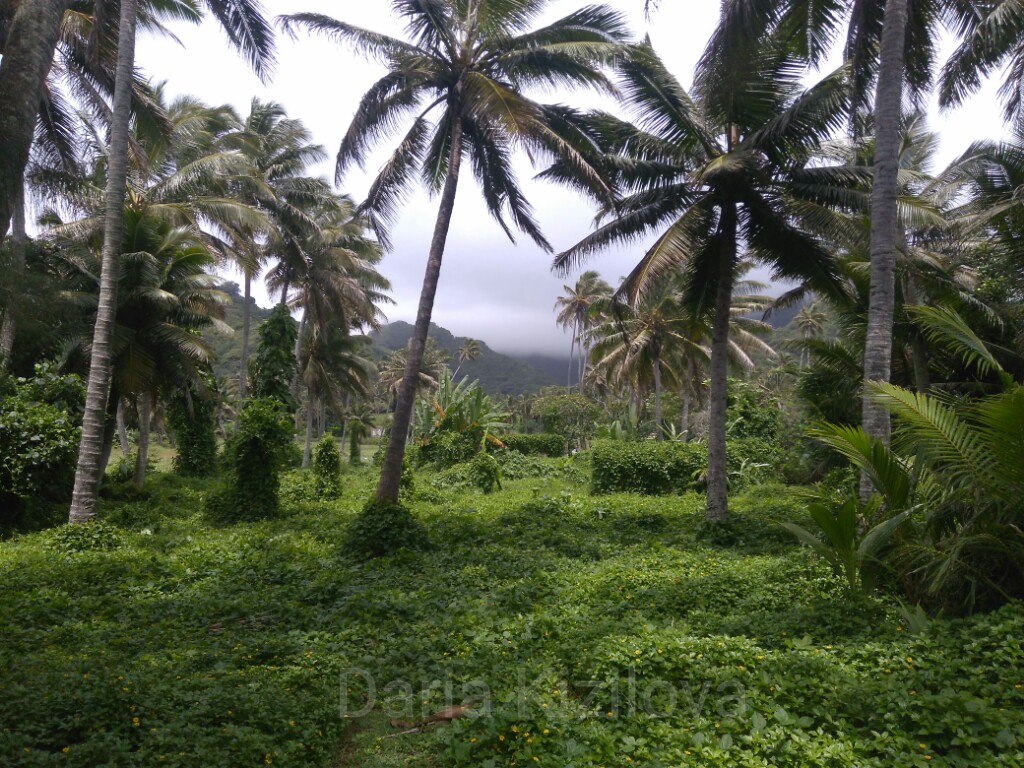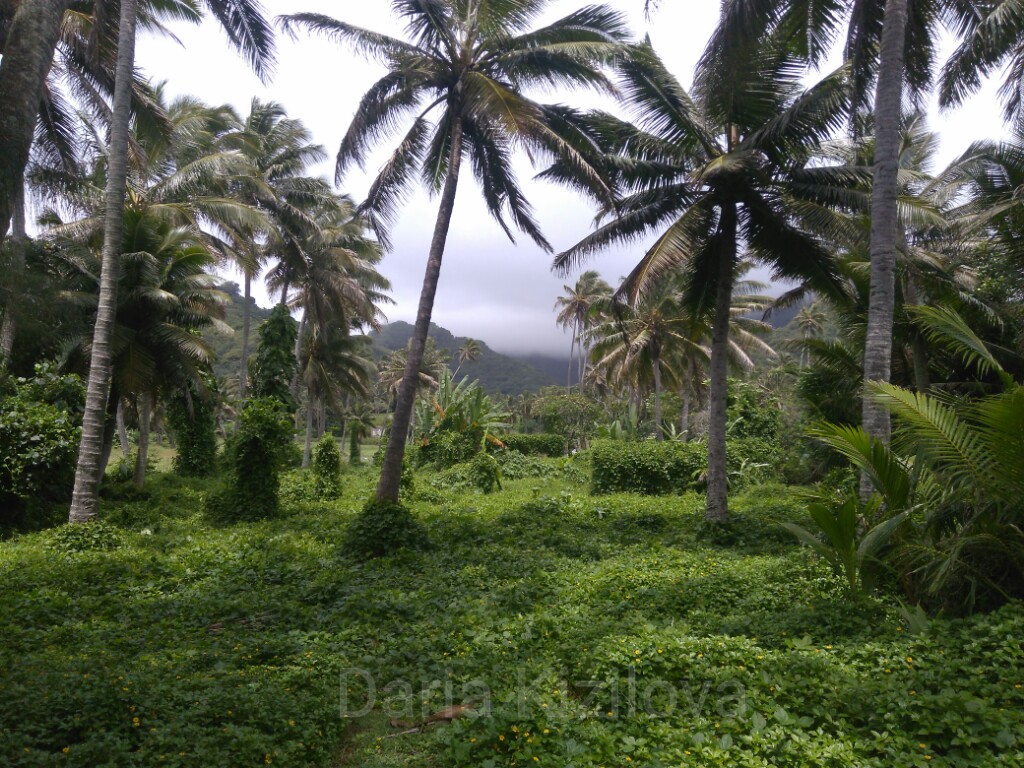 How to get to Moorea?
From the main island of French Polynesia – Tahiti, from Papeete, there's an hourly ferry Aremiti. It takes 30 minutes if the weather is good. You can easily reach the small port of Moorea. Tickets cost $11 in local currency (XPF – French francs).
It is hard not to get loft at the wharf of Papeete because there are so many boats and ferries departing from everywhere. There are several companies that sell tickets to Bora Bora, Huahine, and other nearby islands. In the center of the waterfront, there are cashiers where you can purchase these tickets. One of them sells tickets to Moorea.
It is not necessary to get ready in advance, you can come 15 minutes before and buy a ticket straight away. The ferry is huge. If seats run out, there's an open-air deck, where people like to lie down and listen to the air breeze. Those who prefer to be inside, usually travel to Moorea almost every day.
There are also ferries that travel longer distances. For example, you can go to the islands of the Tuamotus or Marquesas Islands. This sea trip lasts 2-3 days depending on the island you pick.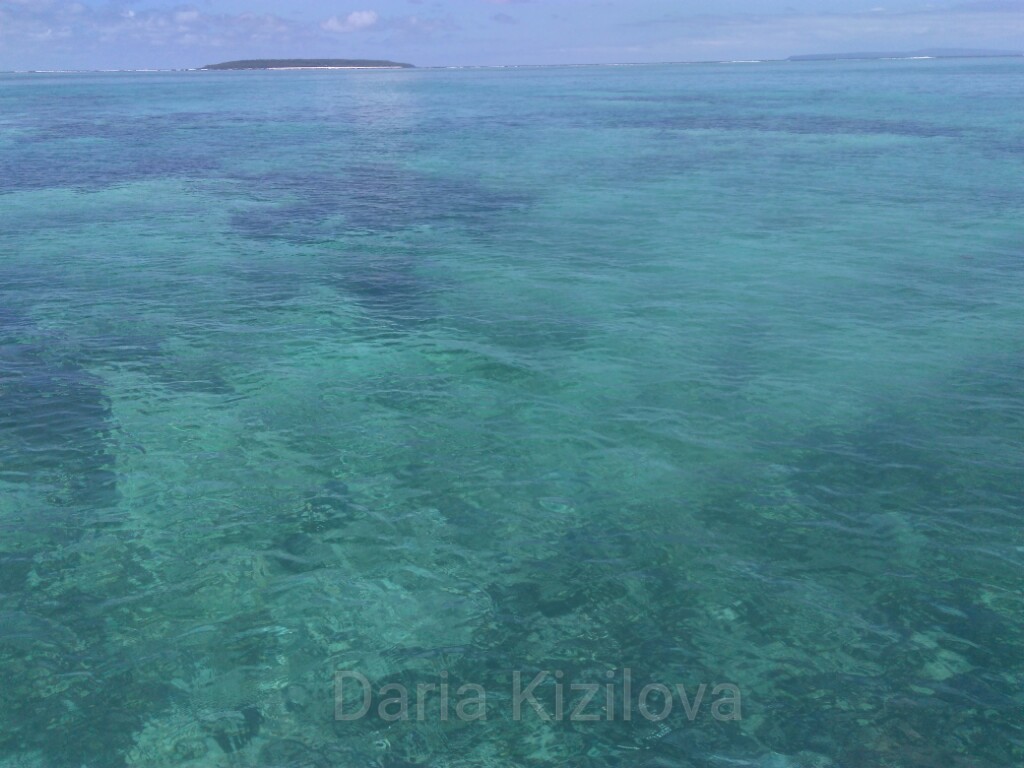 Long way tickets have to be purchased separately, not in the port of Papeete but on Motu Uta (a district in Papeete). You find more construction there and a lot of tourist agencies. This is not a very nice place at all. Ferry tickets can be purchased a few months before but they are sold out immediately. So, you need to hurry up if you want to travel cheaper.
If you did not prepare it in advance, you can take a plane at a crazily high cost. This is because there is only one airline company that runs between the islands of French Polynesia – Air Tahiti.
They say these 2-3 day trips to distant islands are hard to make. Immediately, the ferry goes into the open ocean, and it becomes really wavy around. People, animals, and goods – everything jumps around.
When I swam three days along the coast of Chile on a ferry, it was hard to survive the last day of the open sea. The ship trembled in all directions, people gradually became sick. It's hard to imagine that it could last for three days.
However, in order to sail on Moorea, no need to make special efforts. Everything is very simple: a convenient ferry, a lot of space, calm swimming.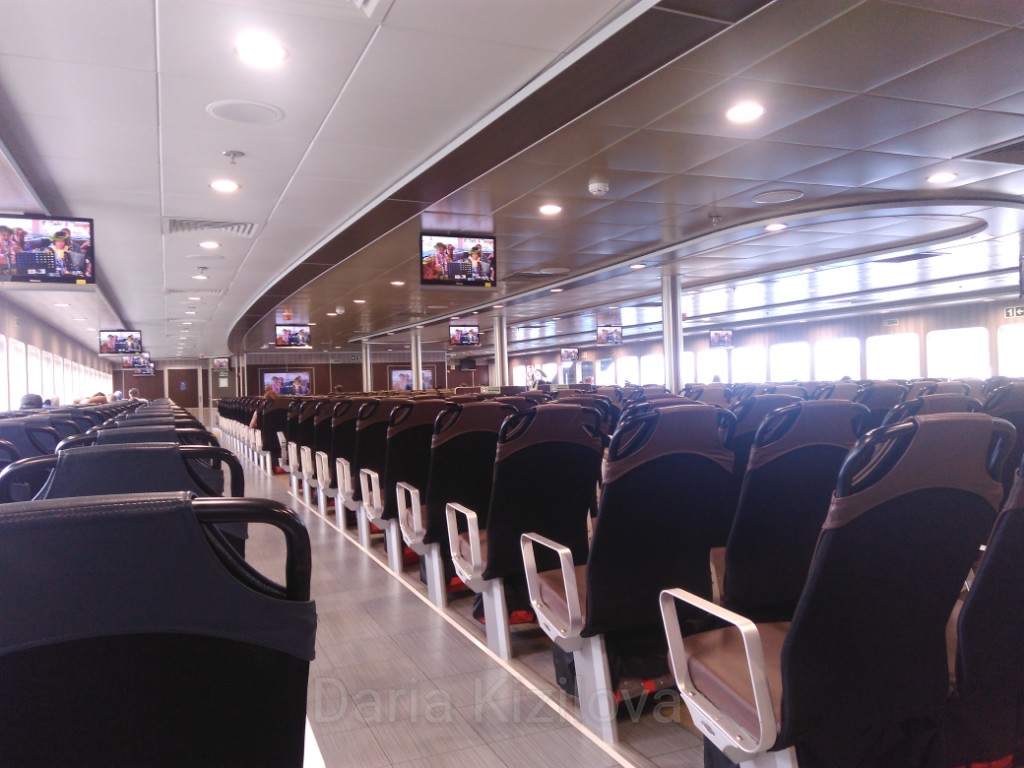 Arrival to Moorea – first impressions
The Port of Moorea is strikingly different from the one on Tahiti. Here are just two little houses and a small Marina while in Tahiti, the port offers a huge infrastructure, several buildings, and a landscaped promenade.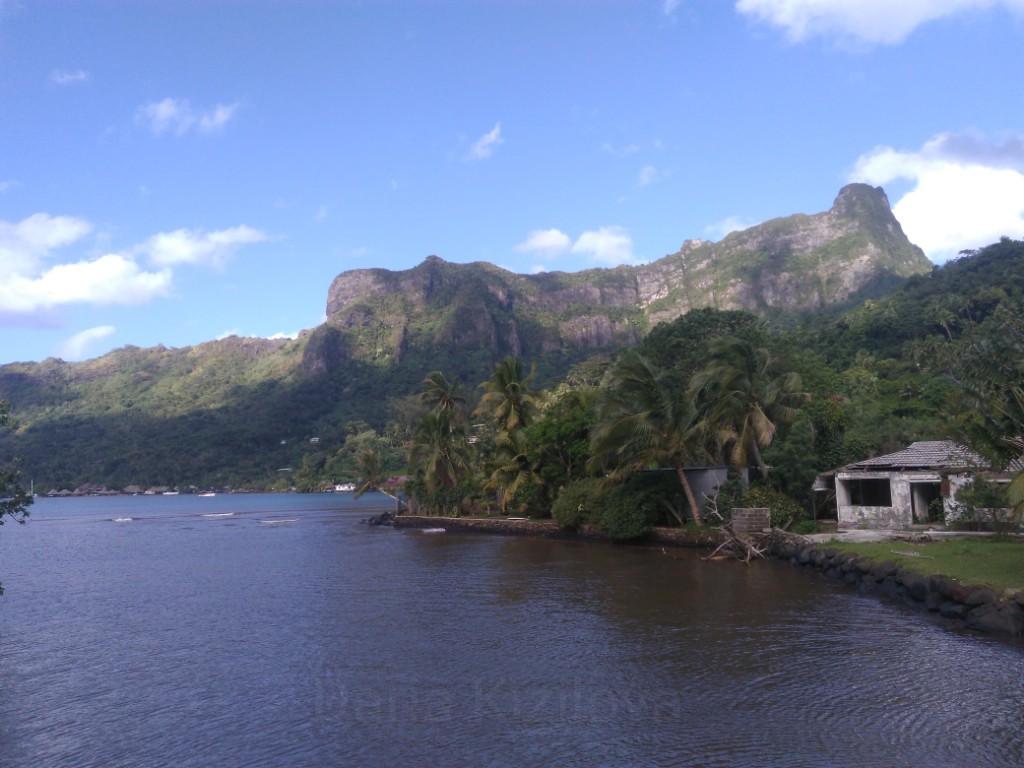 Wildness on the island of Moorea: the roads are deserted, residential houses are located quite far away from each other, and between them, there is a huge expanse of jungle. Shops with food, clothes, souvenirs, hospitals, schools – there is all you need but quite distant.
For example, I had to walk 4km from my hostel to the nearest small shop with food.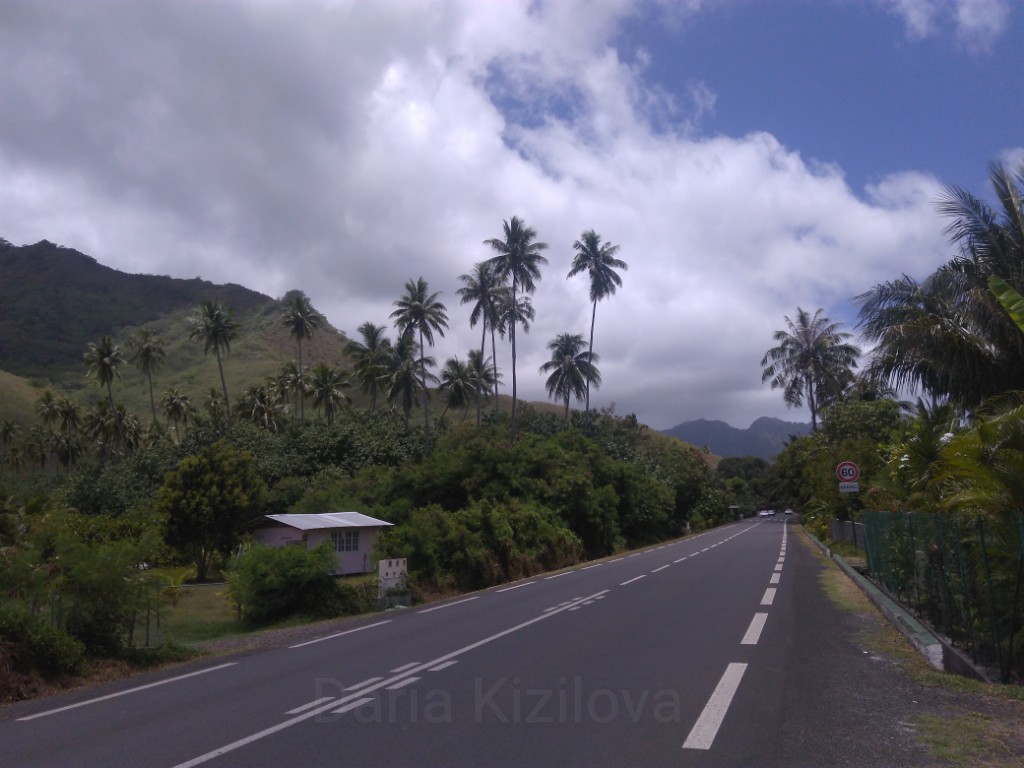 In general, the island fascinates by its magnificent form of a typical uncut diamond. Indeed, from high above it looks like this. On the island, there are several deep bays and windy mountain valleys.
Where to stay on Moorea?
It is incredible for Polynesia but Moorea has three hostels! When I was there, I only stayed in one of them – Pension Motu Iti. This is just a few kilometers from the port.
There are now two more which can easily be found here. Each one costs $30 per night.
The hostel is just a comfortable place to sleep and also provides a small Polynesian breakfast.
Along the coast, there are several luxury hotels for budget tourists. But actually, I don't even know where they are. Moorea looks so wild and green, and hotels hide in the dense jungle. This is just a small house with luxury bungalows 🙂
What is interesting on Moorea?
The best things to see are the underwater world of the island and the magnificent beach of Tiahura on the Southern side of the island. Here you can a lot of stuff like fish, rays, dolphins, and whales. Of course, to see whales, you need to go deep into the ocean and take a boat with someone from local residents.
The island of Moorea is rich in mountain ranges. There are several scenic trails in the jungle that connect little villages.
I went into the depths of Tupauru'uru on the road linking two bays. I saw some great places for contemplation of species at Bay, fields, planted pineapples as well as higher mountains.
Belvédère de ōpūnohu – this beautiful place overlooks a narrow Bay of Opunohu, in Moorea Island as well as other harbors that provide the island with soft outlined heart shapes.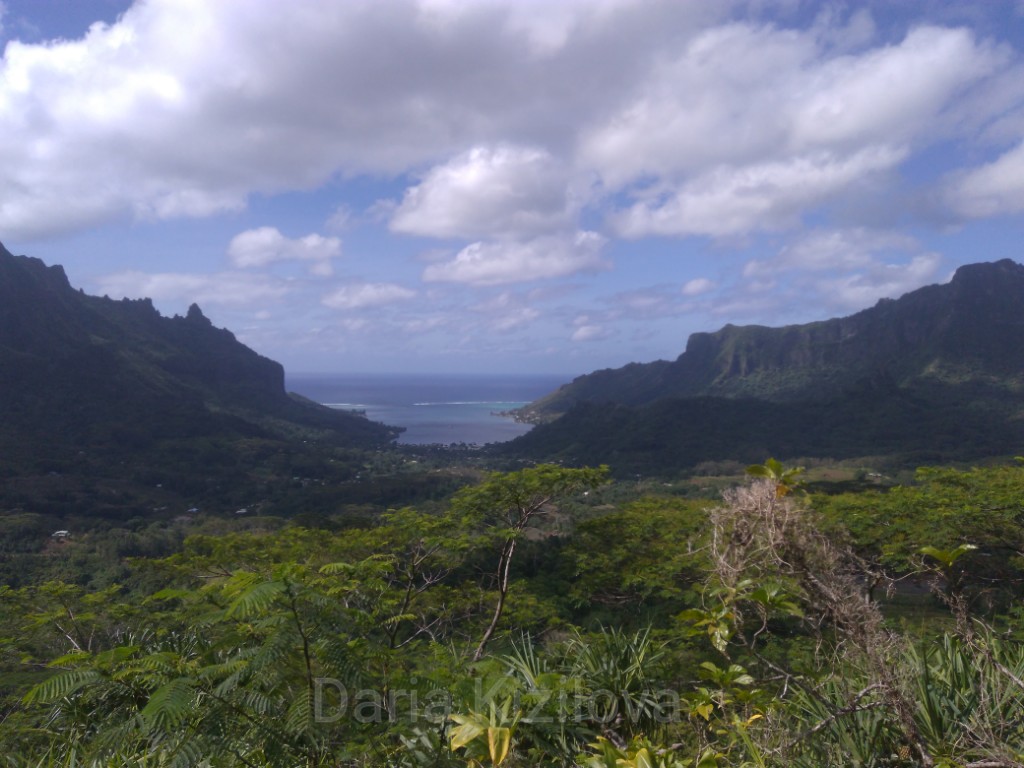 Point de vue des cocotiers 3 is another high place where one can clearly see the Harbour and the surrounding mountain peaks. The highest point in Moorea is Mount Tohivea – 1207 m.
Further, the road descends into Cook Bay and ends at the camping. On the way, you see vast fields, planted with young little pineapples.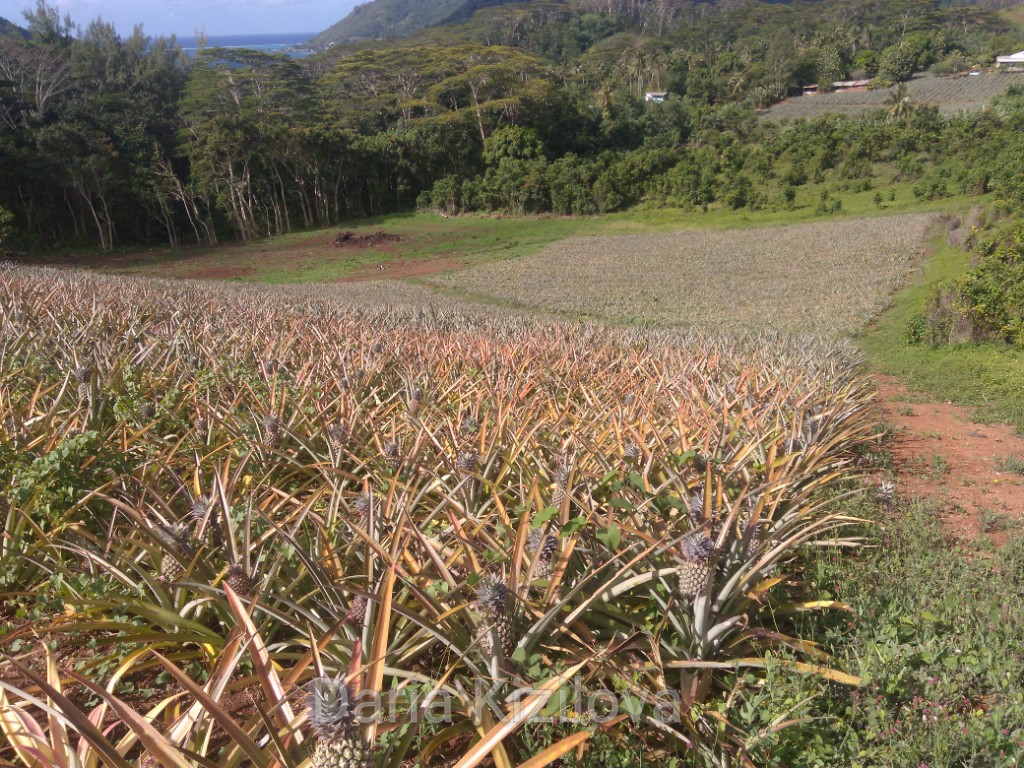 In mountainous jungles of Moorea, there are ruins of the first settlements and sacred places (marae) – local tribes who began settling the island back in 500 BC!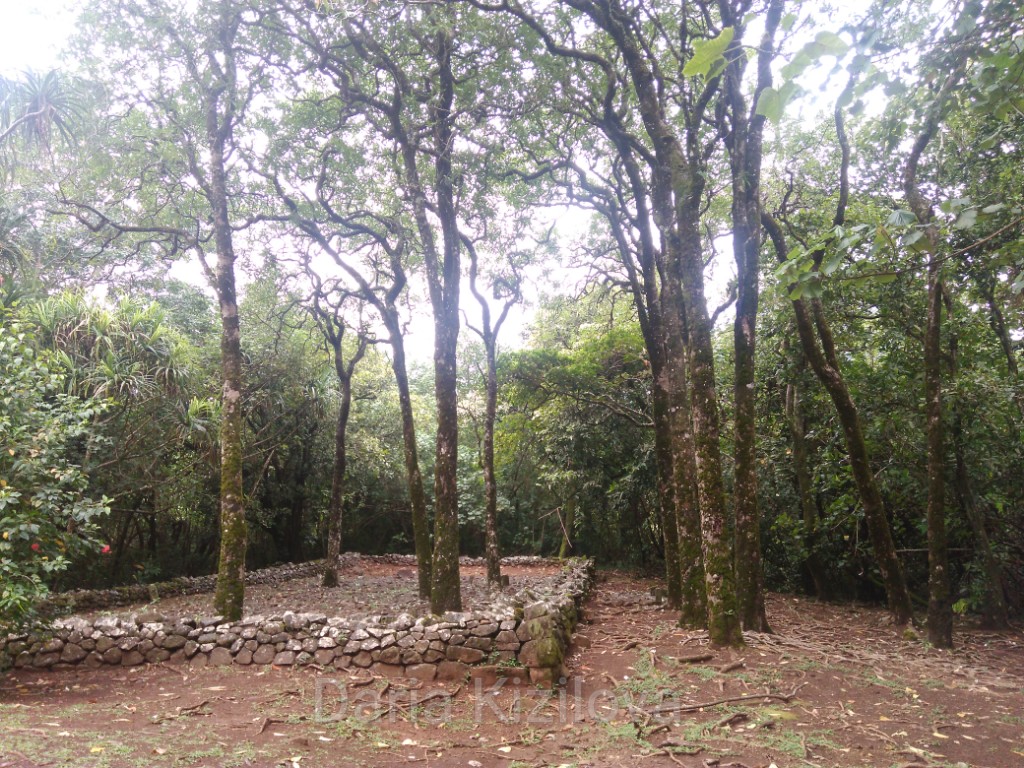 From 3 cocotiers, you can also go the other way and cross the island ending the way in small Vaianae Bay on the Southern side of the island. It's a less populated part of the island with excellent places for surfing.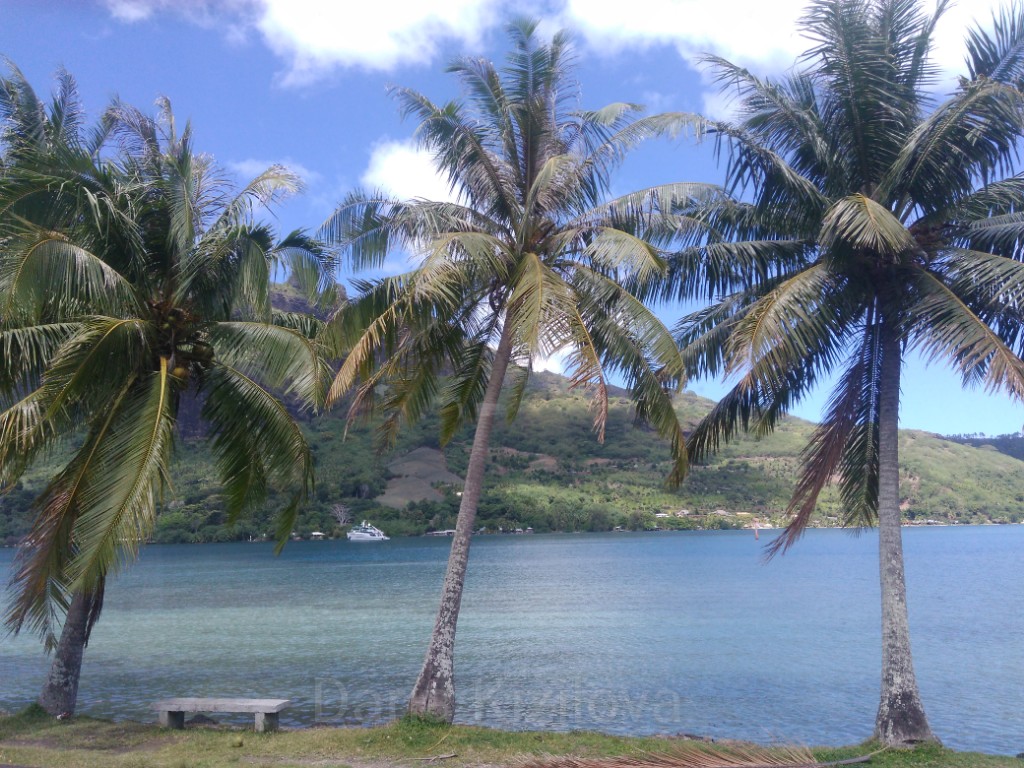 Wherever you lay your path on Moorea, you will surely see pineapple fields, groves of coconut palms, lush jungles, abandoned marae or ocean villages.