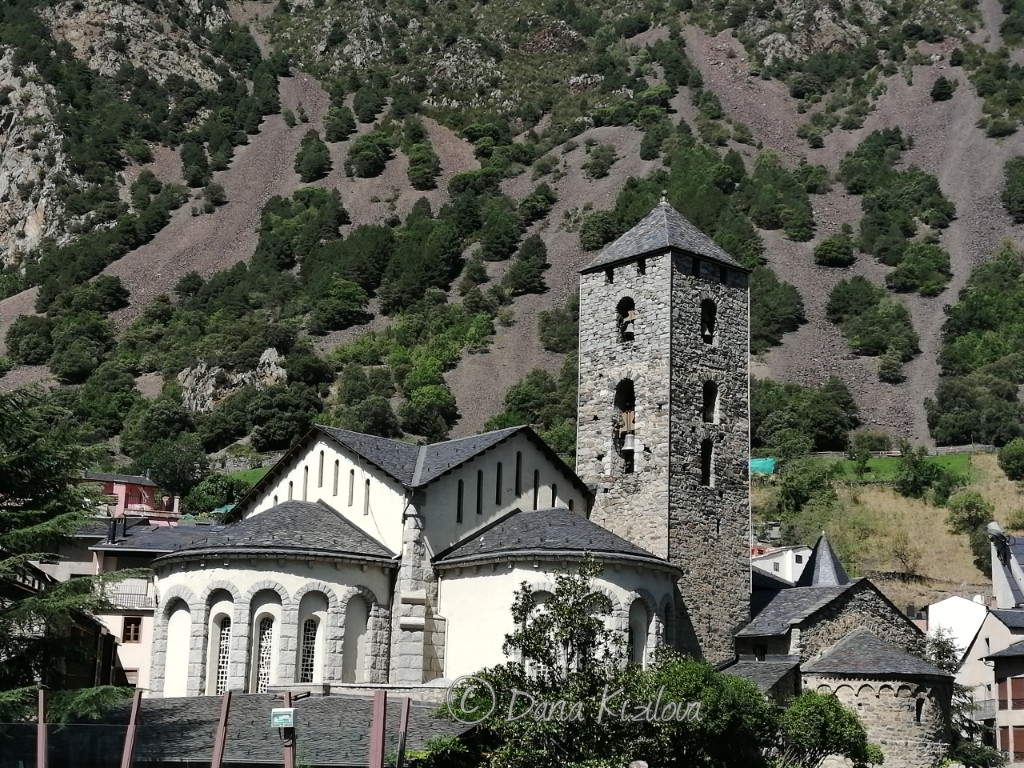 Andorra is my 88th country and the most beloved of miniature states.
A few facts about Andorra
📍 The country is high in the mountains and it is really hard to get here. Neither by plane nor train, but only by bus from France and Spain.
📍Andorra la Vella – the highest capital of Europe (1,023m).
📍Here it is a tax-free zone, so everyone comes shopping. Alcohol and cigarettes can be bought 3 times cheaper than in France. Therefore, the French are ready to drive 3 hours through the mountains to get to Andorran shops.
📍Andorra produces an unimaginable amount of tobacco. Tobacco factories and tobacco are everywhere.
📍 However, Andorra is in 8th place in the world in terms of life expectancy.
📍This is the only country in the world where Catalan is the official language. It is not included in the eurozone.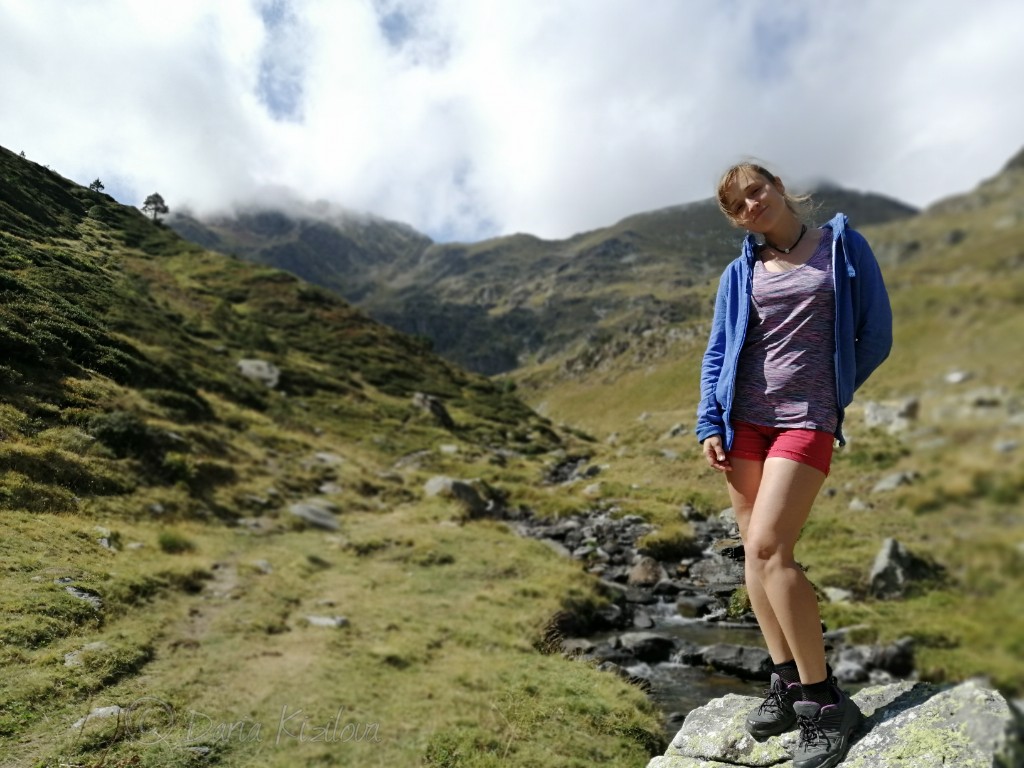 How to get to Andorra
In fact, there are only two ways. Andorra is located in the valley of the Pyrenees. It is surrounded on all sides by mountains more than 2,500 meters high. Read more about the mountain peaks that are worth a visit, HERE!
One road crosses the whole of Andorra, that is, it enters the valley from France, and goes already to the side of Spain. This is one of the tourist options for the route between the two countries – with a visit to Andorra along the way.
However, I think it's not enough just to cross and stare at Andorra, even though it is super small. Very often people come here in winter to go snowboarding because prices are lower than in other mountainous places in Europe.
Entrance to Andorra from France is at El Pas de la Casa. This is a popular shopping spot; there is unbelievable bustle here for the weekend! The French come to buy alcohol and cigarettes at cheap Andorran prices. The extra 3-4 hours of the journey do not bother them.
This is a very interesting sight: from France, a deserted mountain road goes up, sometimes there are cows – and suddenly, in the middle of the desert, there is a small place littered with shops and warehouses with a bunch of parked cars.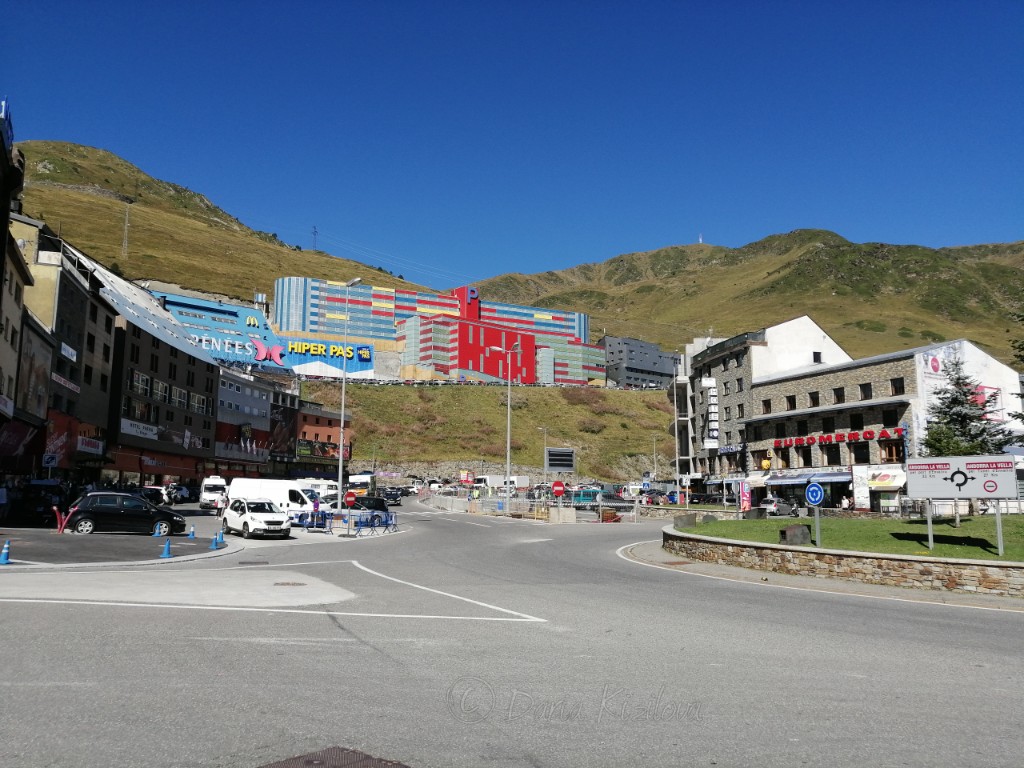 The entrance to Andorra from Spain is at La Farga de Moles, and then the road goes towards Lleida. There is already more stringent control of exported alcohol and cigarettes.
From Barcelona, there is a bus (36 euros) to Andorra la Vella (capital). Departure every two hours from 10 am to 10 pm. The same bus leaves Toulouse at 11 am, 3 and 8 pm. The fare is 39 euros one way.
You can find fellow travelers on blablacar (especially if you go from France), and it will cost 2-3 times cheaper. I do not recommend hitchhiking: it is a very deserted road and long uphill, where there are few cars. Perhaps from Spain, it will be easier to catch a passing car in Andorra.
Where to stay?
When you get to Andorra, you can easily find a hotel, hostel or camping. In the capital (La Vella), small hotels cost an average of 25 euros per night. This is a very noisy place. It seems that all the inhabitants of Andorra and the visiting Spaniards gathered here. Andorra La Vella has constant construction and noise. A powerful river passes through the city, and from all sides – tall mountains.
Most often it is the Spanish and Catalan speech that is heard. Far fewer French and tourists. On narrow noisy streets, there are many shops with alcohol, cigarettes, perfumes, souvenirs. Ordinary food here is also cheaper than in Europe.
Despite the noise and bustle, in the capital, there is a small pretty city center. By bus, you can get to the neighboring villages: Encamp, La Massana, Ordino, Soldeu. It will take no more than 30-40 minutes to drive through Andorra.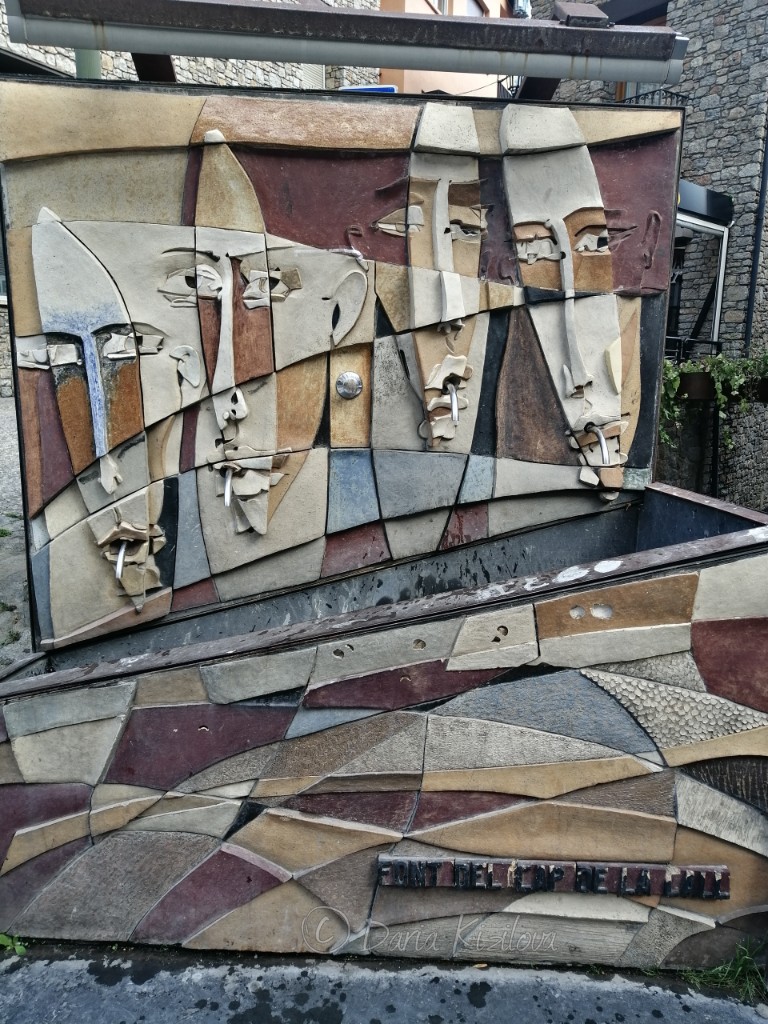 What to see in Andorra?
Ski resorts: Arinsal, Ordnino Arcalís, Grandvalira. Even in the summer, lifts are available to rich mountain walks. But you need to find out the schedule in advance.
National parks and mountain hikes:
Coma Pedrosa (2,943 m) – the highest point of Andorra in the national park – les Valls del Comapedrosa, located on the border of three states. It is easily accessible from Arinsal, although a mountain climb of 862 m can be difficult.
Sorteni Park and the Engolasters Glacier Lake at an altitude of 1,616 m. It can be reached from the village of Encamp via a medium-sized mountain path.
Valley Madriu-Perafita-Claror – a vast valley that begins almost in the capital of Andorra and occupies 9% of the country. There is a lot of wildlife and magnificent landscapes, so the place is especially popular among tourists.
Estanys de Tristaina – a blue mountain lake is located near the ski lift Ordino and almost at the border with France.
You can also make an entertaining run from Andorra to France to the Blue Lake. Yes! Go straight through the mountain peaks. That's what we did: after we reached the village of Salinas by local bus, then by a small minibus to the parking lot in Sorteny Park, we started a walking route through the valley with cows, and then uphill. From there, the lake on the French side is already clearly visible – that's what it is.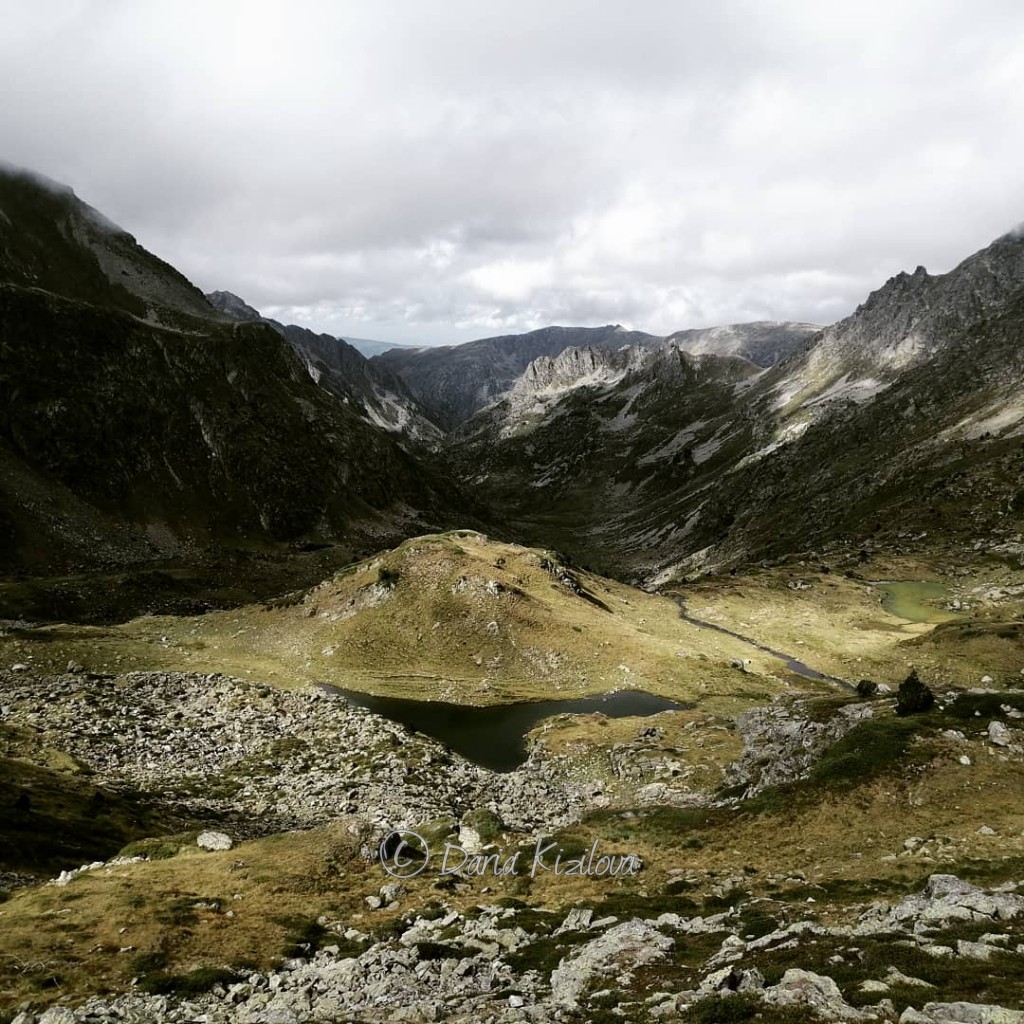 Almost all mountain roads can be reached with the help of lifts, or by car. This is the convenience of Andorra: everything is compact and beautiful, and it does not take much effort to overcome the Pyrenees.