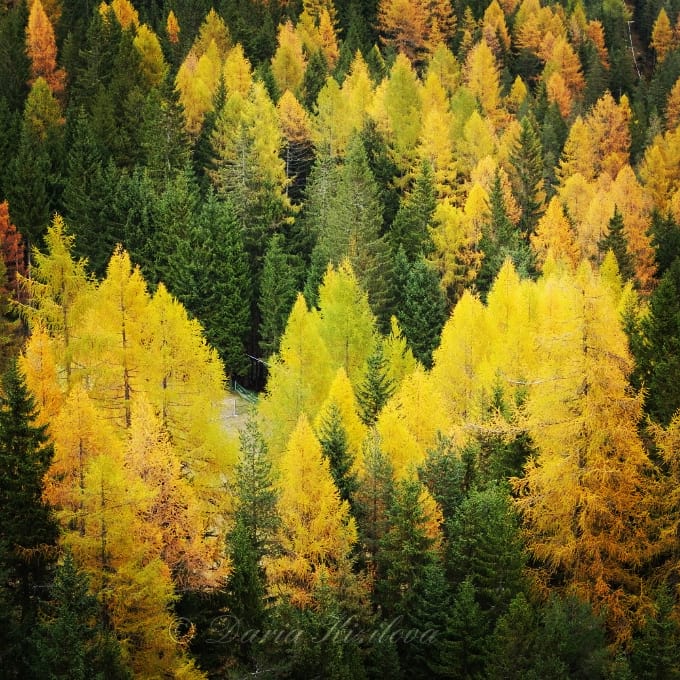 The Dolomites – unique mountain structure that does not belong to the Alps mountain system but they were formed by a volcanic eruption.
About 250 million years ago, they were coral reefs in the oceans, and were much south, almost in the tropics.
Fish, algae, and corals gradually formed limestone, from which the mountains are actually now formed.
When the ocean gradually began to recede, bizarre mountain peaks came to the surface. Their shape is very interesting: such sharp, jagged mountain peaks. Majestic forms inspire admiration.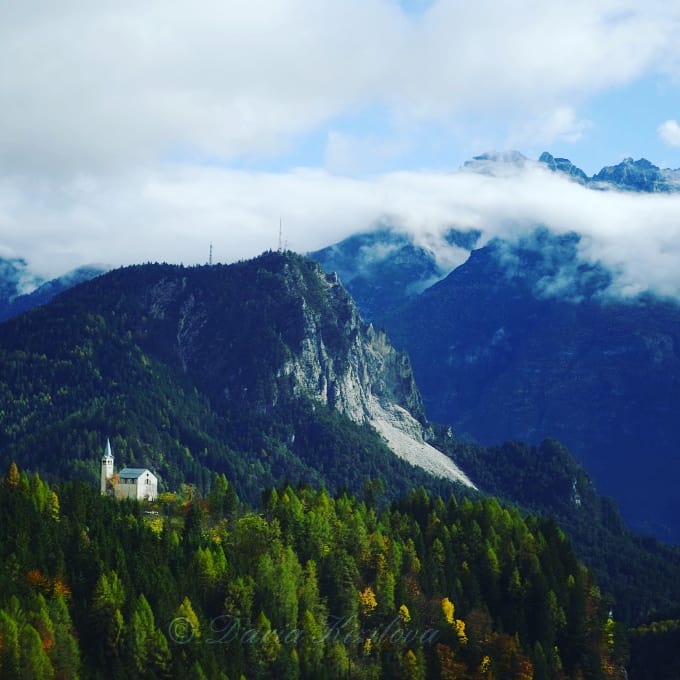 Where are the Dolomites located?
The Dolomites are partly in the Veneto region, as well as in South Tyrol. I have been in both areas, and I must say, they are very different from each other.
The mountains in the Veneto region (this is the famous Cortina d'Ampezzo, as well as Pieve di Cadore, Auronzo di Cadore, and others) are very sharp and dramatic. Mountain peaks form spectacular groups with sharp summits.
For example, the most famous group of three peaks is Tre Cime di Lavaredo. These are not just beautiful mountains, but mountains with history and spirit.
In South Tyrol, the mountains are closer to the Alps, so they are slightly higher and of a different shape. Here you can already cross the border with Austria.
History of the Dolomites
During the First World War, soldiers were hiding and fighting in the Dolomites. The mountains were a great place where you can reliably shelter at a height, as well as dig caves where soldiers could fight with the enemies.
For a long time, this territory was inhabited by the inhabitants of Tyrol (region of Bavaria). And Italians constantly fought for new lands, especially in the border areas – where Belluno is now located, for example.
There and everywhere you can find cemeteries of Austrian soldiers, as well as bodies (they were hidden under eternal glaciers, but since the time of global warming, the slopes of the mountains begin to bare history).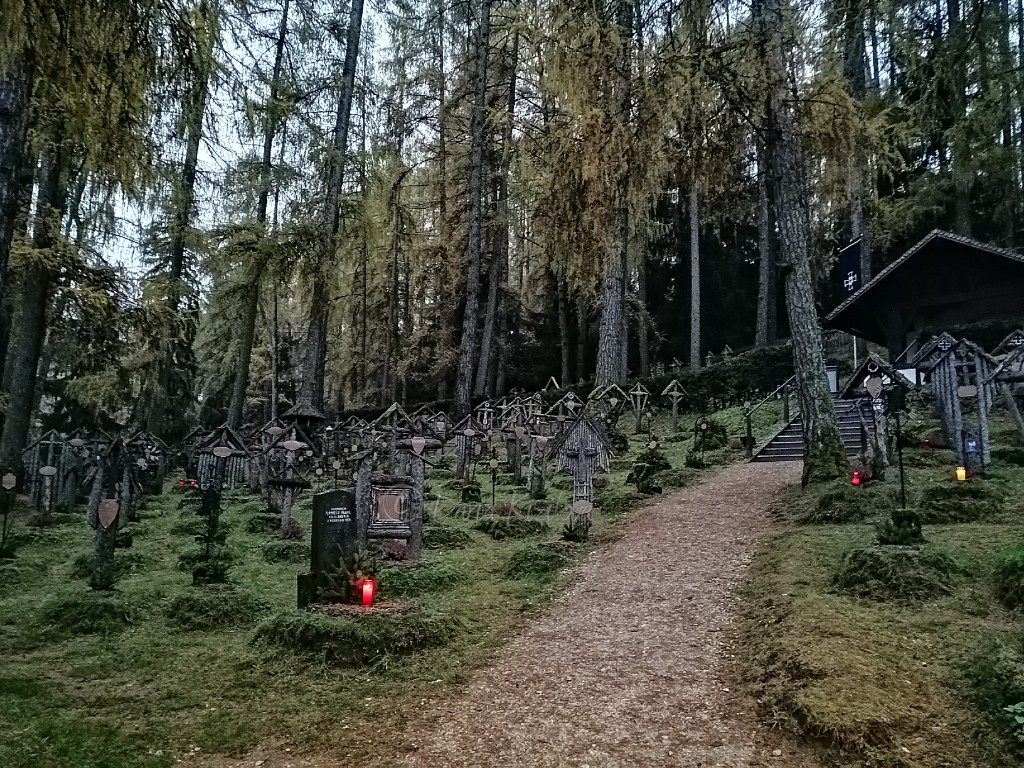 How to get there
The easiest way to do this is from Venice or Trento. You can also come from Milan, but it will be longer.
From Venice, the road to Cortina d'Ampezzo takes about 4 hours:
1. Train from Venice to Pieve di Cadore. This is the extreme point where the railway goes. The bus only goes further. Of course, you need to make 1 or 2 transfers (depending on the train).
For example, I was traveling through Belluno (in fact, this is a gradual beginning of the mountains but the real Dolomites are a little higher). In Belluno, transfer 15 minutes, and from there another train directly to Pieve di Cadore.
Two transfers can be made: to Conegliano, and from there by bus to Ponte Nelle Alpi. And then by train or bus to Pieve di Cadore. Trains run to the mountains every hour.
All these variations are on the website of the Italian railway Trenitalia.
2. From Pieve di Cadore, the Dolomiti Bus runs directly to Cortina, it stops in other villages along the road. The journey takes about half an hour. The views become even more dramatic when we approach Cortina d'Ampezzo.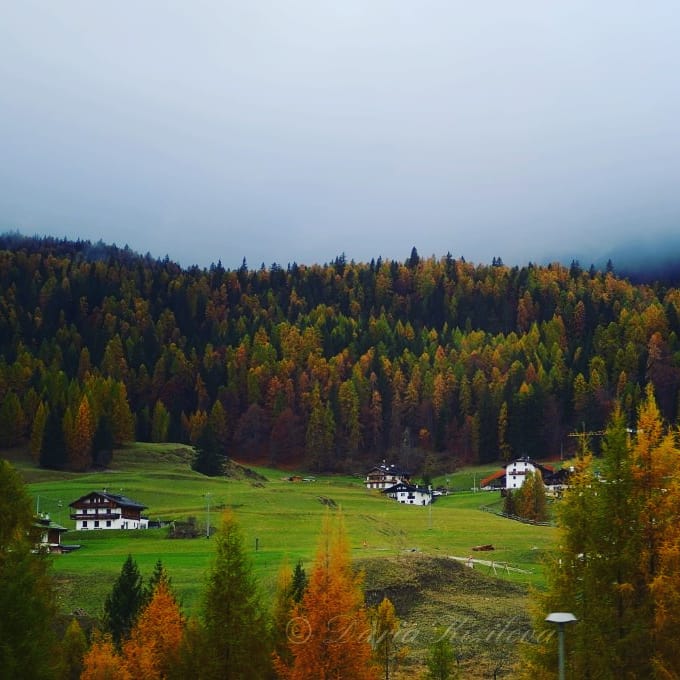 3. In addition, there is also the Cortina Express – a bus route that connects Venice and Cortina and runs twice a day:
From Cortina d'Ampezzo to Venice Mestre at 9.30 a.m. and 5.30 p.m. and back at 11 a.m. and 3 days.
I think the Dolomites between Cortina and Dobbiaco are the most beautiful. Cities lie in deep valleys, and crossings offer views of the mountain massifs: Tre Cime di Lavaredo, Monte Cristallo, Cadini di Misurina.
What is the weather in the Dolomites?
In general, bad weather is rare in the Dolomites. Usually, there is a lot of sun. But in October the season ends and there are more rainy days and fewer tourists.
Trees are repainted in red and gold, and snowdrifts are poured at a height of snow. The fact that there are no tourists is even good. In season, crowds of visitors do not allow to enjoy the beauty.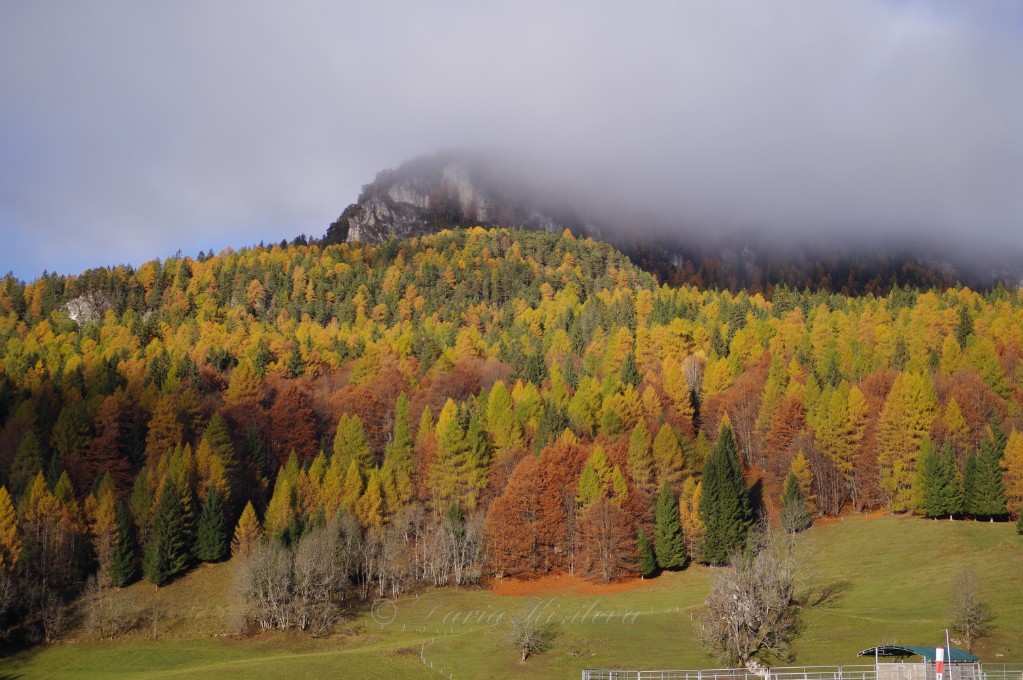 Although there are places where there are always a lot of people. For example, Lake Braies (Pragser Wildsee). This is the most visited place in the Dolomites, although in fact there are many more fabulous destinations.
Despite the fact that there were almost no people on other mountain paths when I reached the lake, I met all the tourists who had arrived in the Dolomites at the moment 🙂
This lake is the easiest to reach. From the Dobbiaco bus station (the city is 45 minutes away by bus from Cortina) there is a SAD bus (the so-called bus transport network that serves the Tyrol Dolomites). Another half an hour – and we are on the lake. Many people come only to take an Instagram photo by the lake and immediately go back.
Although it is Beyond the lake that the fun begins. An unimaginable number of mountain paths in the most beautiful park of the Dolomites – Fannes-Sennes-Prags.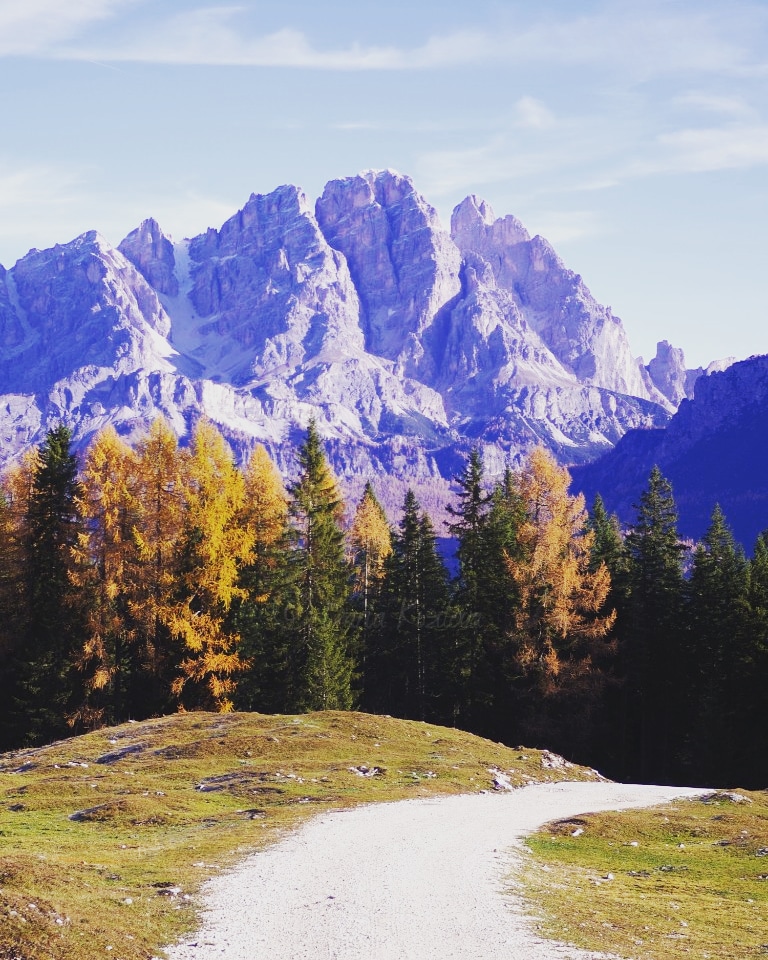 In December, a new winter season begins. And so, it turns out that the most unpopular months in the mountains are November and April. And in May, the summer season is gradually coming.
How to get around in the Dolomites?
Shuttle buses run during the season, as well as special buses that take you to the very beginning of the mountain hike. Lifts also work in summer and winter, so getting to some of the major peaks is very easy (for example, many lifts in Val Gardena, Alpe di Siusi).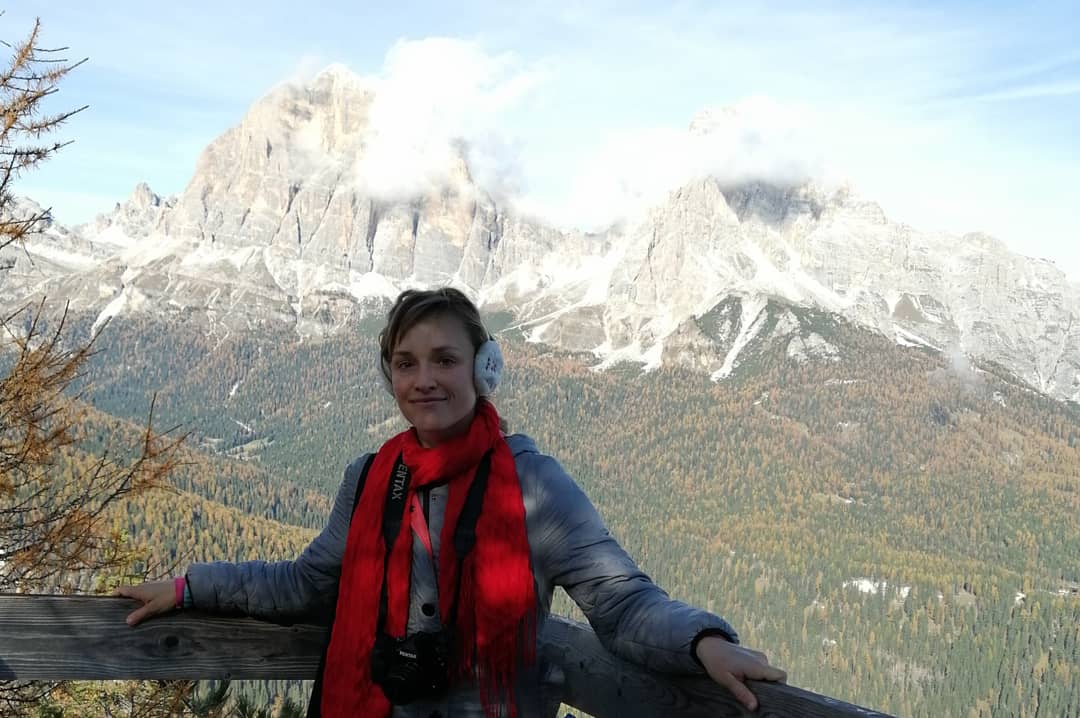 On September 20, special buses and lifts cease to circulate, and only public transport is available. That is, from one large city you can get to the nearest smaller ones within the region.
Trains run only from the south of Italy via Venice to Pieve di Cadore, as well as from the south (for example, via Bologna) to Innsbruck (Austria) and Brennero (at the border). At the same time, they pass through the main cities of South Tyrol – Bolzano, Brixen, Bruneck, Toblach, and also turn into Meran – the former capital of Tyrol. Trains run every half hour.
Cortina-d'Ampezzo
A small charming town in a valley, the heart of the Dolomites. Everyone will come here for the first time. This is a very rich city where there is a lot of shopping, and around the mountain paths in different directions.
In general, the Italians themselves do not really like Cortina. Although it is especially beautiful here for the holidays and in the New Year.
For example, interesting mountain hikes that can take a whole day:
1. Croda da Lago – a mountain range south of Cortina. You can even get here by local bus and then go on foot for about 3 hours. Although the road is passing, it's easy for someone to pick up on the way.
At an altitude of 2040m, there is a beautiful mountain lake Federa and a guest house.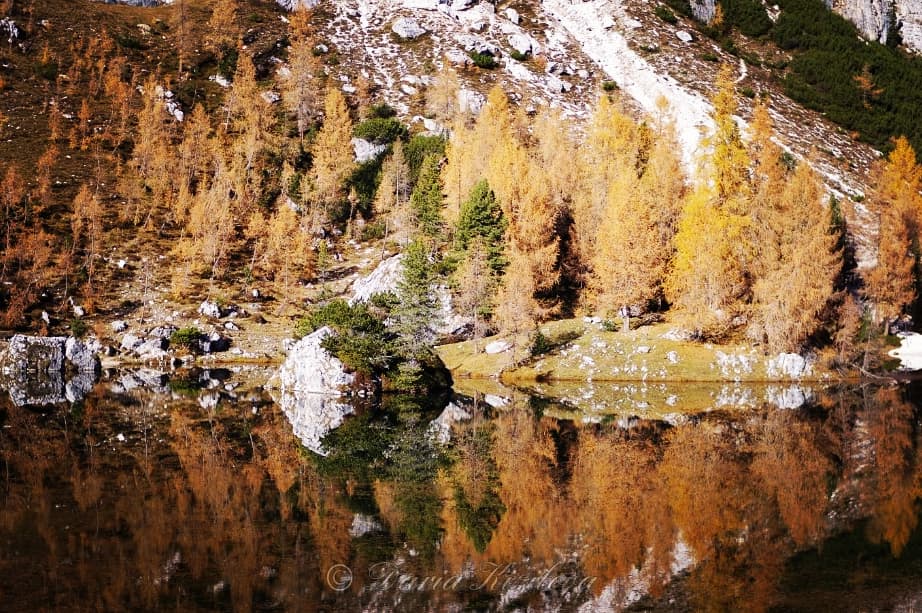 2. Sorapis Lake is another small pond in the mountains but in the autumn it often almost dries up. From Cortina, it is best to get to Passo Tre Croci (a bus goes there in season), and then about 2 hours on foot.
3. Tofane – a mountain range west of Cortina. Many lifts go there. At the height, there are many hiking paths between the tops of the mountains and several restaurants.
4. Monte Cristallo is another mountain range northeast of Cortina. It can be partially reached by bus which runs once an hour (to the village of Fiames). If you cross the track and head right up, then after some 6-7 hours you can stand on top of Cristallino.
Or to make it easier – take the lift from Cortina but only in season.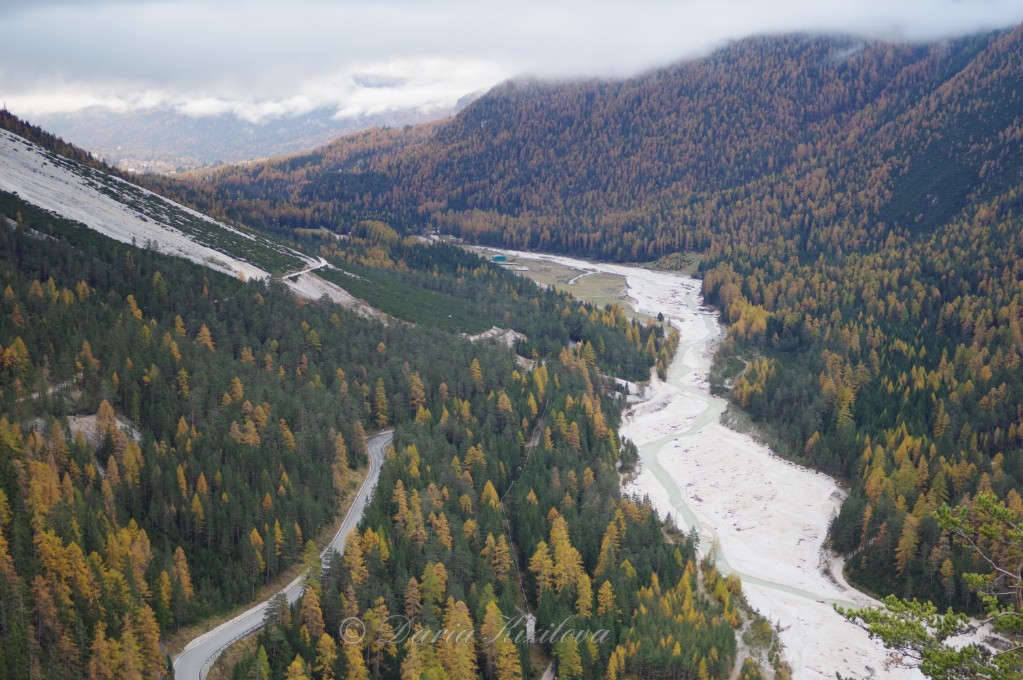 Where to stay in the Dolomites
The main thing is to choose places to stay in advance, because it is not enough, and inexpensive places quickly run out even in the low season. 30-40 euros per room per night – this is inexpensive for the Dolomites.
It is best to settle in the village where it is convenient to get to the beginning of the most desirable mountain hikes. Therefore, first of all, you need to decide what you want to see, and then pick a closer housing.
Cortina d'Ampezzo has many housing options because it is one of the most popular destinations. Also, inexpensive housing in Bolzano (a fairly large city, but buses run to other smaller mountainous places from there), Brunico, Bressanone, etc.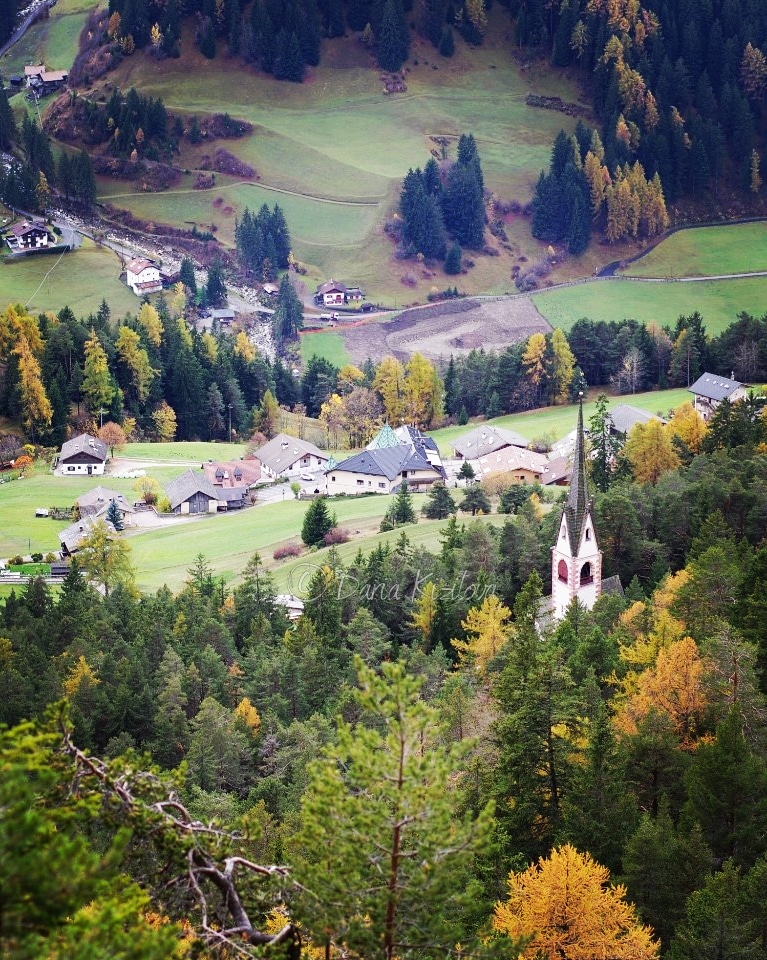 Of course, it is best to live in the mountains at the very beginning of mountain trips, so as not to waste time on buses. But housing is more expensive there. Although out of season, you can find rooms right on the place. You can always find announcements about available rooms: "Camere / Zimmer".
Where to go from Cortina d'Ampezzo
From Cortina, there are only two ways.
Either back to Venice (directly by bus or train via Pieve di Cadore).
Or in Dobbiaco by SAD bus for 45 minutes. This road passes through the most beautiful mountains – Tre Cime di Lavaredo, Cadini di Misurina, as well as the quiet and calm Lake Landro.
The places are very beautiful, and in sunny weather, you can see the tops of the famous Tre Chime directly from the bus window.
If you wish, you can go to Lake Landro and try to get to Rifugio Auronzo. This is about half an hour by car on a mountain road. From rifugio, a trek to the peaks begins, which takes about 3 hours one way. In season, a bus runs to rifugio.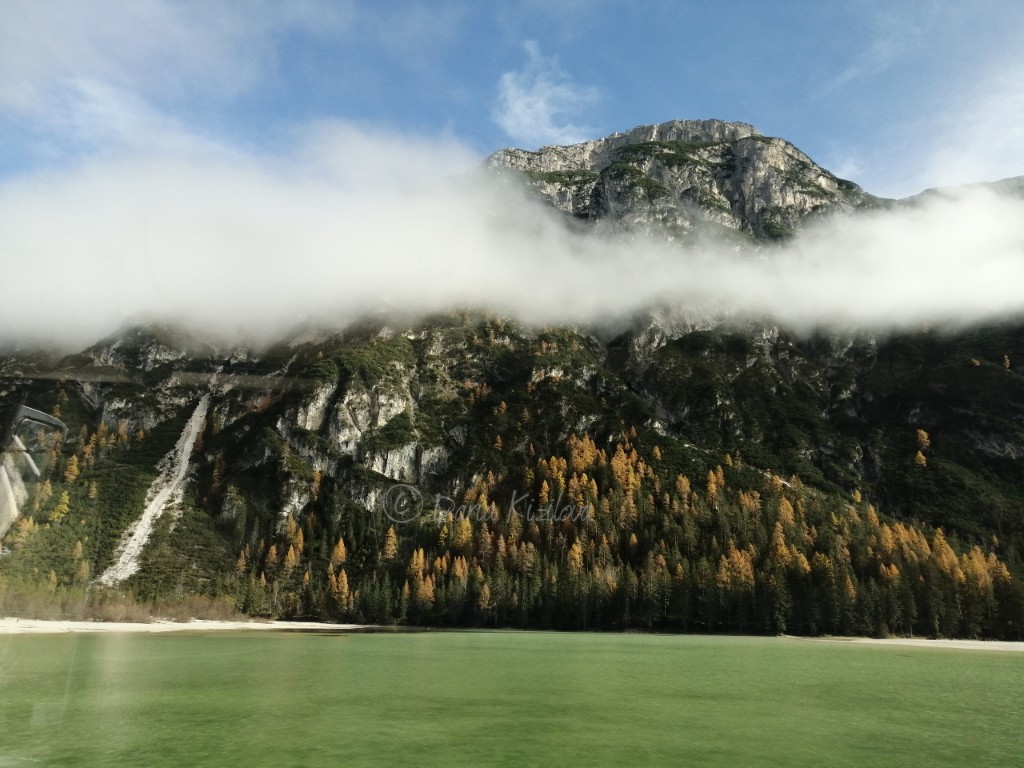 From Dobbiaco, there is a train running north to Austria or south to Bolzano.
Cities such as Dobbiaco (Toblach), Brunico (Bruneck), Bressanone (Brixen) are already semi-German cities. The real original names of all the settlements in South Tyrol are in German. However, they are all duplicated in Italian.
South Tyrol – traditions and mountains
The city of Merano in northern Italy is the capital of the county of Tyrol in the Middle Ages. Then they built the castle where the count lived.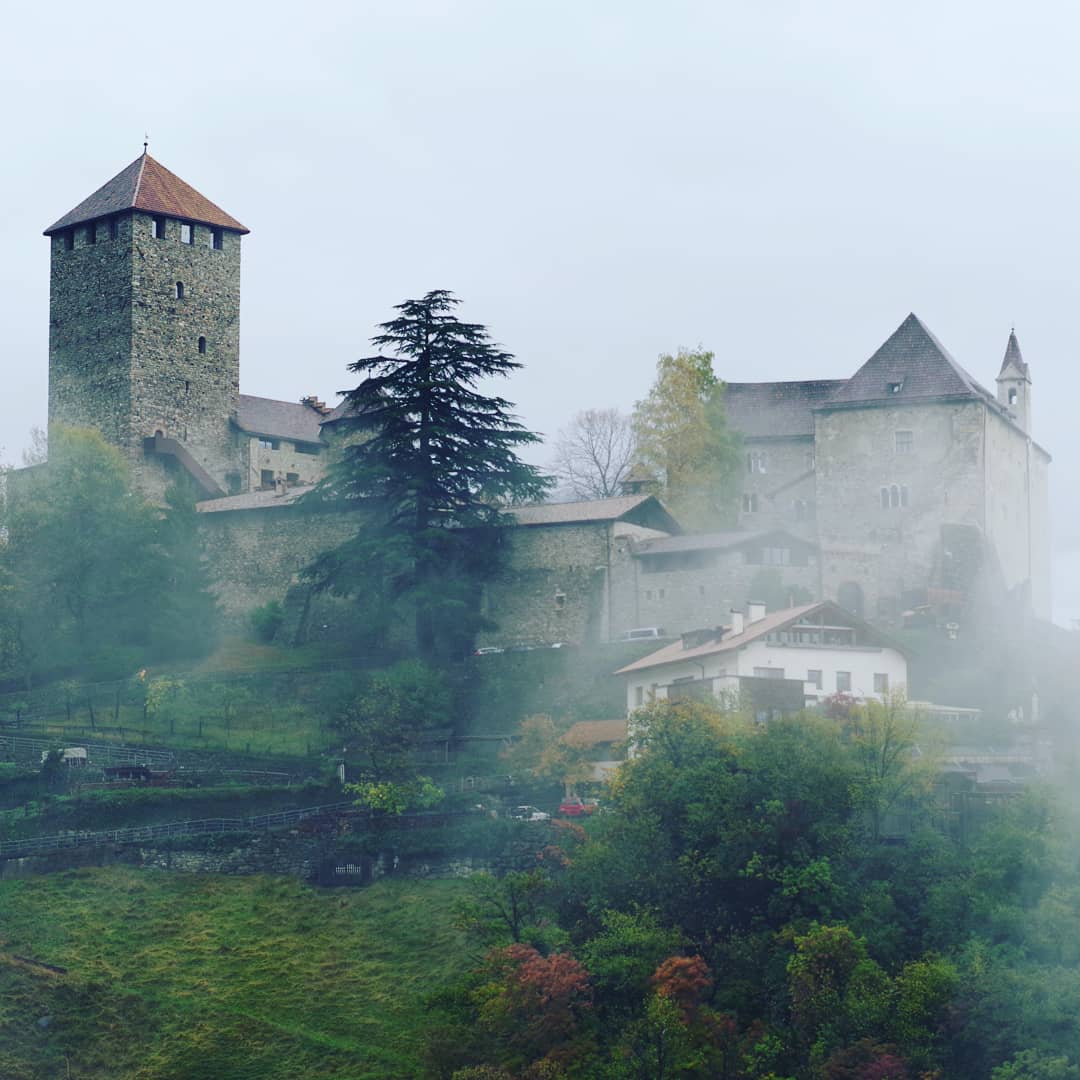 Tyrol is now divided between Austria and Italy, and many locals do not like it.
In fact, this area is very different from the rest of Italy: the character and appearance of people, language, architecture, food, traditions – more similar to Austria.
Südtirol region is a really unique place to live. They even have a special unique language here – Südtirolerisch (similar to German). Young kids may choose whether they go to German or Italian kindergarten and school.
Since ancient times, the valleys between the main mountain ranges were completely closed, there was no means of communication. Therefore, traditions, dishes, languages are rooted. Everywhere they are slightly different, in each valley and village.
At the end of summer, during fruitful weeks, local residents traveled from one village to another and tried the local white wine, apples (which Tyrol is famous for), and local dishes. Now such festivals are also held.
Local people are organized and punctual as German but at the same time more relaxed (Italian influence). They also use Italian spices in German-like dishes in abundance. Only 100 years ago, it was Austro-Hungary.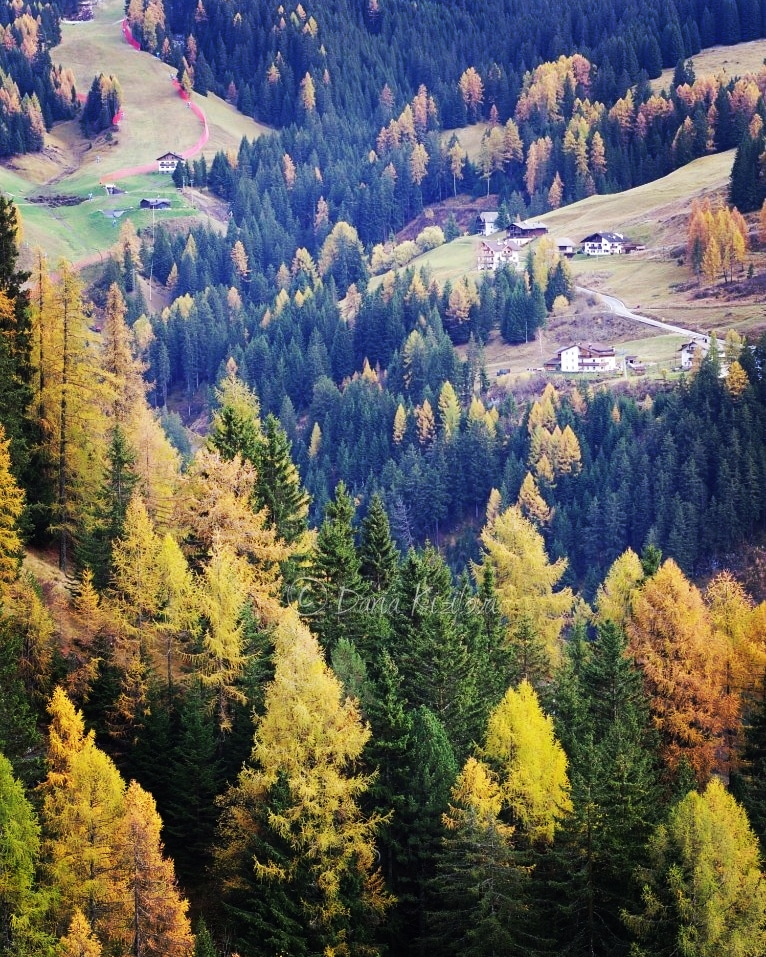 During the war, many Italians from the south came to the mountains in search of work. But these residents are not at all like the local descendants of the Austrians. They do not go to the mountains, are not interested in the traditions of individual villages, many do not even want to learn German.
All this is very upsetting to the locals. But the German language and culture in South Tyrol prevail. There is no way to get accustomed here.