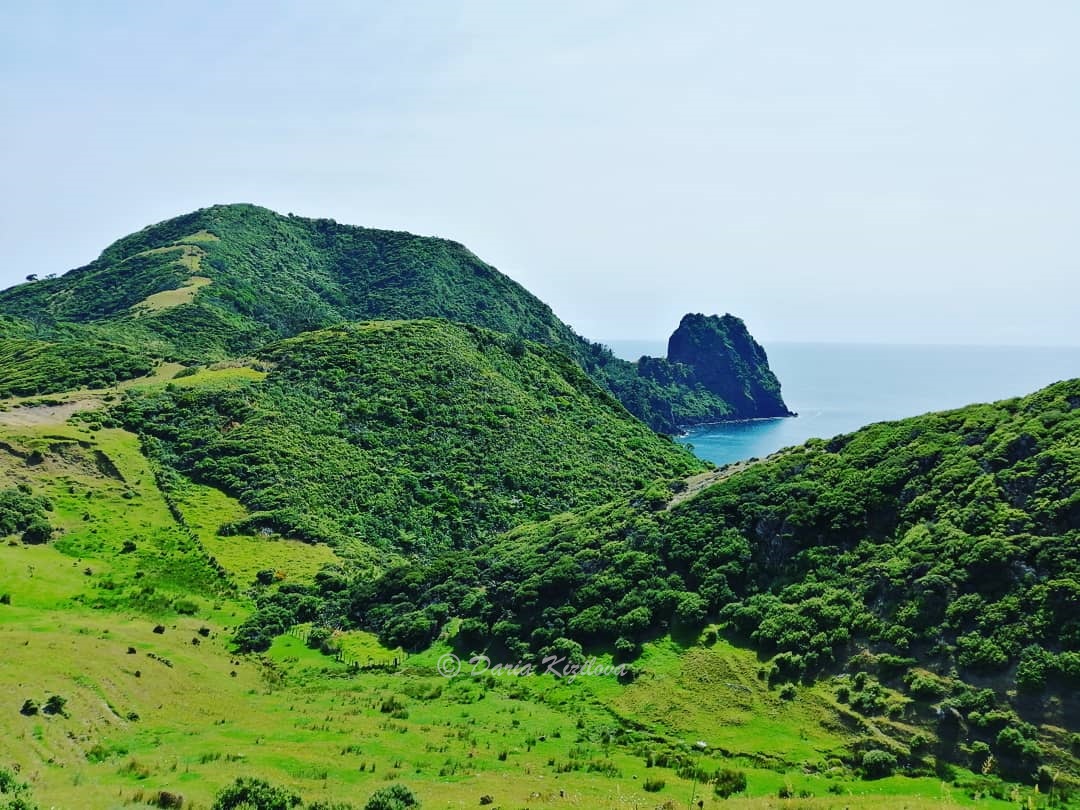 What is so unusual and interesting in New Zealand? My favorite places and activities, and just thoughts about this country, where I stayed for 2 years.
Pros and cons of living in New Zealand:
👍Wilderness and beautiful nature, hiking, beaches, discovery
👍Peaceful and quiet country
👍Healthy lifestyle, no pressure, total relax
👍Better food, higher salary
👍Room for startups & entrepreneurship
👎So far away from the rest of the world..
👎Expensive (especially the South)
👎Maybe too quiet..
👎A not too rich history and culture.
New Zealanders live on wheels. They like to go camping and live in tents. Some of them sell the house and buy a campervan for living and travel. No wonder, there is such beauty around! Many locals from time to time sell the house and buy a new one in another city or on another island. They love to be closer to nature, to have their own garden with fruit. By the way, now it is the feijoa season.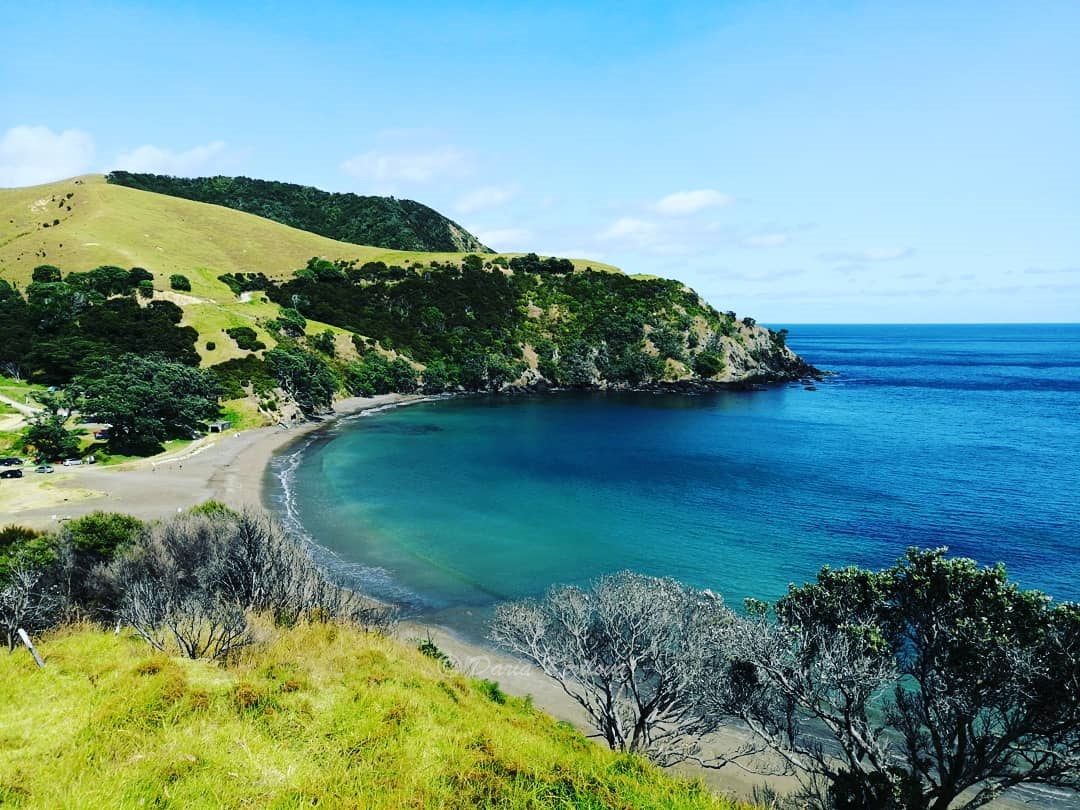 Endless ocean
The ocean is fascinating. I have seen it in multiple parts of the world. It is different every time.
It can vary in colors depending on its mood and place. From light turquoise waters of Bora Bora to dark grey-blue ocean of Chilean Patagonia.
I found the deepest navy and purple ocean colors around Easter island, in the middle of the Pacific. It is a mysterious place. Cristalline sea around Sardinia makes you want to dive underneath and become the water.
New Caledonian blue-green waters are abundant in life and nutrients while metallic blue ocean near New Zealand can be really powerful and cold.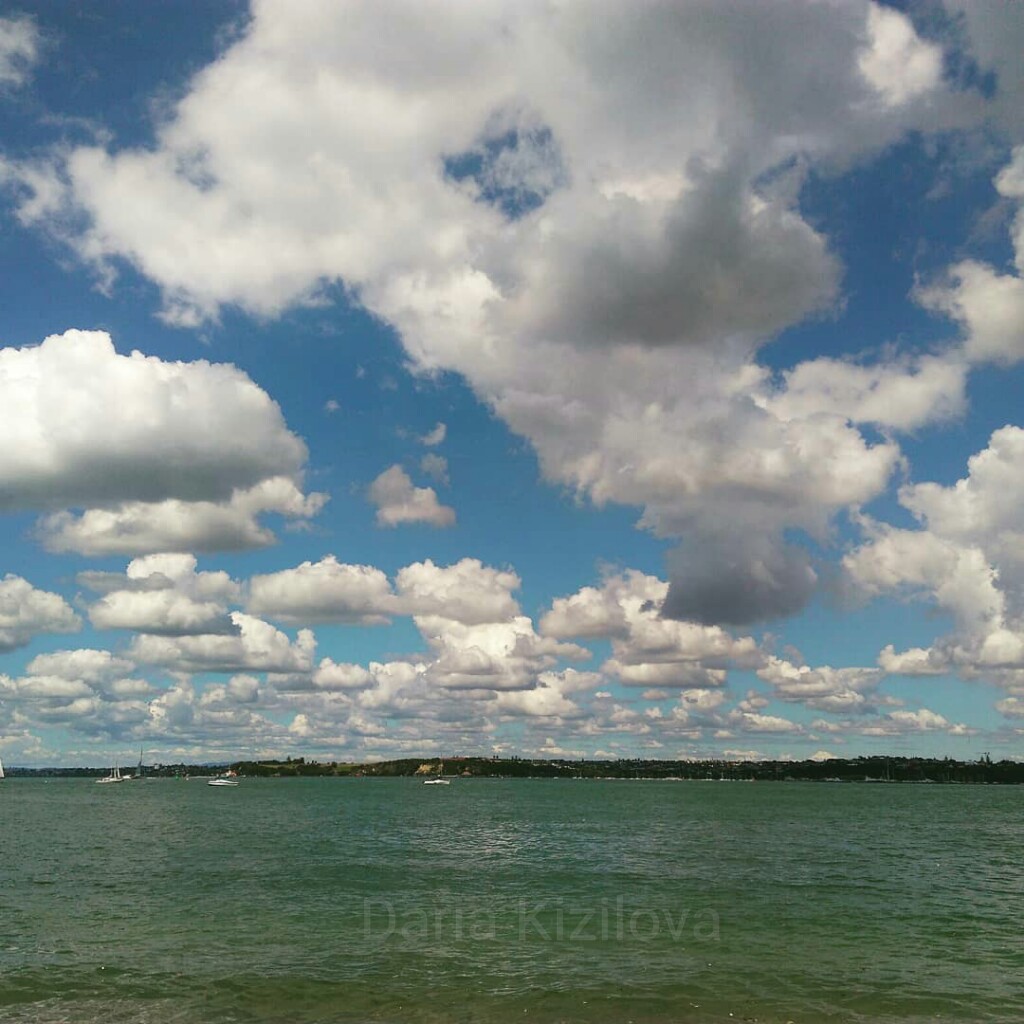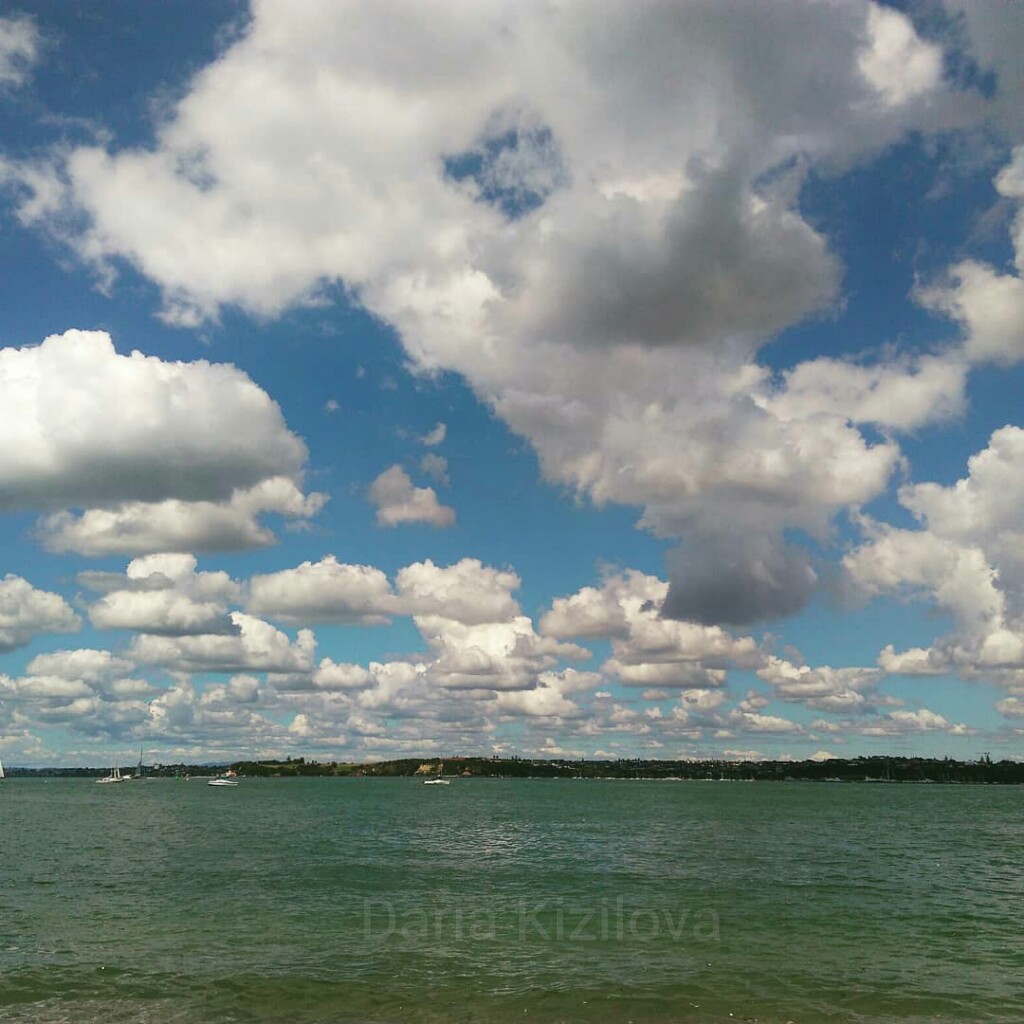 Darkest skies at night
In Maori language, New Zealand is Aotearoa – the land of the long white cloud. Austral skies of New Zealand have uniquely southern stars and constellations:
Sirius – a bright blue star seen throughout the year.
Canopus – a yellow-white bright star in the constellation of Carina.
Alpha Centauri – the closest star and planetary system to the Solar system.
Southern cross – this constellation shows the South celestial pole. It is also present on native flags of Papua New Guinea, New Zealand, Australia, and Western Samoa.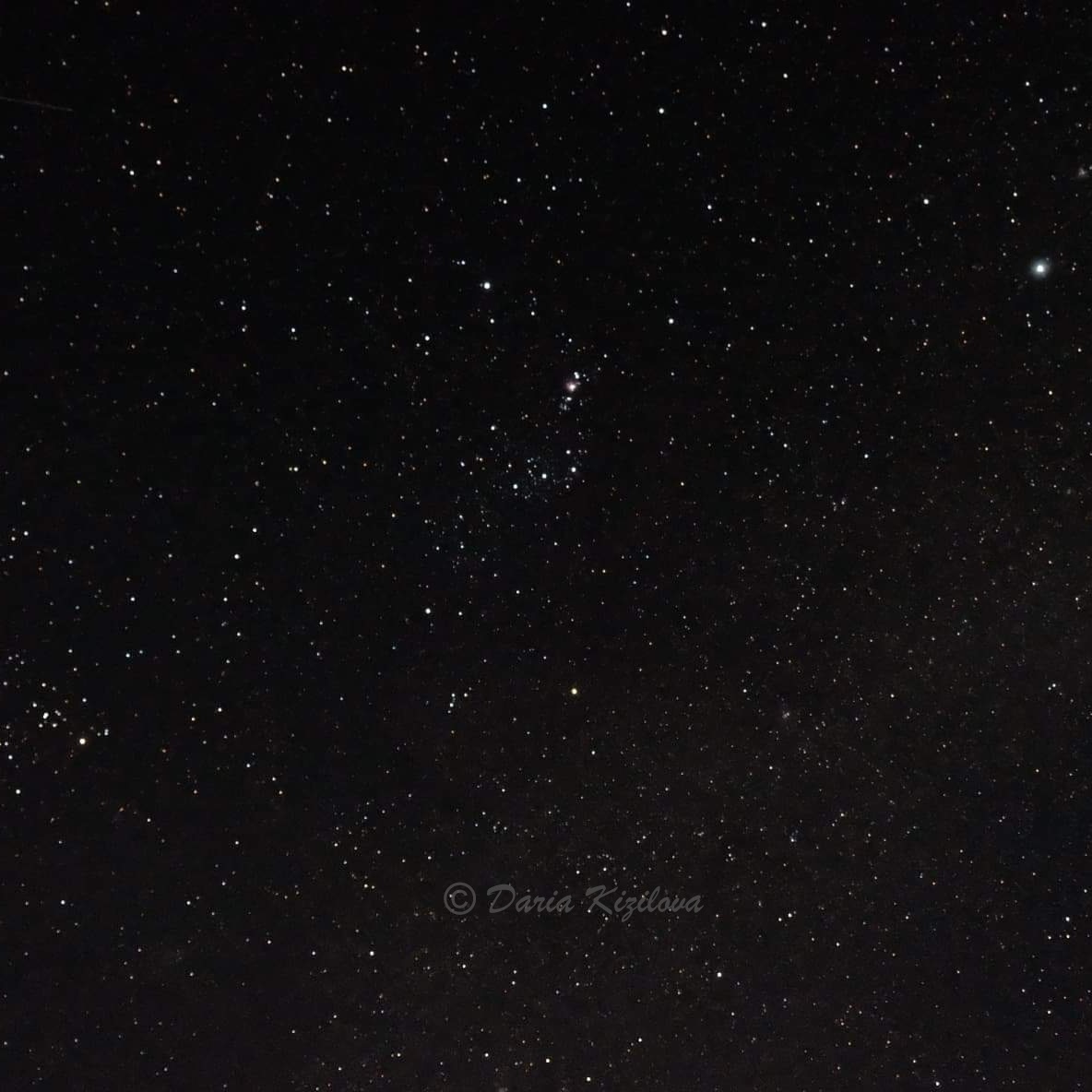 Beautiful unique nature
Some plants in New Zealand were brought in from the outside and took root like weeds. They don't look like a weed through – beautiful purple and yellow meadows of flowers. The country is trying to keep the natural balance and does not let foreign seeds and plants come into the country (airport control is very strict) as it can be infected.
Since last year, Kauri trees die after the infection. This is the largest coniferous tree species in New Zealand that even survived the dinosaurs! Kauri grows since the Jurassic period.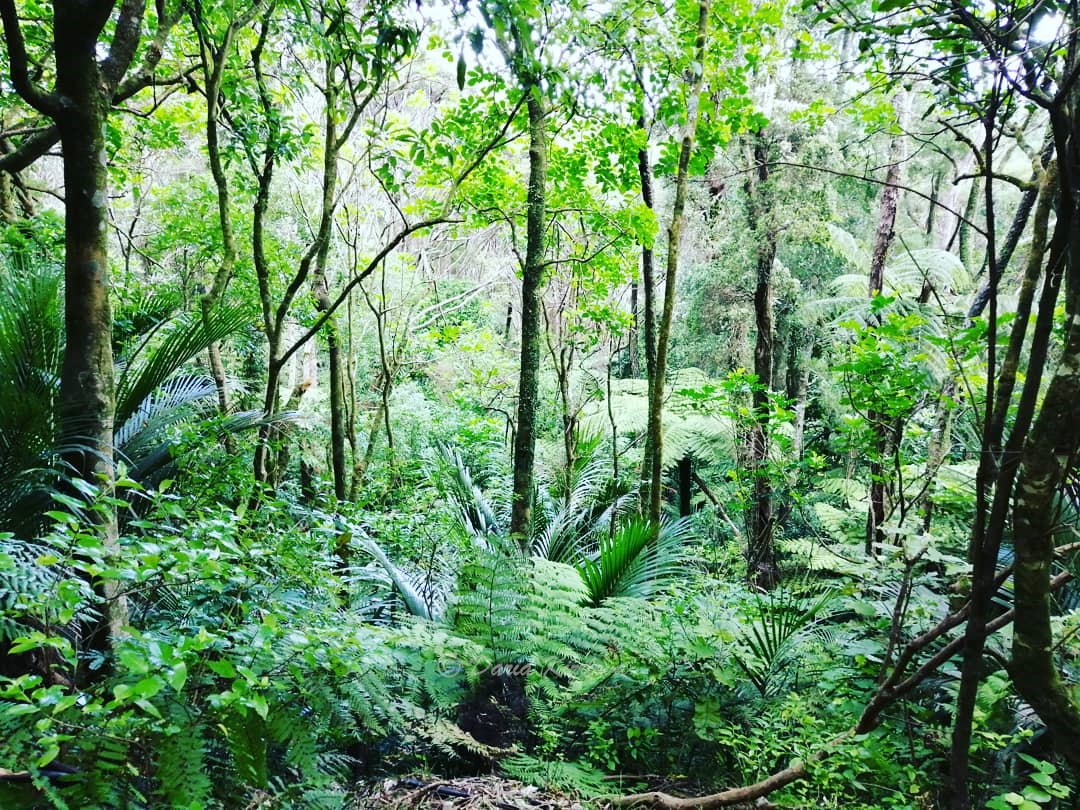 Here are some interesting plants and flowers:
Hibiscus – the most popular flower of the Pacific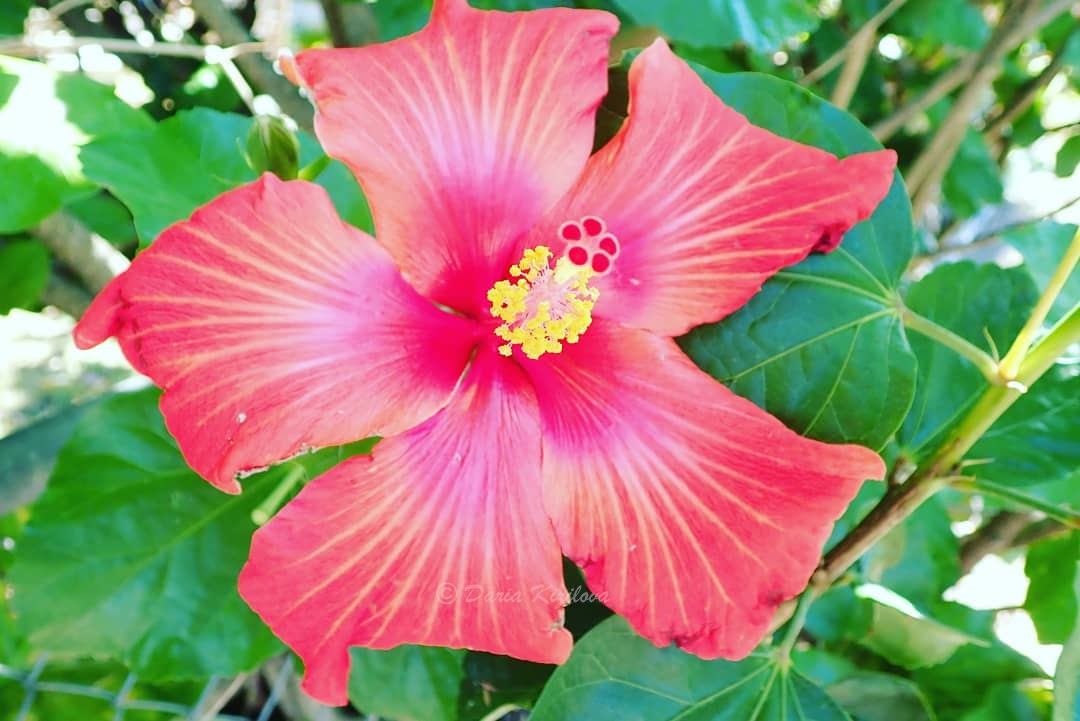 Protea flower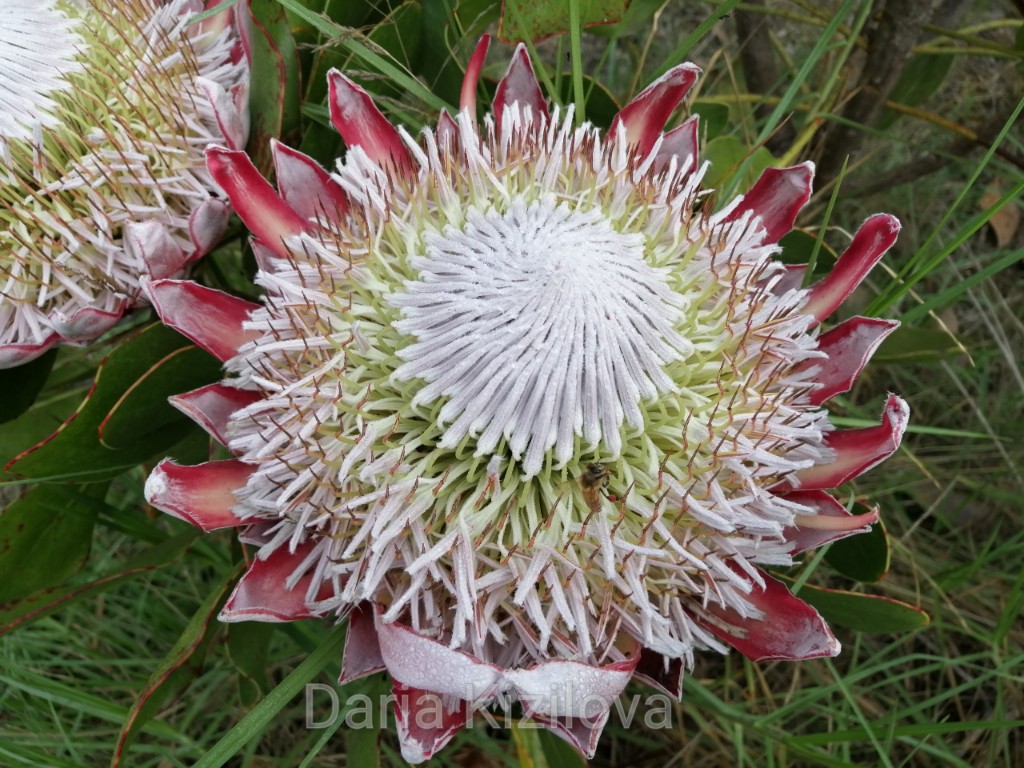 Syzygium malaccense, usually grow in Australia and Indonesia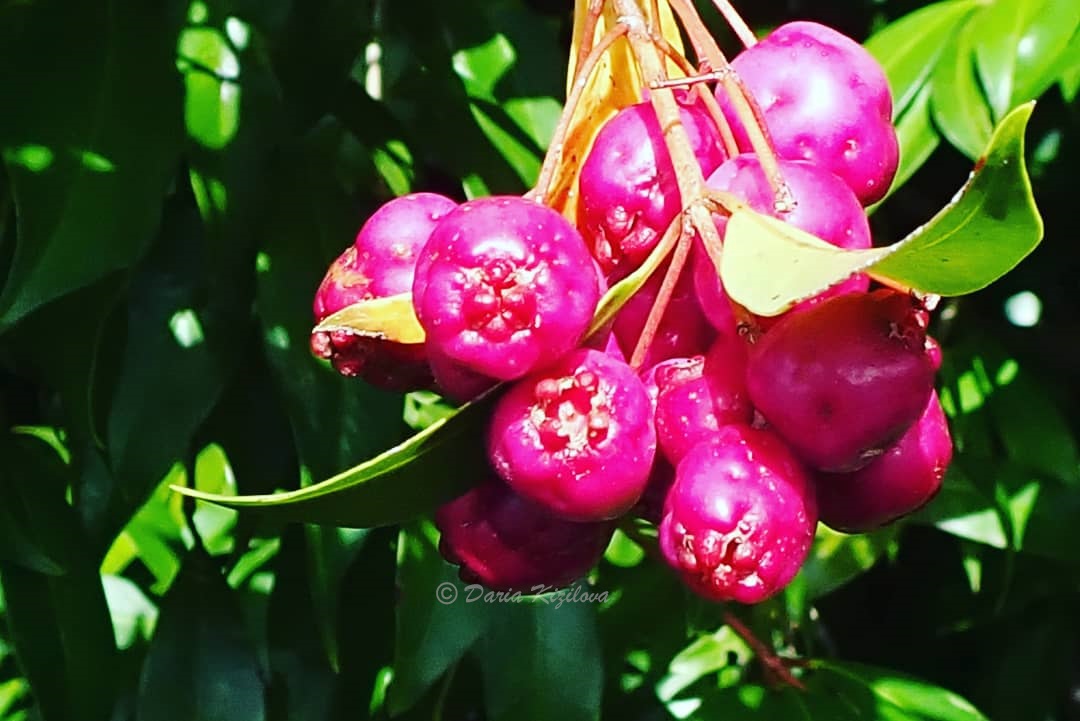 The endemic plant NZ – forest liana Metrosideros fulgens, or akatawhiwhi in the Maori language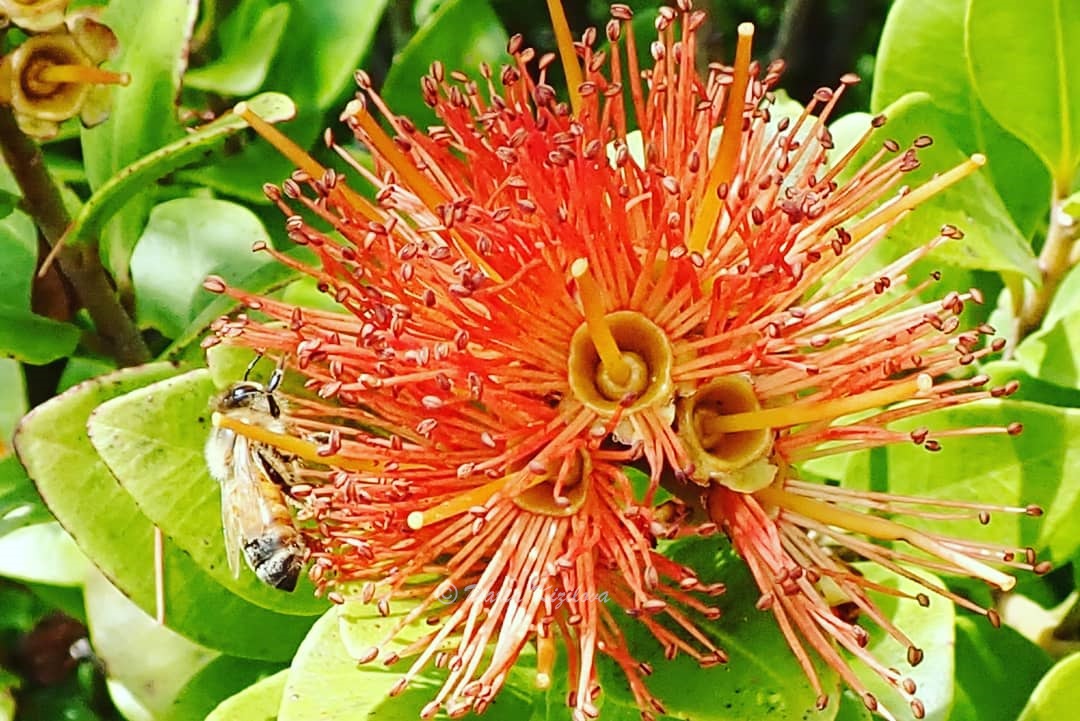 Sailors and sails
Every 10th Aucklander has a boat! Most people use them for recreation. On a sunny day, there are quite many boats crossing the ocean and staying in the bays.
On the weekends, boaties go to small islands around Auckland. Some of them are only 10 minutes away by boat.
Many people go fishing, snorkeling, or diving on a boat. What a life! 40% of all Kiwi boaties live in Auckland. There is even a sailing competition up to the Fiji islands every year.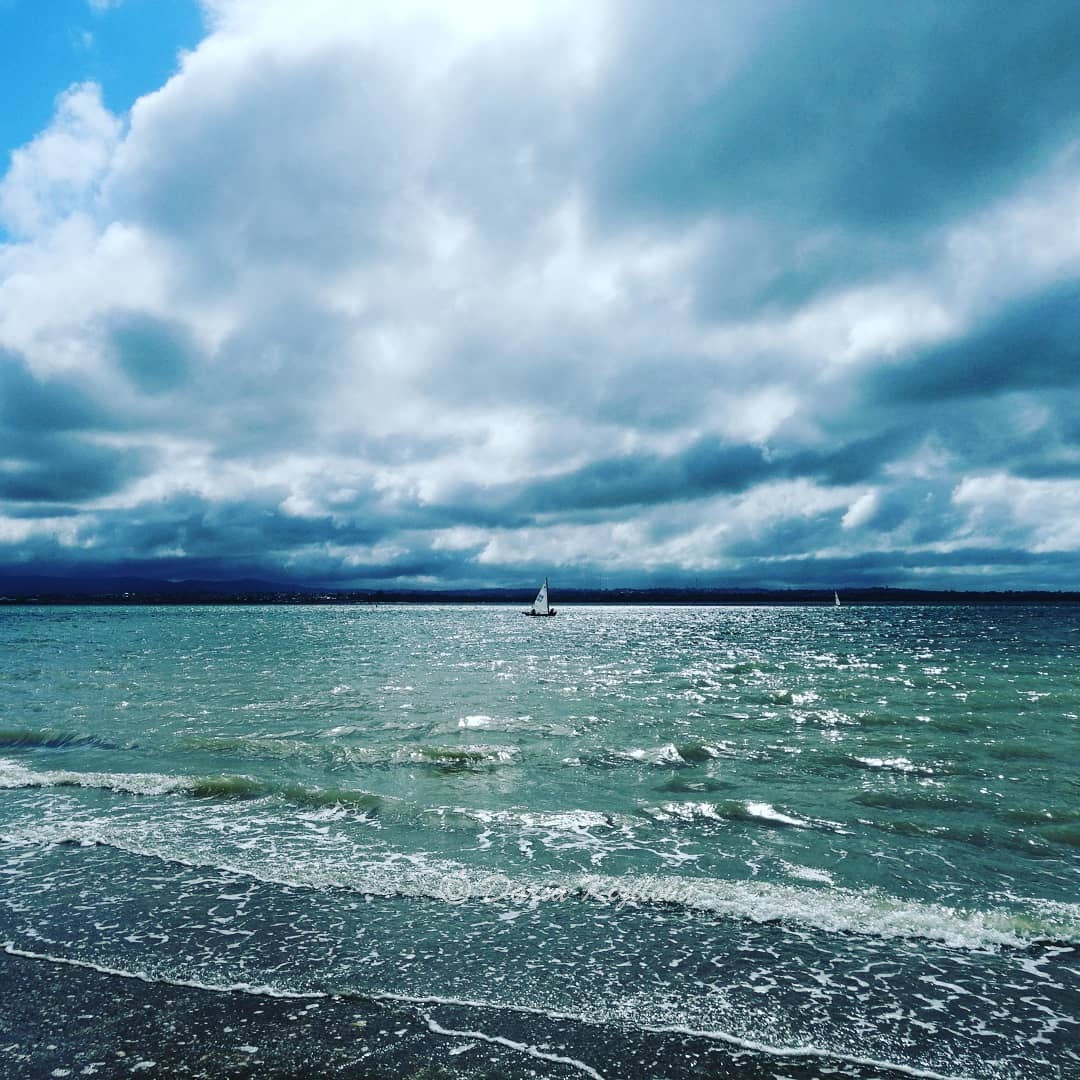 Vast clean beaches
The best beaches are in the north of New Zealand. The farther to the north, the warmer, more deserted, and natural the places are on the way. Local residents, Maori, mostly live north of Auckland. They are engaged in farming and fishing. Sometimes there are even whole cities where only Maori live.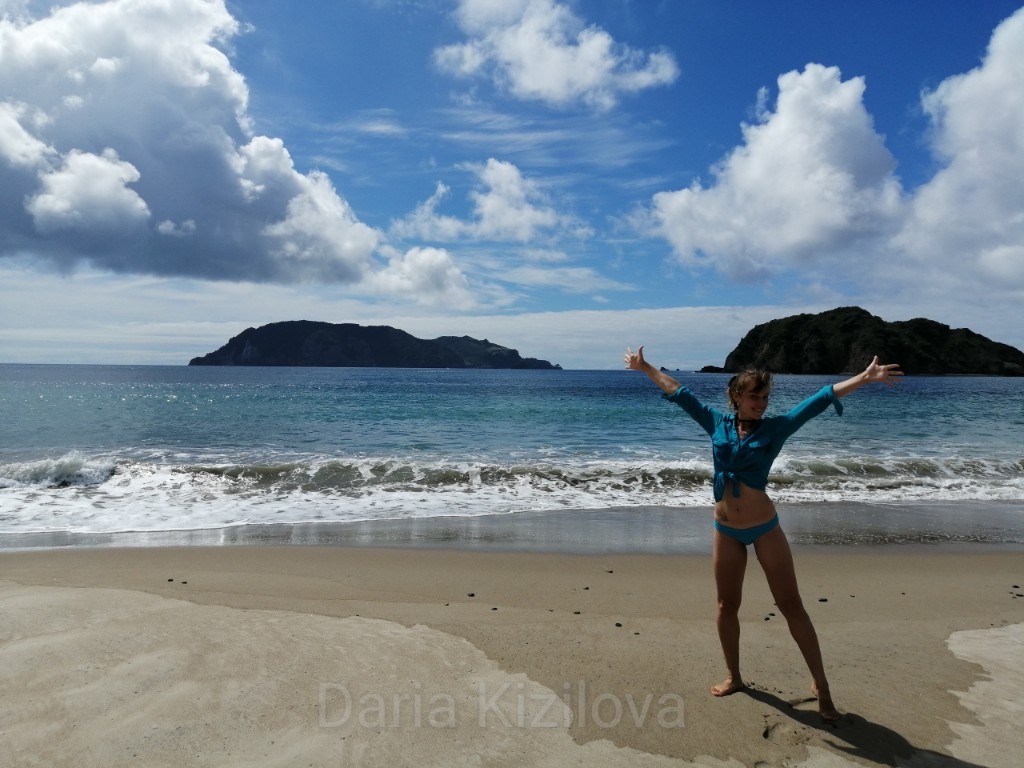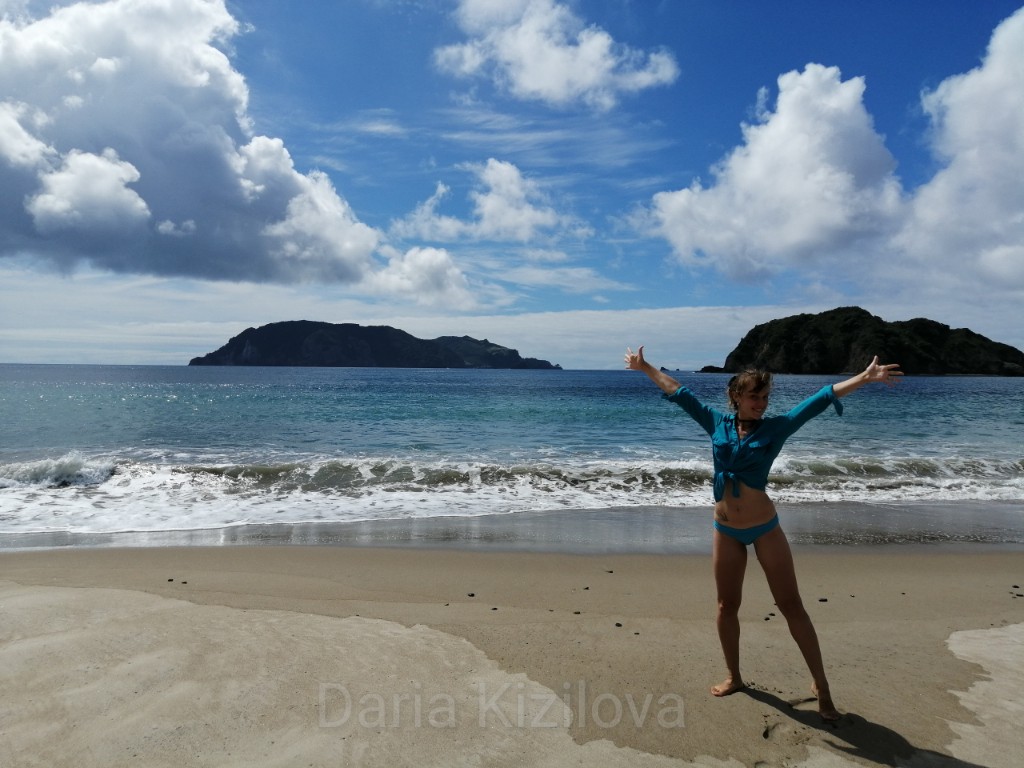 Although I think the best ones are mostly located in North Island as this is a warmer and sandier part of New Zealand. However, there are quite a few stunning beaches in the South too:
1) Abel Tasman National park
2) Matai Bay
3) Great Barrier islands
4) Cathedral Cove, Coromandel
5) Bay of Islands
6) Bay of Plenty
7) Piha
8) Waiheke island
Sushi everywhere
In New Zealand, they sell sushi at every corner as fast food. You can have a sushi snack on the subway on your way home, you can get sushifuel during a working break, or take sushi to the beach.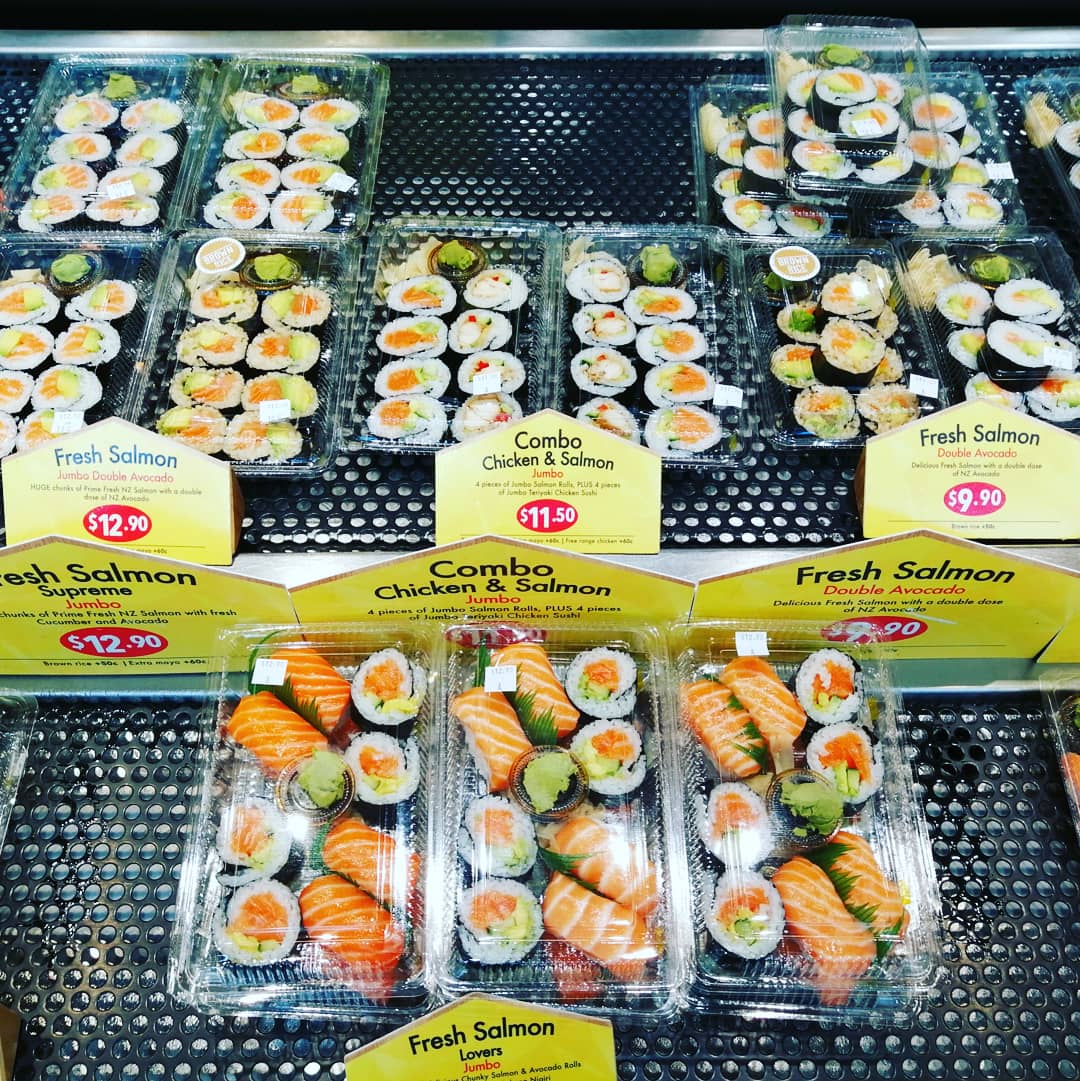 Sushi is sold in boxes or per piece. You can even buy one little sushi and eat it on-the-go. Of course, you can go to an exquisite Japanese restaurant.
New Zealand is abundant in fish, so they sell sashimi in large amounts (raw sliced ​​fish). My favorite place is the Auckland fish market. Here you can find different types of fish, sashimi, oysters, mussels, and a lot of everything else in raw and flavored form. Well, if you have a Kiwi-fisherman friend, then in good weather the freshest fish will be every day!
Island cultures
New Zealand children learn the Maori language at school. It is the official language in New Zealand.
Having visited several Pacific islands, I can say for sure that languages ​​are very similar to each other.
I wrote an article in a Multilingual magazine about Rapanui, Tahitian, Hawaiian, Maori, and Samoan languages. The most related languages ​​are the one Rapanui and Maori. For example, water in all languages ​​sounds like "wai" or "vai". Large – "nui", and small – "iti". The same in all languages. The mountain is "maunga" in Rapanui and Maori, in others "mauna" or even "mou'a". Fish – "ika" is also the same in Rapanui and Maori.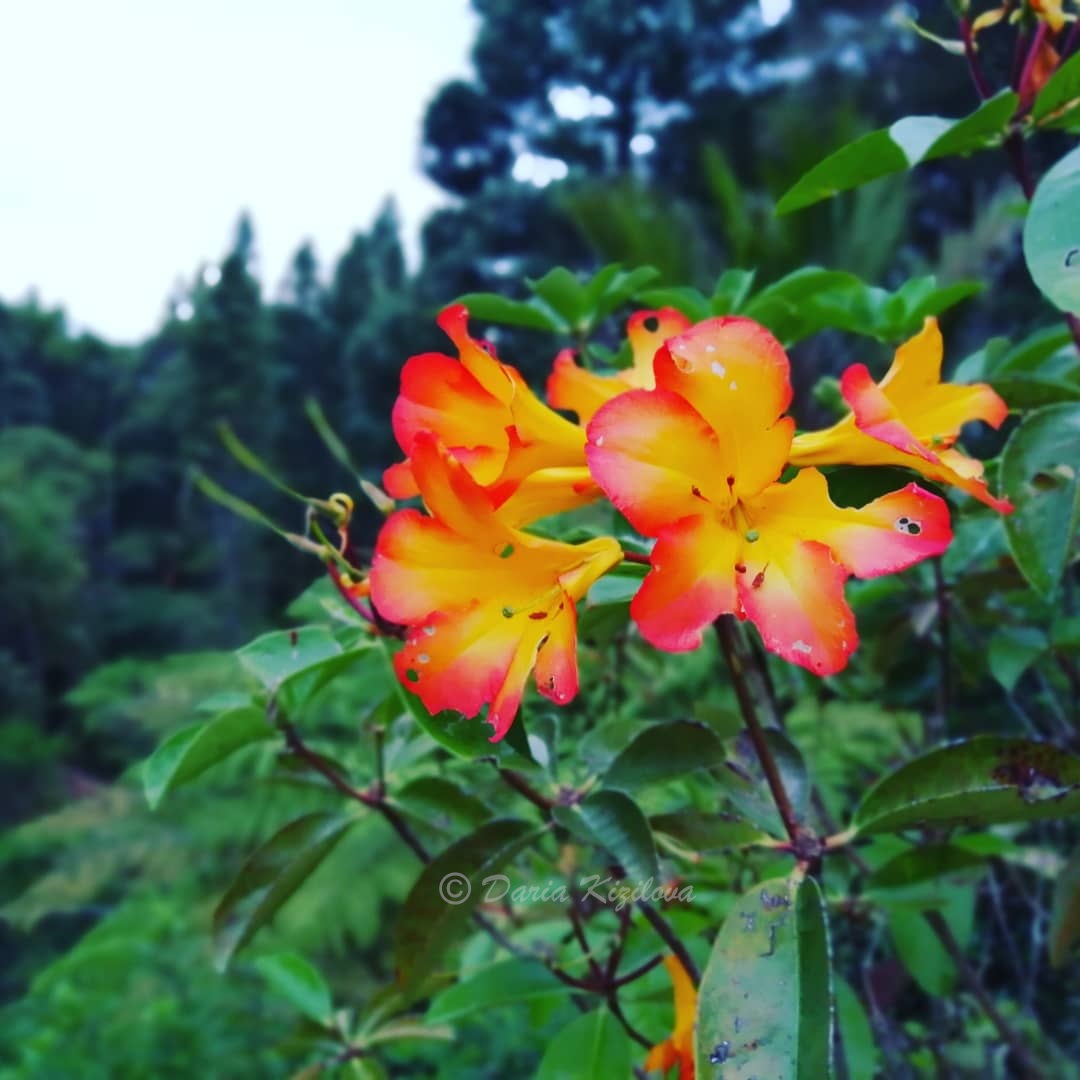 In general, there are many more words and phrases in Polynesian languages ​​to explain natural and seasonal phenomena. Even fixed expressions are often associated with the sea, animals, plants, harvesting, etc.
Why New Zealand?
Every time I go out just round the corner – and I am in a fresh jungle! Each day brings new exploration and surprise. Even a way to the shop can be full of miracles and beautiful encounters with nature.
Any route in New Zealand is a Scenic route.