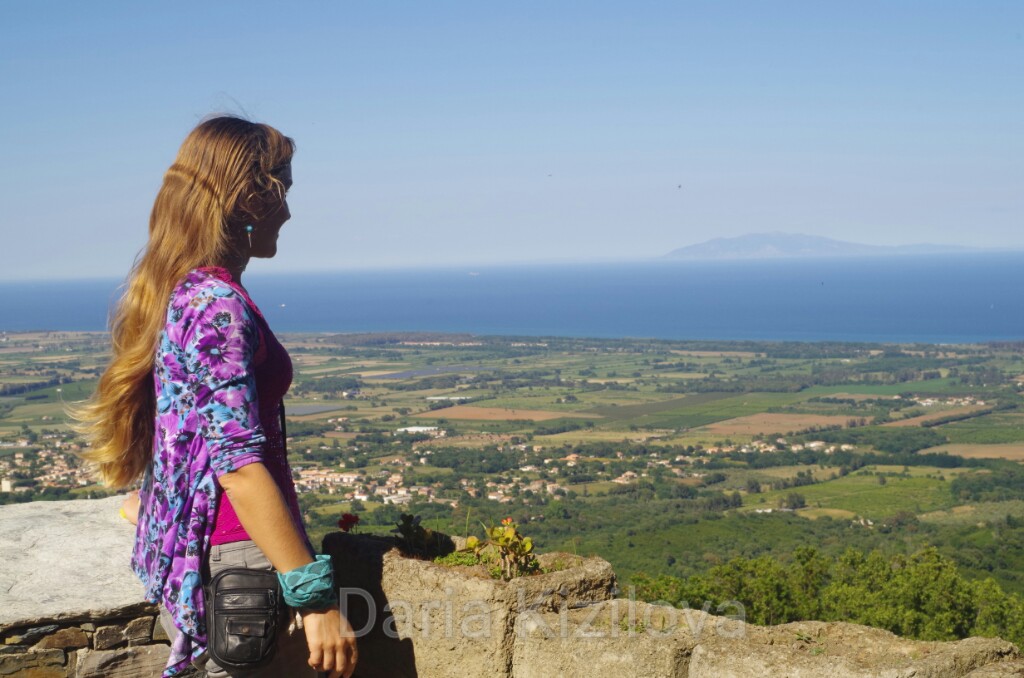 Why are the islands so cool? They are separate and self-sufficient, and surrounded by the endless expanses of water! An island is a small universe. Endemic animals often live there, and people have their own culture and traditions. There are also disadvantages: people on the islands are often conservative and do not like to go beyond the borders of the island, to accept other cultures. On the islands, many things not available – diverse activities, a variety of landscapes, depending on the islands' size, of course.
Sardinia
This is where the Polynesian colors of the ocean truly are! Here is just a magical coastline with thousands of beaches along the entire island. Although the island itself may seem unremarkable – low mountains and dry climate – the water cannot be compared with any other place in the Mediterranean. Well done, Italians, they have cleaned water everywhere with special systems. If in Asia this was also done…
I stayed at a wonderful host with Couchsurfing in Cagliari. My hosts always want to spend time with you, show your island or city, cook something tasty 🙂
The convenience of traveling in Europe – Ryanair where it is almost always cheap. Sometimes you can buy tickets for as cheap as $15. In airplanes, there are always a lot of people and bags that fall out from above. The main thing is not to forget such trifles as printing a boarding pass or weighing the bag – otherwise, you will have to pay a fine three times more than the ticket itself.
Cagliari is a city of immigrants, it is a bit dumb and shabby, but outside the city, there are dozens of beaches with azure water.
Traveling to Sardinia is better by train or by car. Here, as well as in Italy, Trenitalia works – the Italian railway.
From Cagliari, you can reach Olbia in three hours. Olbia and its surroundings are much richer than Cagliari, the oligarchs live here and ride in their boats. I stopped at another generous host with Couchsurfing.
For two hours by bus on the serpentine road from Olbia, you can get to the port of Santa Teresa, from where the ferry goes to Corsica.
Corsica
Compared to Sardinia, it is a much more mountainous and wild island. The ferry comes to the port of Bonifacio – a city on the rocks. There are always a lot of tourists here, a beautiful historical center, views of the sea, a lot of sailing boats.
It is difficult to travel around Corsica without a car, so I had to hitchhike almost all the way to Bastia in the north of the island.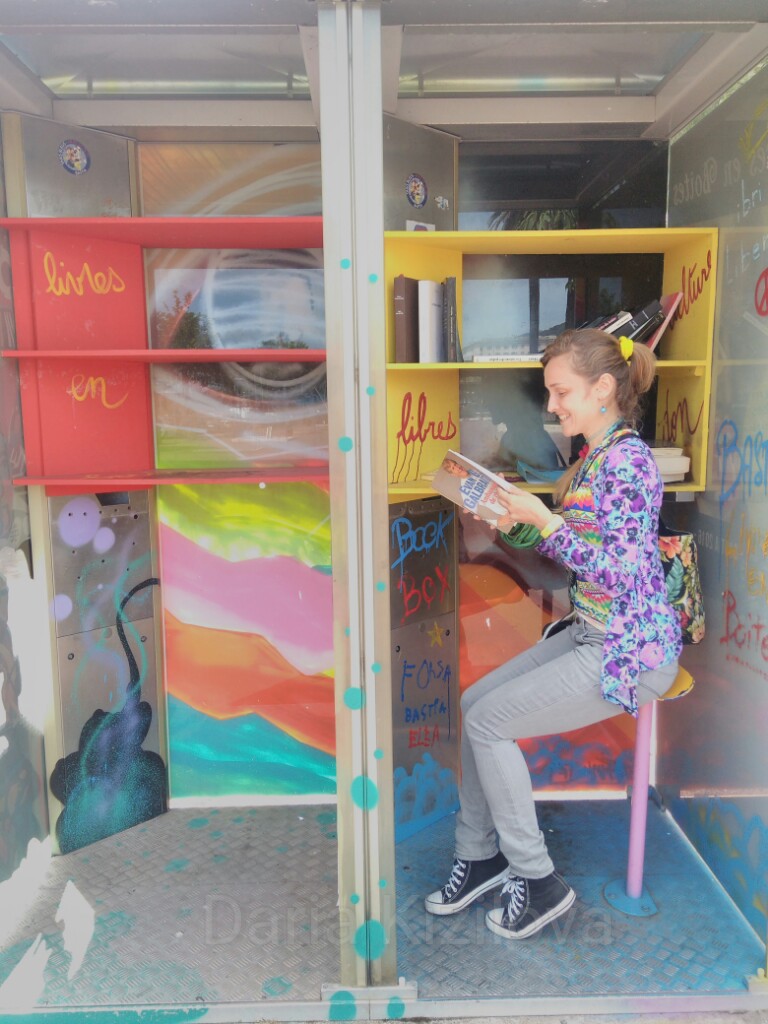 I stopped at the host in the mountain village of Venzolasca where some men of fierce appearance live. In such places, Corsica is truly wild. It feels like you live in the Middle Ages.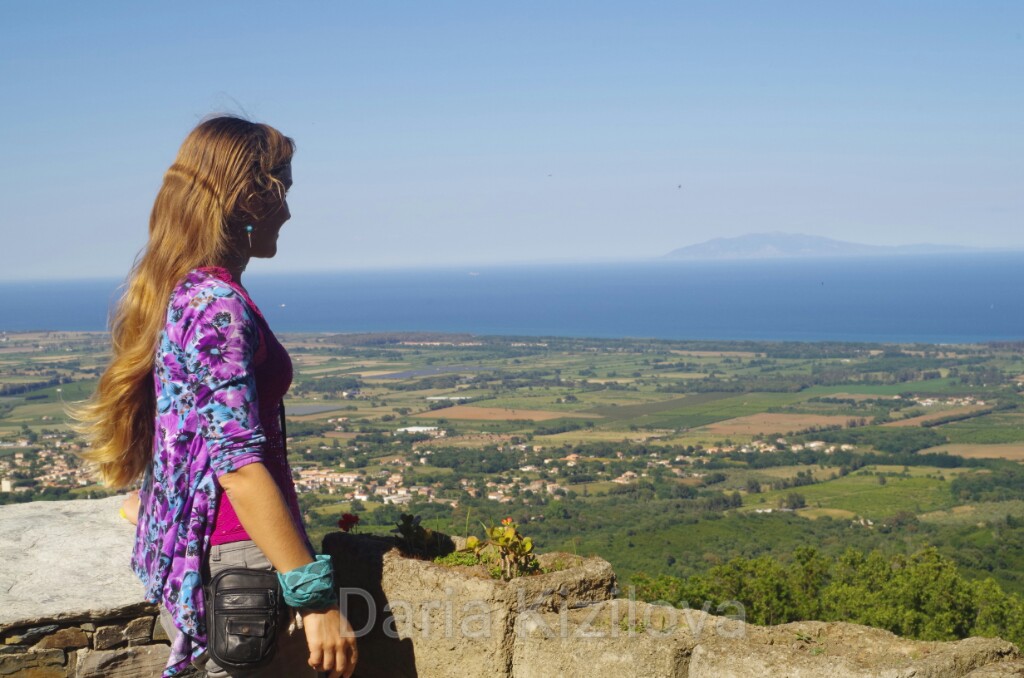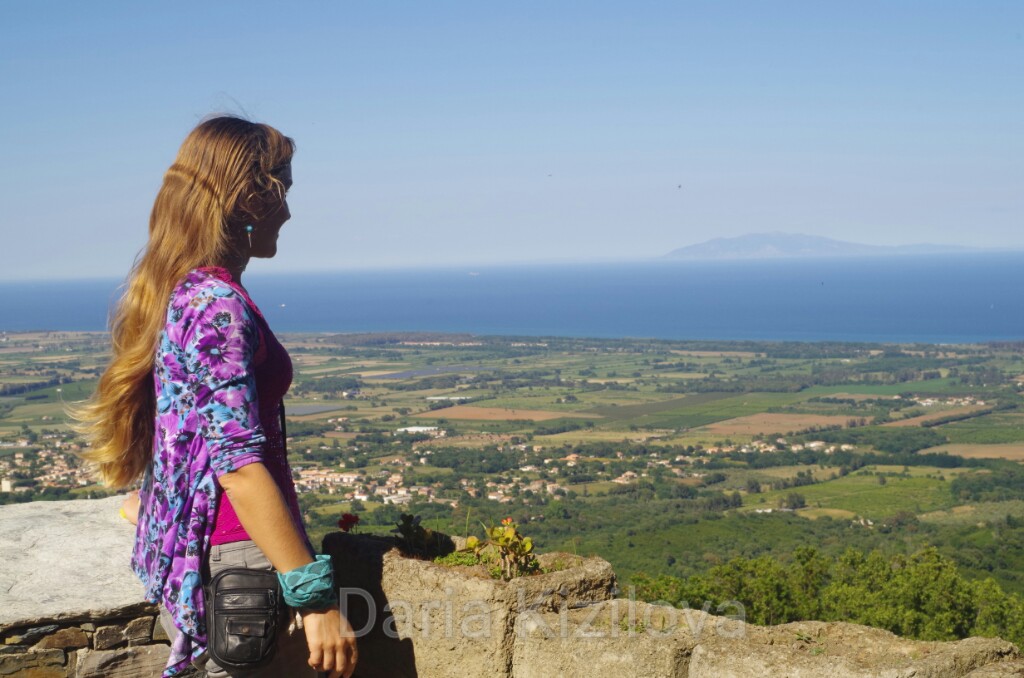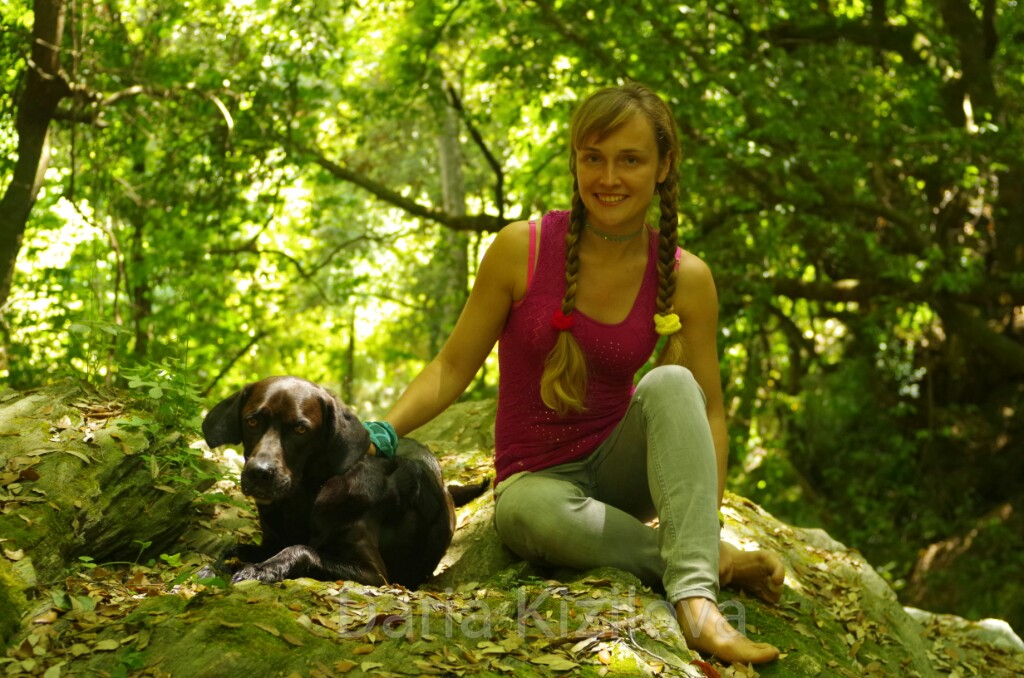 From Bastia to Ajaccio, the train runs on an old railway among the mountains with many tunnels. This is the most beautiful places on the island, I think. In order to catch the ferry back to Sardinia, you need to return to Bonifacio, again by hitchhiking along the wild rugged western coast of the island. Here, a bus runs 2 times a day.
Sicily
A two-day trip to Sicily is certainly not enough. Taormina and Castelmola – these two cities where I could get for a limited time. Both are located near Catania where Ryanair flies. Taormina is located in the mountains, near the amphitheater overlooking the volcano Etna. Castelmola is located even higher. A huge bus filled with tourists goes up every half an hour along incredibly narrow mountain roads. From there you can see the whole valley, Taormina and nearby cities.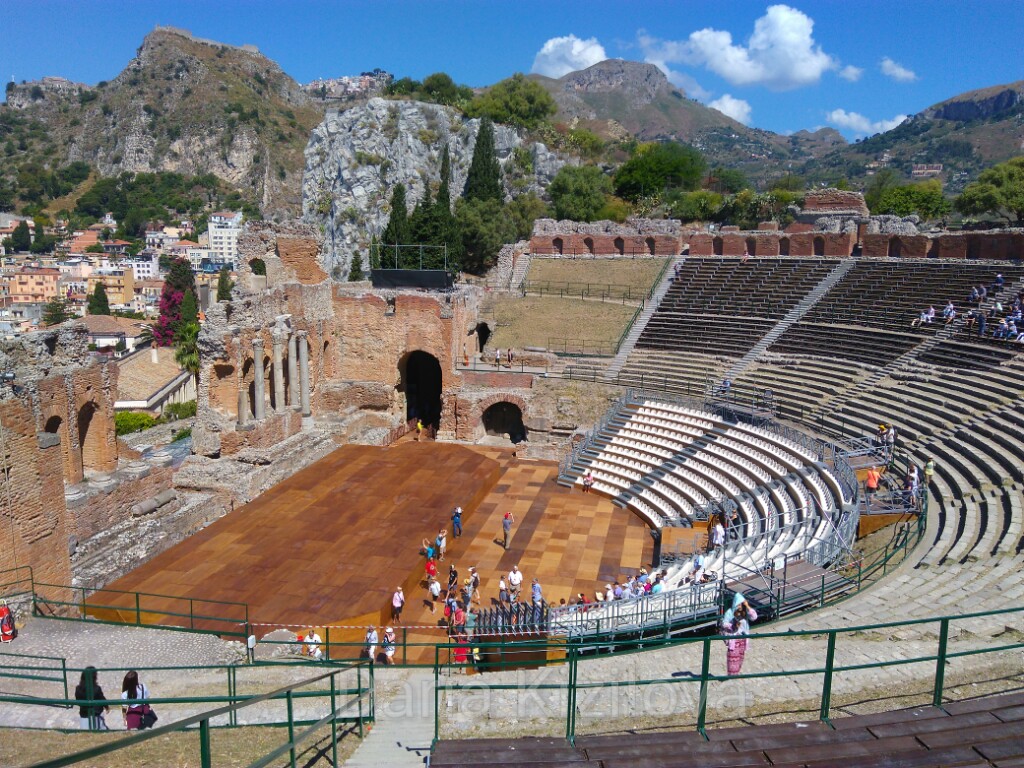 Malta
Malta is a yellow hot island. It is very strange and contrasting. For a long time, I could not understand where I am. The buildings and surroundings are similar to an Arab country: rounded shapes, yellow cities under the scorching sun in the desert. I was told that people come here to make films about the war. Indeed, in some areas, there are deserted streets, destroyed houses.
Along with Turkish mosques, Catholic cathedrals, and even more ancient ruins, there are excellent places for bathing with green-blue water. And really, this is an open-air museum! There is everything on a small piece of land just 300 square kilometers.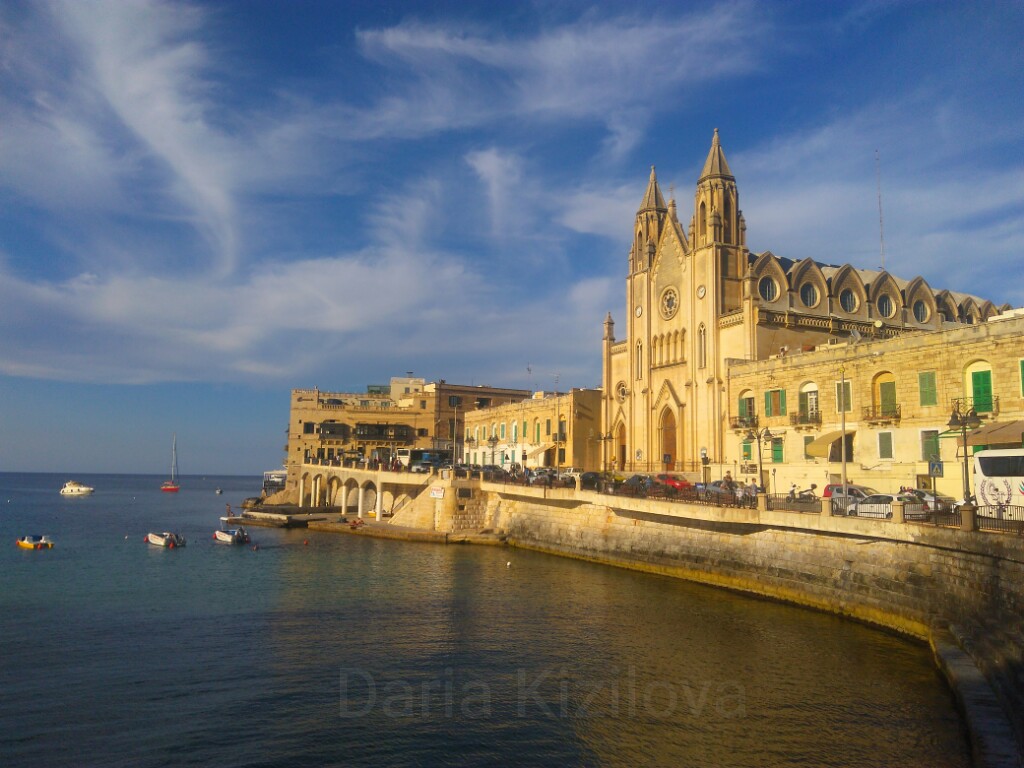 The distances between the most distant cities rarely exceed 10 km but it is difficult to walk around the island! Often, there is no place for pedestrians on the roads – on a narrow curb walkway less than half a meter, traffic lights are rarely found. When from one point to another a distance of 1-2 km, the journey won't normally take just half an hour. A very intricate system of roads, the island is literally stuffed with them.
In the south of the island, there are not so many tourists. There are wild rocky beaches and large sea fish. The beaches are far apart. You can ride a bus to the fishing village of Marsaxlokk, and from there walk on foot to an interesting place – St. Peter's Pool.