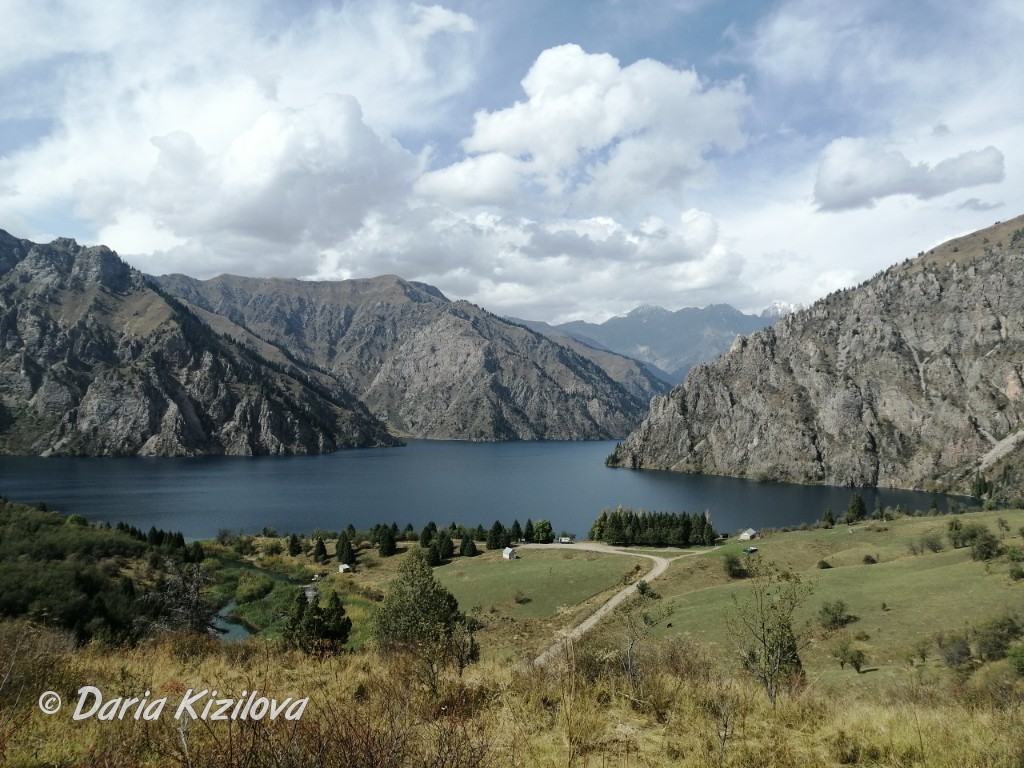 I remember Kyrgyzstan like that – mountains, mountains, from all sides of the mountain – high snowy peaks, red-brown canyons, green valleys. Wherever you look, there are mountains somewhere.
A third of the country extends over 3000m. In the east and west – this is the Tien Shan (Ala-Too), where the highest is Victory Peak 7439m. And in the south – this is the beginning of the Pamir Mountains, loved by tourists, which go further to Tajikistan and China. At the border, Lenin Peak 7134m – it is considered one of the easiest mountain peaks to climb.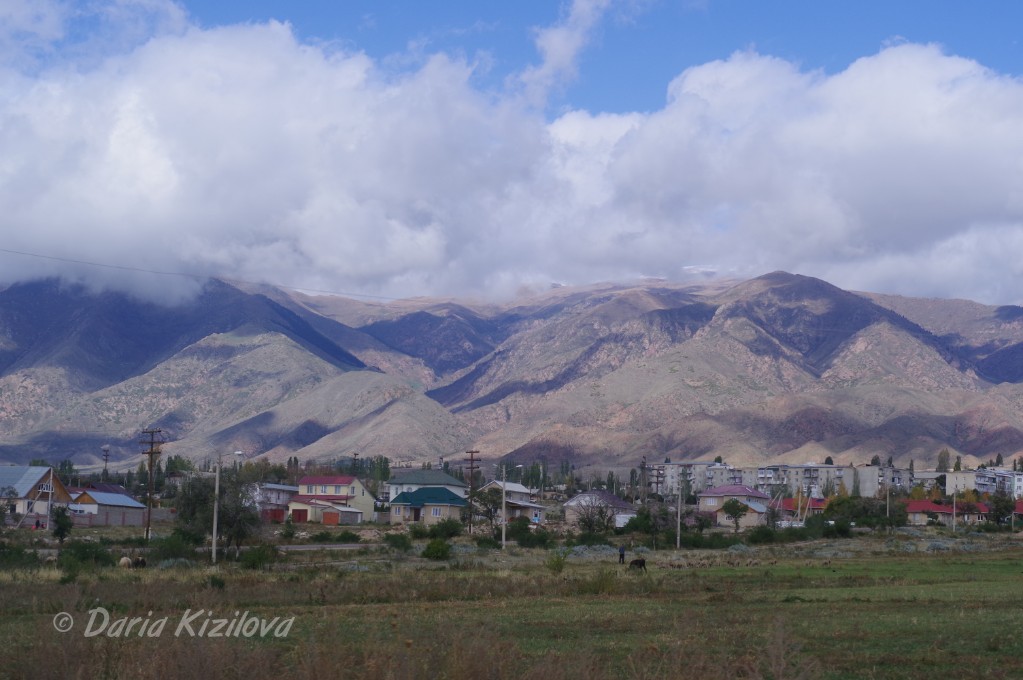 How long does it take to travel to Kyrgyzstan?
Hard to tell. The country is so diverse that many come again and again to explore it. But on average, tourists spend about 3 weeks here for the first time.
Tourism in Kyrgyzstan has been developing especially active over the past two years. Previously, the country was not so popular among Europeans. Many did not even know about it.
However, gradually more and more people want to look at the states ending in "Stan" (Stan countries as they are often called Europeans and Americans).
Most of all, there are French, Germans, Swiss. Many come in their cars and even campervans. It's more convenient to travel around the country and spend the night right in wonderful mountain places where there are no guest houses, hostels, or campsites.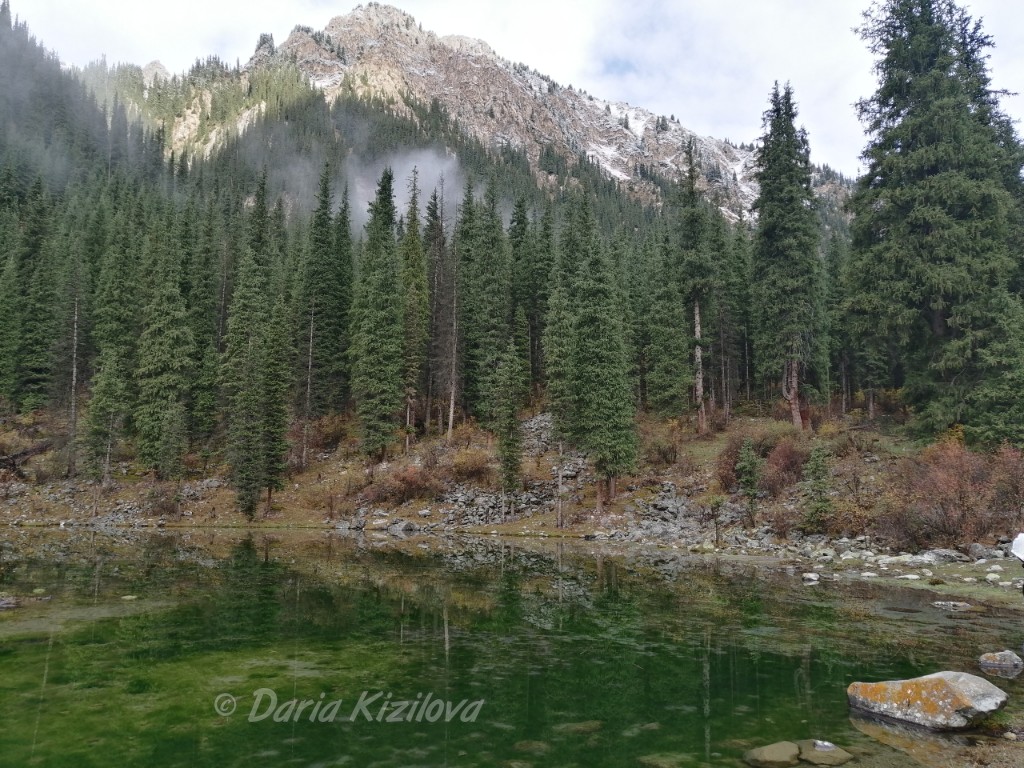 What to see in Kyrgyzstan in 1-2 weeks?
In short, I went along approximately the same route and highly recommend:
Center of Kyrgyzstan: Issyk-Kul Lake, Son-Kul Lake, Bishkek, Ala-Archa Park;
West: Lake Sary-Chelek;
East: Ala-Kul Lake, Tien Shan Mountains;
South: Sary-Mogol town, Chatyr-Kul lake.
Issyk-Kul Lake
This is the central largest lake in Kyrgyzstan. All tourists must go there. In the summer you can swim. This lake extends along the border of Kyrgyzstan and Kazakhstan for almost 16 thousand square kilometers, so there are enough places for swimming. From Bishkek about 2 hours drive.
Son-Kul Lake (at 3016m)
To stay at this lake in a yurt for the night, you first need to get to Kochkor. This is such a transshipment town about 3 hours drive from Bishkek. Here you will need to find a taxi or book a tour if you do not have your own car.
The road lies through harsh mountains and snowy passes. The last pass of 3200m is especially difficult – in snowy weather you have to push cars. At the end of September, the last yurts are already standing on the shore of the lake – soon local residents will go down to the city. The atmosphere around the lake is special, and the yurt is warm and cozy.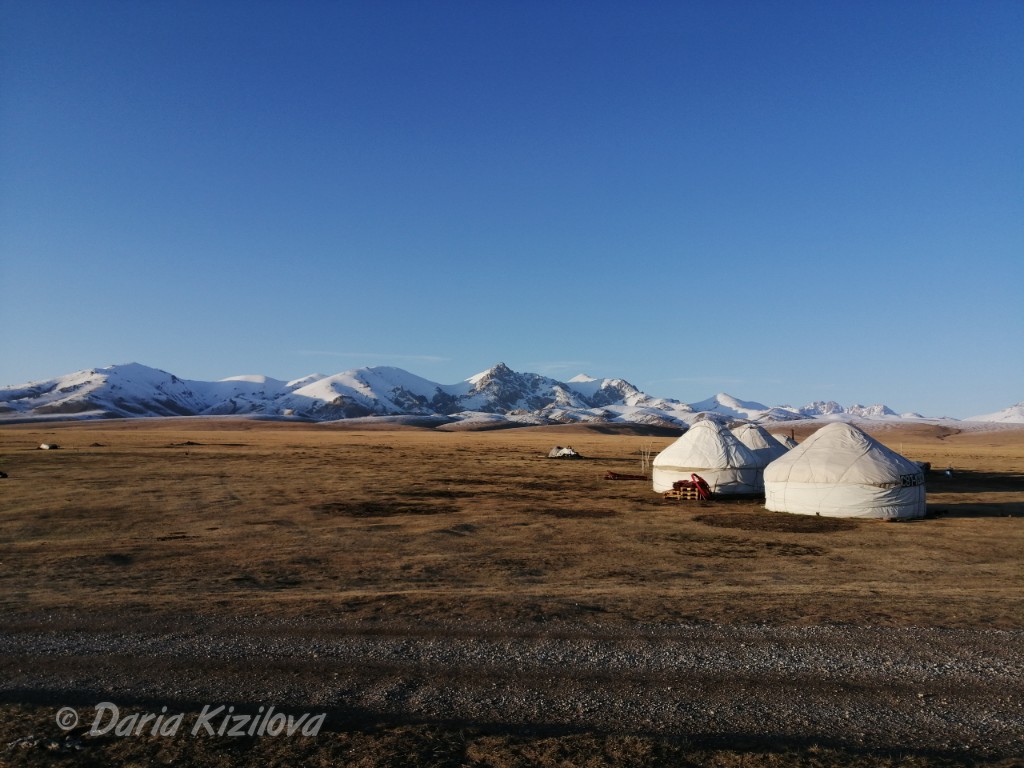 Bishkek
This is the capital of Kyrgyzstan. Outwardly a very small and simple city. The easiest way to get here is from Almaty (Kazakhstan) in just 4 hours.
In Bishkek, a very beautiful main street – Chuysky Prospekt – is truly presentable. A lot of monumental Soviet architecture and monuments.
Beautiful complex on Ala-Too Square with Manas Magnanimous. Many interesting monuments in Oak Park.
The mountains from Bishkek are not particularly visible, as in Almaty, they need to be reached by minibus through villages, horses, cows.
Osh Bazaar is a hectic place with a bunch of food and spices, tourists love it.
The bus fare in the city is only 8 som ($ 0.10). Taxis are in the range of 100-300 som ($ 1.5-4) depending on the distance.
Ala-Archa Natural Park
An interesting place near Bishkek. This is a large natural park, extending inland, where there are already very high mountains. There is little vegetation and quite windy.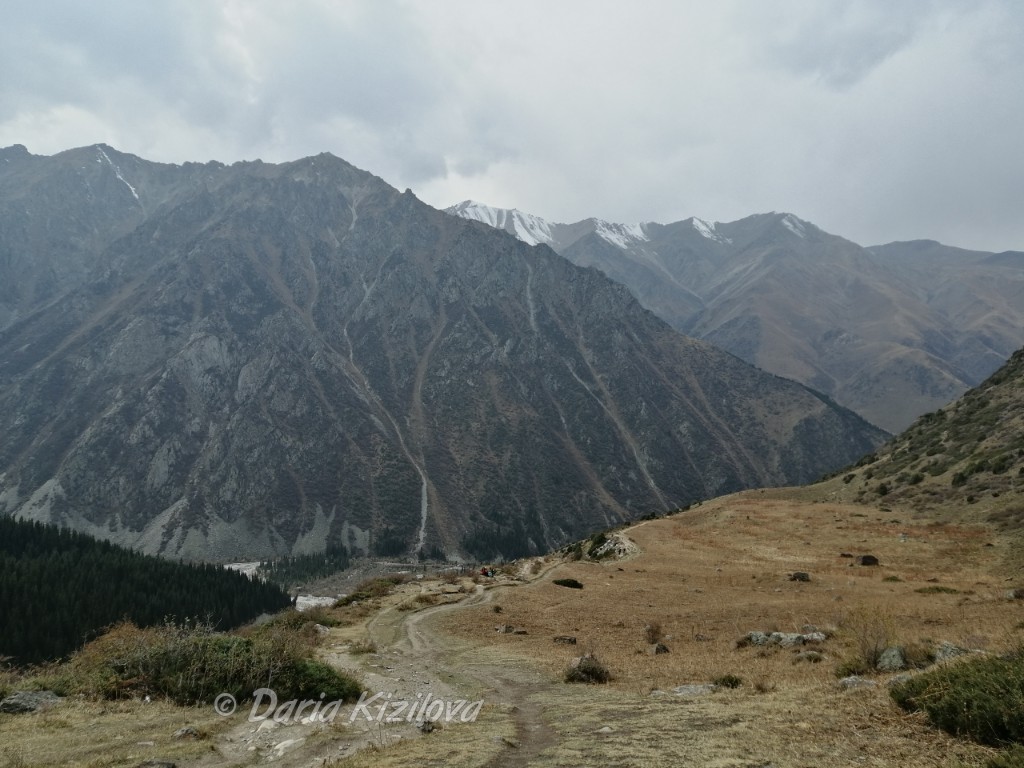 To get to the park by bus 265 from the city center (Young Guard Boulevard and Toktogul Street) for 40 som. In about 40-50 minutes, the bus reaches almost to the entrance to the park (Kashka-Suu stop).
Pedestrian pass to the park – 80 som. The park itself is so large that after entering another 11 km you need to go to the main base and start all the tracks (or take a taxi for 500 som).
The main route goes to the Racek hut at an altitude of 3300m. This is approximately 5 hours from the base camp (the beginning of the tracks). Halfway there is a beautiful waterfall and a huge stone called "Broken Heart". There you can make several stops.
Such a trip to the hut is best planned for the whole day from the early morning.
Lake Sary-Chelek
Another interesting lake! Such a different Kyrgyzstan. From the snowy Son-Kul, we set off for the reserve near Lake Sary-Chelek. This is the greenest region of the country. The path here is not long, and the road is very bad and takes more than seven hours from the southern city of Osh. (From Bishkek about 10 hours journey)
After a long journey, a rewarding view opens up. The water in the lake is turquoise, and around there are several more small lakes, between which there are mountains and horse trails.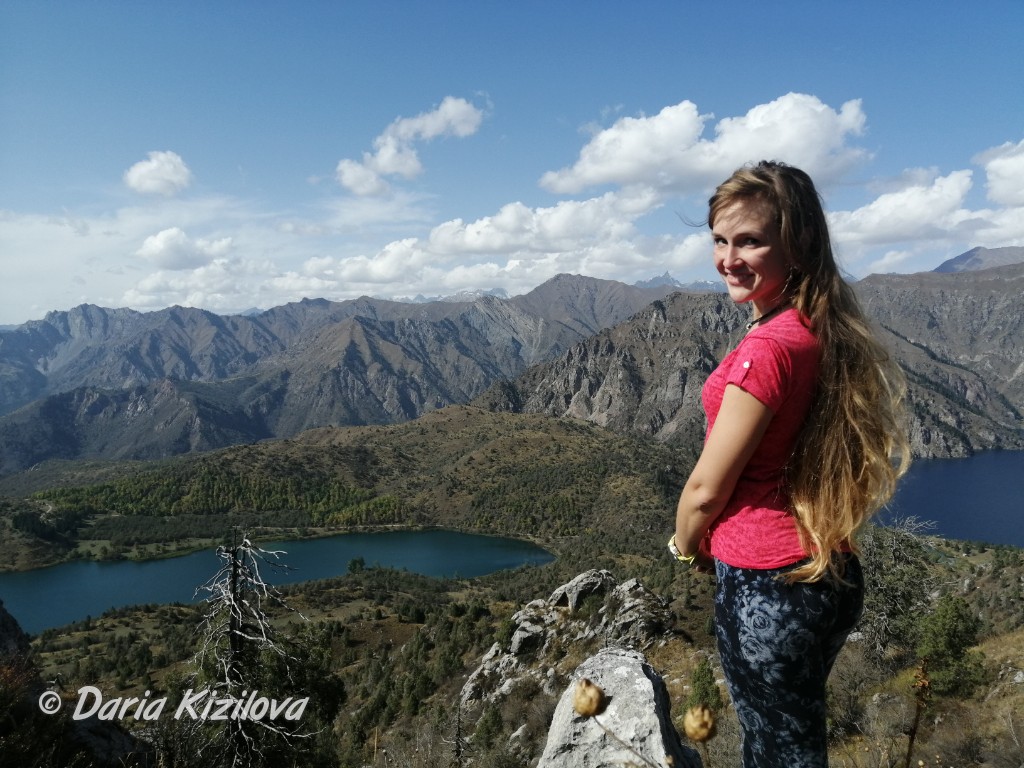 The tiny village of Arkit near the lake – you can stay here. People ride horses to the lake for walnuts. In September, Kyrgyzstan has a season, and you can pick nuts for the whole winter. Rosehips are also harvested, sheep, cows, horses, and donkeys are raised.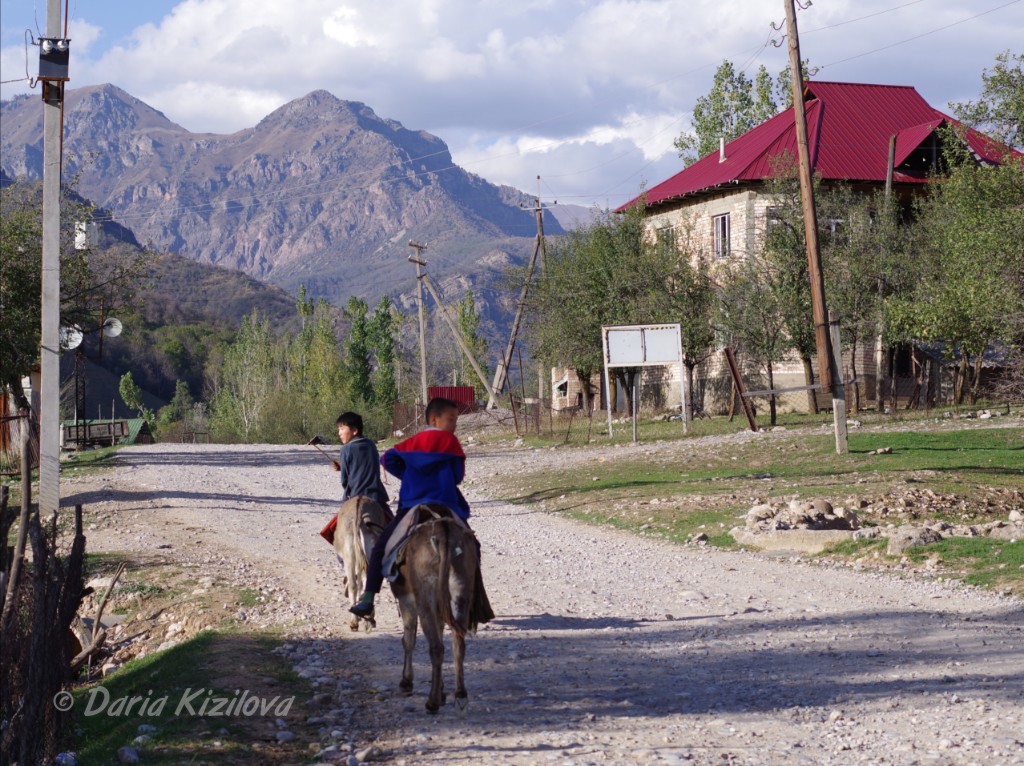 Ala-Kul Lake
It is located at an altitude of 3560m and the road to it. To get to the lake and back you need a 3-day journey through the Tien Shan Mountains (in eastern Kyrgyzstan) with stops in huts.
But you can just go up to the lake and go down in a day, do not go further along the mountains. It's pretty cool there – around 0 degrees. During the ascent, snow is everywhere, and during the descent, towards the evening it is already melting.
The campaign itself begins from the village of Karakol (6 hours before it by minibus from Bishkek).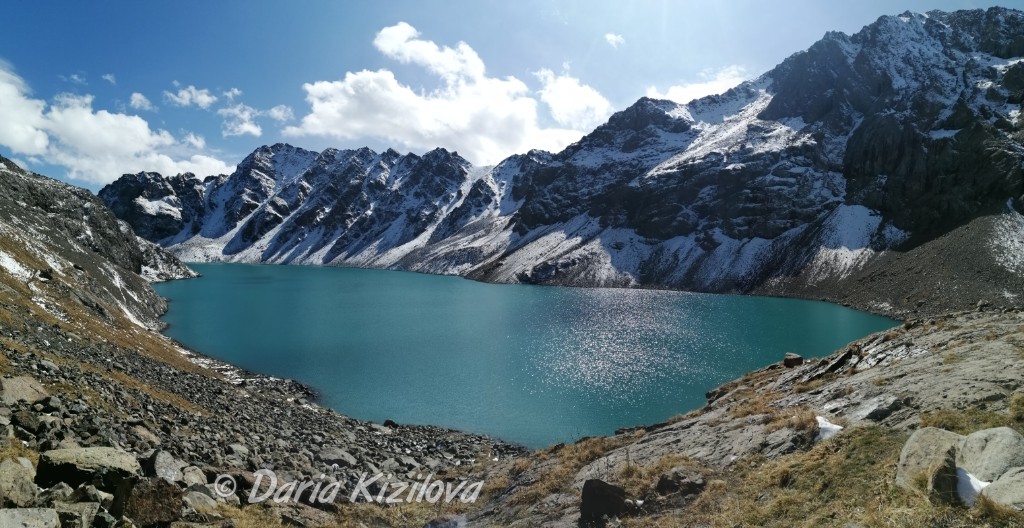 Tien Shan
These are the Heavenly Mountains, they consist of several ranges, the largest Küngei-Ala-Too (Solar Mountains) on the border with Kazakhstan and Teskey-Ala-Too (Misty Mountains) on the south side of Lake Issyk-Kul (this is the largest lake in Kyrgyzstan).
Ala-Kul is also located in Teskey-Ala-Too.
Sary-Mogul
This village is located at an altitude of 3600m almost at the very border with Tajikistan. The famous Pamir Highway passes through from Dushanbe to Osh (or vice versa). A minibus runs from Osh to Sary-Mogul once a day, in the afternoon. The journey takes 4 hours.
The easiest way to get to Osh is by plane from Bishkek (just about an hour) or by minibus (from 9 to 12 hours). There is nothing special to do in Osh itself, but visiting Sary-Mogul is very interesting, even if there are no further plans to cross the border with Tajikistan.
Here is near Lenin Peak (7134m) and to climb it you also need to make several stops and hikes for acclimatization. Therefore, Sary-Mogul is a very tourist destination.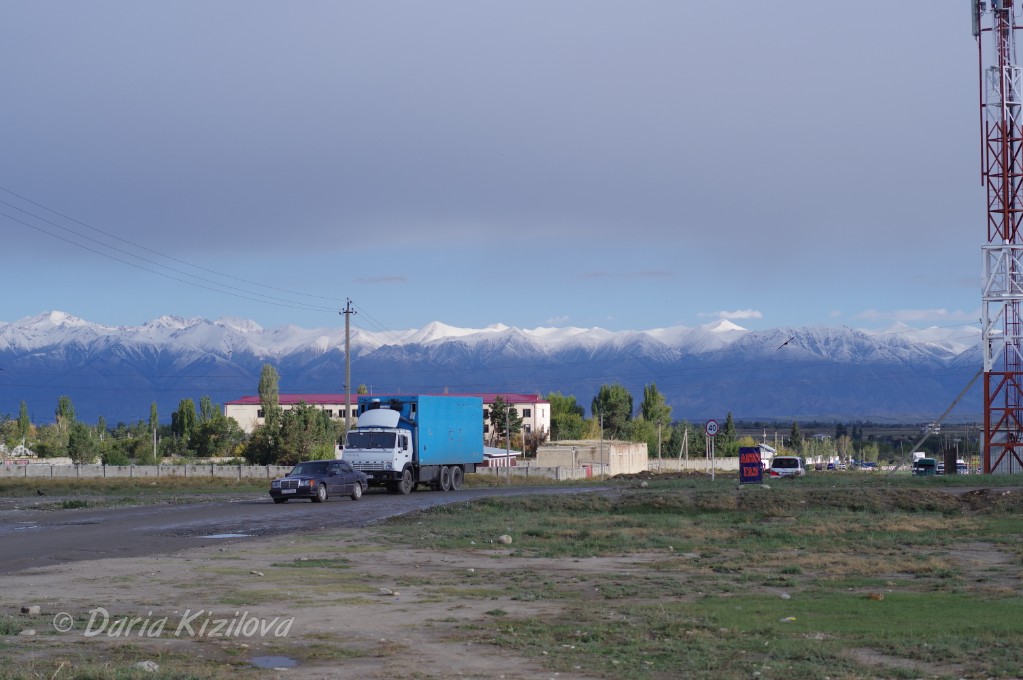 Chatyr-Kul Lake
Another interesting mountain destination in Kyrgyzstan is lakes and hiking near the border with China. Here is this amazing lake hidden in the mountains at an altitude of 3500m, which can be reached on a bad road for a very long time. Unfortunately, I have not yet been able to explore this path, but hopefully next time!