For those also enjoy exploring the underwater world, the most attractive and extensive coral area is the Coral Triangle in Southeast Asia. These travel ideas just come by themselves. I just googled "the most beautiful snorkeling spots" and found this pearl. Islands of Raja Ampat was a quite unfamiliar place, which means even more exciting to go to.
Raja Ampat is one of the greenest Islands that I have ever seen. The central island Waigeo is made of dense jungles, mostly along the road where they look like huge green walls. It seems that once you step inside – you will disappear forever.
How to get to the islands of Raja Ampat?
After a bit of research, I found out that the islands are located in the area of West Papua, the main area which borders on Papua New Guinea. It's hard to believe that Indonesia stretches so far, almost up to Australia.
Basically, you can reach the islands of Raja Ampat from anywhere in Indonesia –here, you'll find a well-established system of communication between the Islands. First, you need to arrive in Sorong as a port city and the capital of West Papua. There's a very tiny and bit dirty airport where nearly all flights go through Jakarta or Makassar. I flew Sriwijaya airlines (difficult spoken name of Indonesian airlines): pretty hilarious flight, a small, loose plane with broken seats.
If you come from outside of Indonesia, you will first arrive at Sorong or Jakarta.
You may also reach Papua New Guinea by boat. Not sure whether it is possible to reach by land and if there is a road between the towns through the jungle. Some people say that cannibals still live here. There's a boat going around the whole New Guinea island and connecting the cities of Papua and West Papua. It is much cheaper to sail by boat, although it is very long. You can fly between major cities by small planes.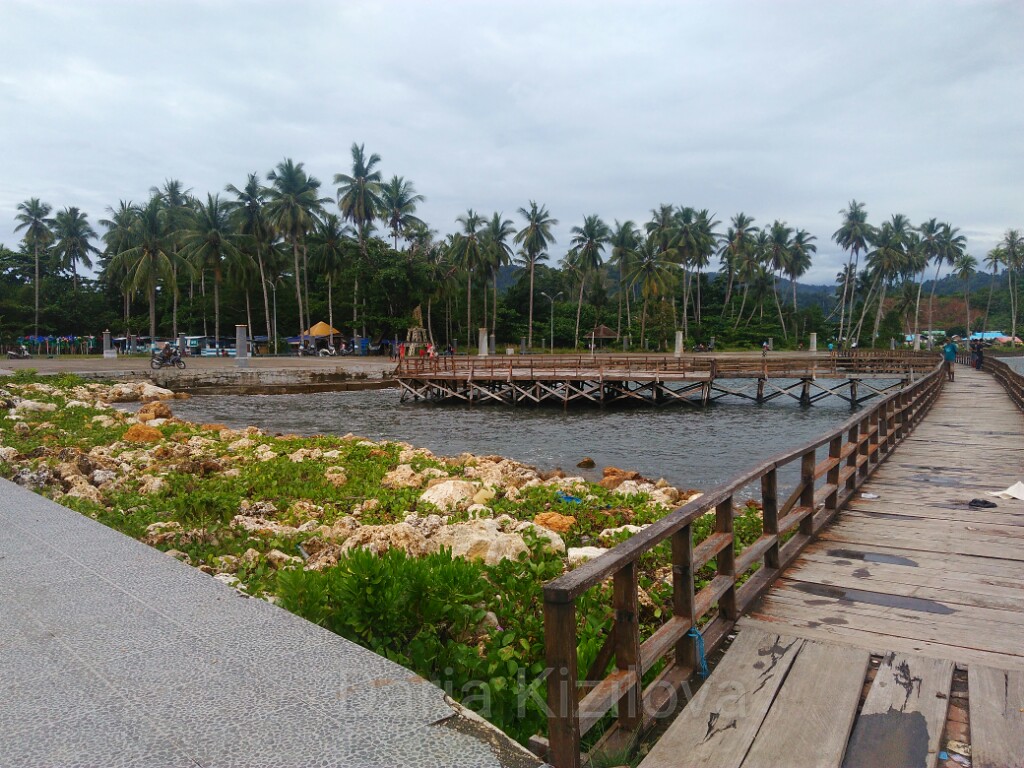 Life on the islands of Raja Ampat
After a visit to Sorong (better not stop there) the thorny path leads to the ferry going to the islands of Raja Ampat. It's only about an hour of sea travel.
At the pier, you're immediately asked to pay 1 million Indonesian rupiahs for visiting Islands (about 100 US dollars), because this is a protected area. Here's a surprise! I did not pay this price though not sure it's legal. There's a small hut where people collect payments. It is hard to notice. Basically, you can go through it.
In fact, if you do not leave the main island of Waigeo and don't go to other pulau (Islands) – Pulau Mansuar, as well as well-liked Pulau Wayag, you don't have to pay.
Waigeo hostel prices start at $25 per night. Probably there are some campsites cheaper, with a tent but there aren't many of them. Kakatua Hostel is a great place.
The cheapest accommodation can only be found at Waigeo. On small islands around, there are luxury hotels only, and you can only get there by private boat. It is almost impossible to do it on a tiny budget.
There were few people at the end of January, so the hostel guide and his friends entertained me and drove me around the island on a motorbike.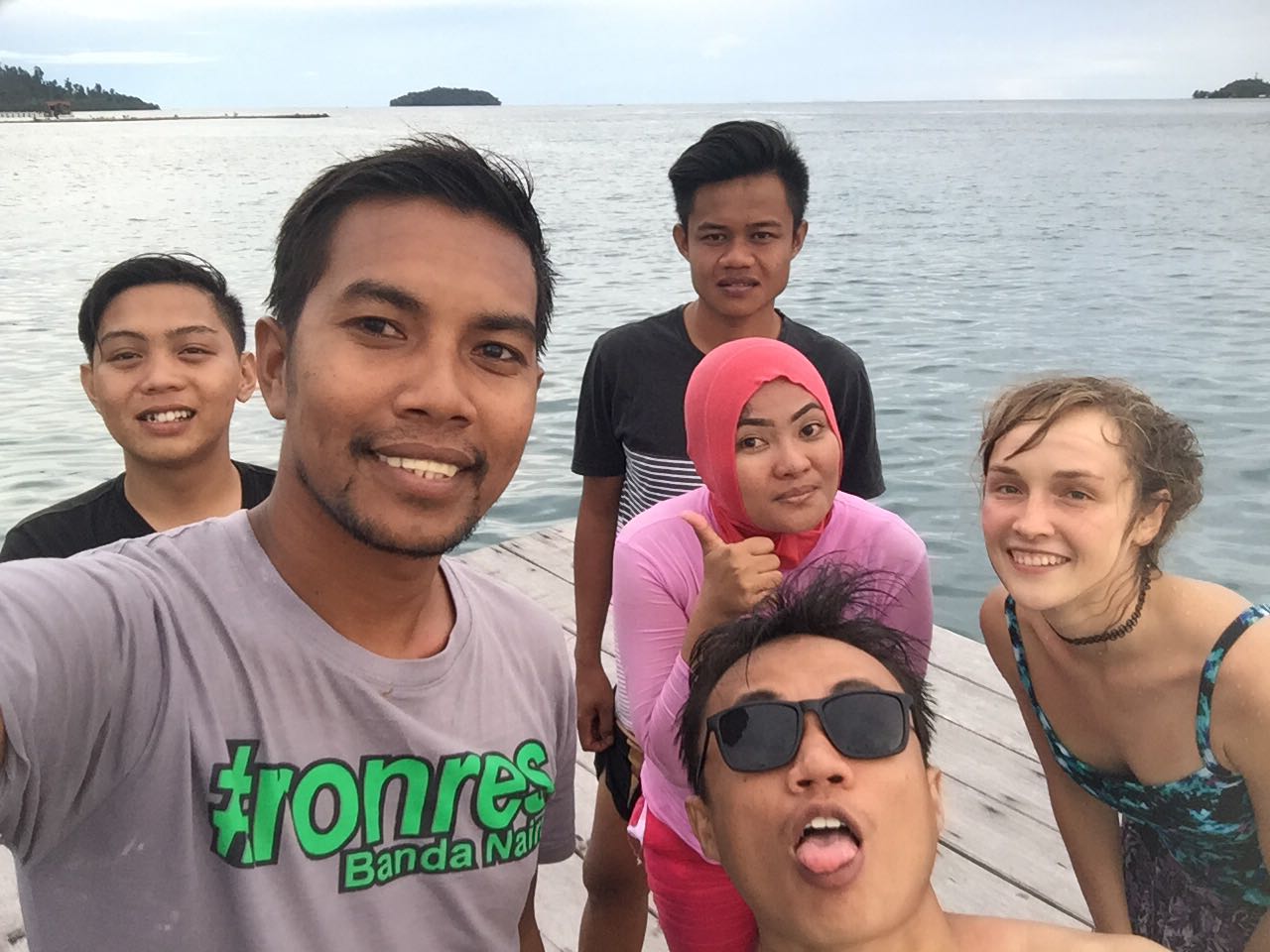 Waigeo Island Tours
Once we went very deep into the center of the island where tourists rarely go and came across a local village. Here is the poorest and simplest way of life: naked children, falling apart houses, fish and fruit as food.
The path lay to the azure lake in the jungle where you can jump from the trees. An interesting fact is that the locals are less attracted by the ocean and corals. As for me, I am really crazy about all this stuff. They see it every day: right from the pier, you can plunge into the beautiful underwater world. However, it is much more interesting for them to ride altogether deep into the island and hang out on the lake.
The next day I met another settlement, on the ocean shore. These are just a few houses where fishermen live. Europeans and Americans often take local houses under their protection. They rebuild them, equip them with everything. Finally, they get a hotel + diving center and do business. The money is used by many to help the local population keeping the ocean and its people safe and clean. (Indonesians need to be trained not to litter and protect the ocean).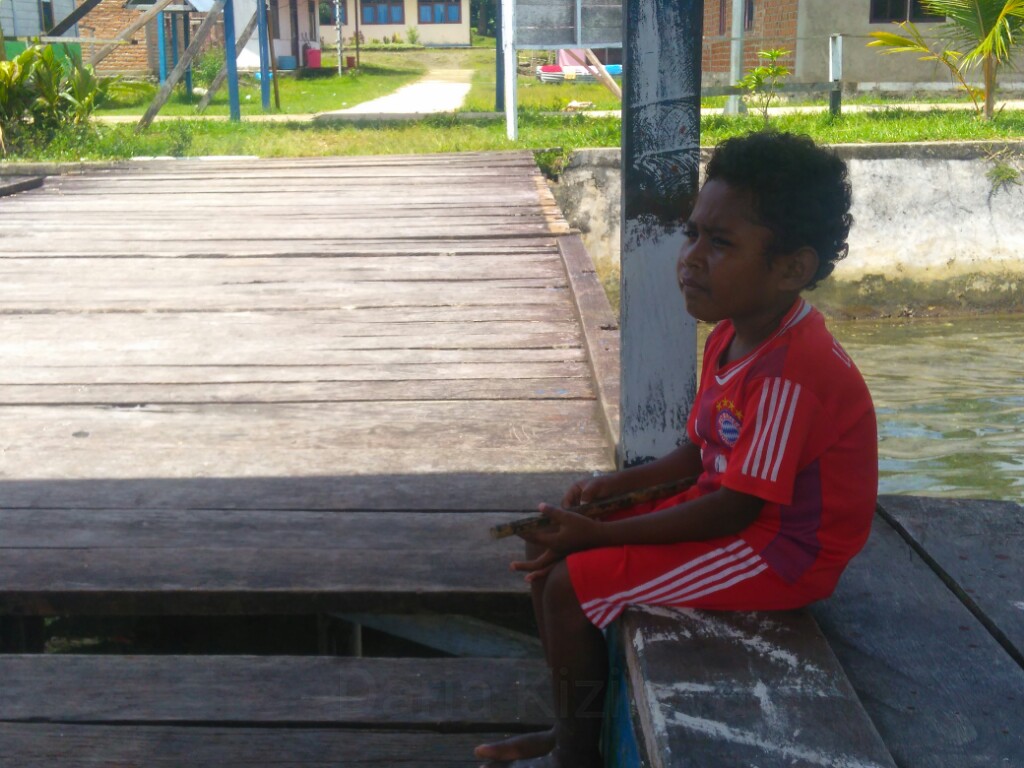 There is wildness everywhere on Raja Ampat islands, many places have not been studied at all, people do not often speak English. The most valuable here are coral reefs in the ocean and the limitless nature of the islands.