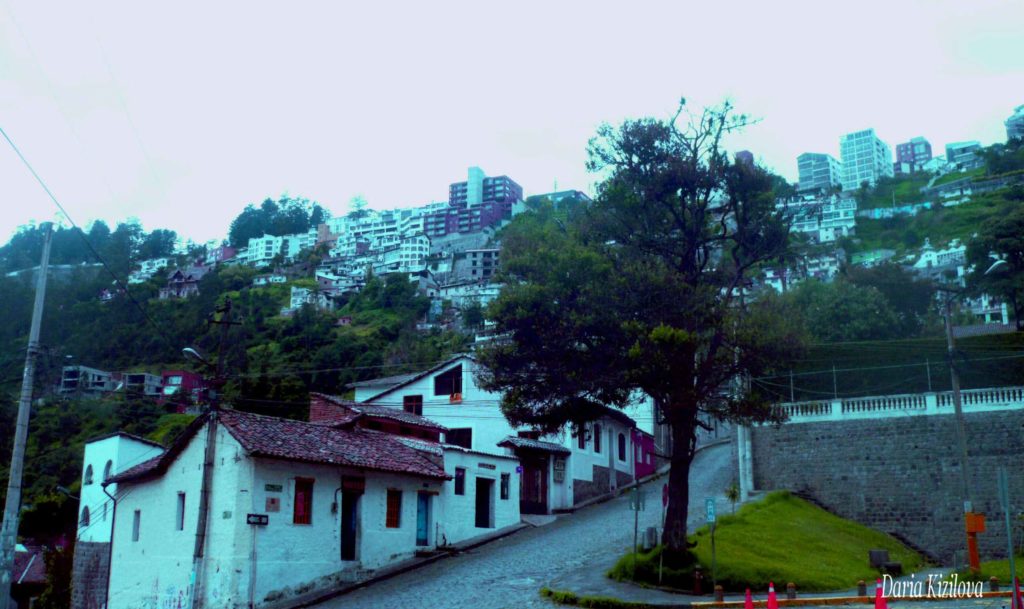 Quito – it is not one of the safest cities in the world. In the center of the city, to the south and in some regions of the north, even citizens are afraid to leave after 7 or 8 in the afternoon.
Center of Quito
In this part of the city, there is a lot of police during the day. But when the sun goes down the place becomes quite deserted and full of very strange people. Some people may be good but when they approach you (in addition the streets are very narrow) likewise comes the desire to accelerate the pace.
North of Quito
In the north of the city, life is calmer. However, if you come to the far north (city extends from the south to the north) – it is possible to find yourself in areas where there is no public lighting, and in the corners of the buildings wandering, poor and lonely vendors are hiding.
South of Quito
The south is well known for its insecurity. The South zone occupies more than half of Quito. It is very diverse and has more population. Actually, there are separate areas. The farther south – you have to be more careful and go faster.
7 ways to maintain vigilance and live safely:
1) Dress like everyone else (girls do not wear short skirts and blouses);
2) Use the bag that can be hung over your shoulder and keep it in front (especially difficult to maintain on public transport);
3) Check that all zip is closed, and things do not look out of the bag;
4) Do not carry a phone, camera and other valuables to suspicious places or with many people;
5) Walk fast (especially at night);
6) Always observe the environment on all sides to watch who approaches you and react in time;
7) Avoid the lonely streets or pass them quickly (almost running);
8) Try not to talk to people who behave suspiciously even if they are friendly;
9) Be always aware and react instantly if something or someone suddenly enters the private space;
10) Do not take the taxi on the street at night in deserted and lonely areas.
After reading this article, it seems that everything is so terrible. But, in fact, Quito is not among the most dangerous cities in the world. That it's only Honduras, Venezuela and Mexico. But you have to always be careful in the big capitals of Latin America.