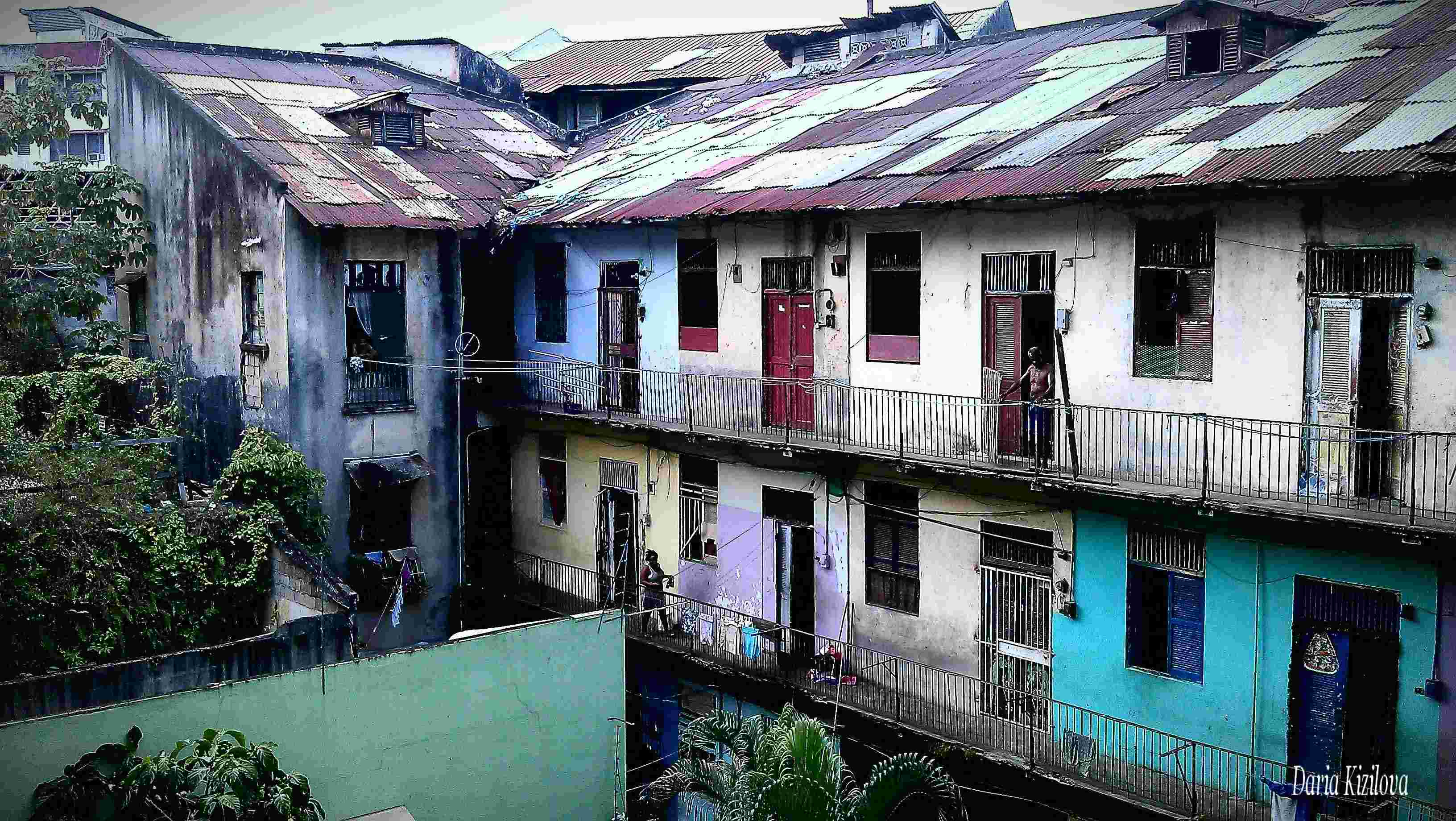 This small country located at the junction of two continents has very high importance in the economy of the countries of these continents. Panama controls the operation of the Panama Canal and participates in the destination of the ships that sail through it. It is a tax-free zone. Here you can buy cheap clothes and shoes. In addition, the prices of other foods and other things are very small.
Despite all the charm of a tax-free zone, Panama is a very poor developing country. Although in appearance it is similar to the capital of one of US cities: the skyscrapers, the crossings of multi-level roads, the modern apartments, a great variety of products, the high price of a taxi.
When you drive a little further north everything changes. Now it looks more like a normal country in Latin America with abundant water and humidity, wooden houses covered with banana leaves and barefoot children in the streets.
Most of the population of Panama is dark-skinned mulatos. The higher to Bocas del Toro and Costa Rica there are more people with fair skin. The islands are far from paradise compared to the archipelago which is located just south of Panama City, namely the islands on the southwest coast of the country.
Not far from the border with Costa Rica, the Panamanian mountains are located. Mountain sports are also developed (the highest point is Barú volcano 3475m). And from the top of it, you can see the Caribbean Sea and the Pacific Ocean.
Many areas of Panama are still little known and abandoned. But slowly, with the entry of the dollar, it has improved a lot and the tourism business is in development.