The best way to get acquainted with Chile is to take a ferry along the rugged coastline of Chilean Patagonia. In Chile, there is still no single trail across the country but they are going to build it in a few years. It's hard to do because, in the South of Chile, the mainland is transformed into a huge number of islets and bays. In order to get to Punta Arenas, in the South of Chile, you'll need to go back to Argentina at least once.
Actually, there is a lot of interesting routes from Chile to Argentina in Northern Patagonia, near the cities of Puerto Montt and Puerto Varas. There are many mountains and lakes, you can even walk across the border between the two countries.
Harsh but soulful South
My journey started in the southernmost major city in Chile – Punta Arenas. I got there from Ushuaia, Tierra del Fuego. This route takes about 6:00 first by bus, then by ferry. From Ushuaia to Punta Arenas there is a number of buses just in the morning.
In the city, there are not many things to do unless you plan to go to nearby islands and watch penguins or seals. But I liked the spirit of the city – it is located in the Bay of severe Pacific Ocean. Here is a very long coastline, many birds and almost no people. I also liked funny mushroom trees throughout the city.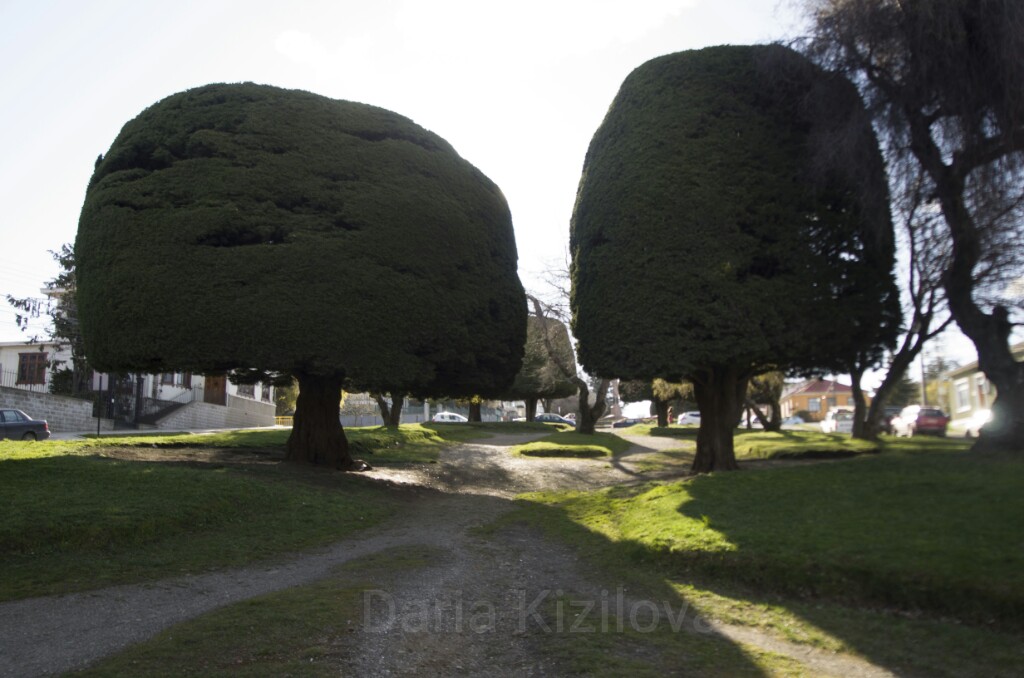 From Punta Arenas in 3 hours, you can get to Puerto Natales by bus. Here mostly come to resemble the famous Park Torres del Paine. This is the other side of the Perito Moreno glacier, which is located in Argentina. Indeed, this is basically the same region, divided between the two countries. If in Argentina the main interest is a huge glacier where you can climb to. Then in Chile, there are infinite expanses of Park trails where you can get lost with a tent for a few days.
A walk through the Park promises to be severe due to the constant wind on exposed slopes. To get to the proper places where you can see Torres (three nearby mountains are called "towers"), you will need the whole day.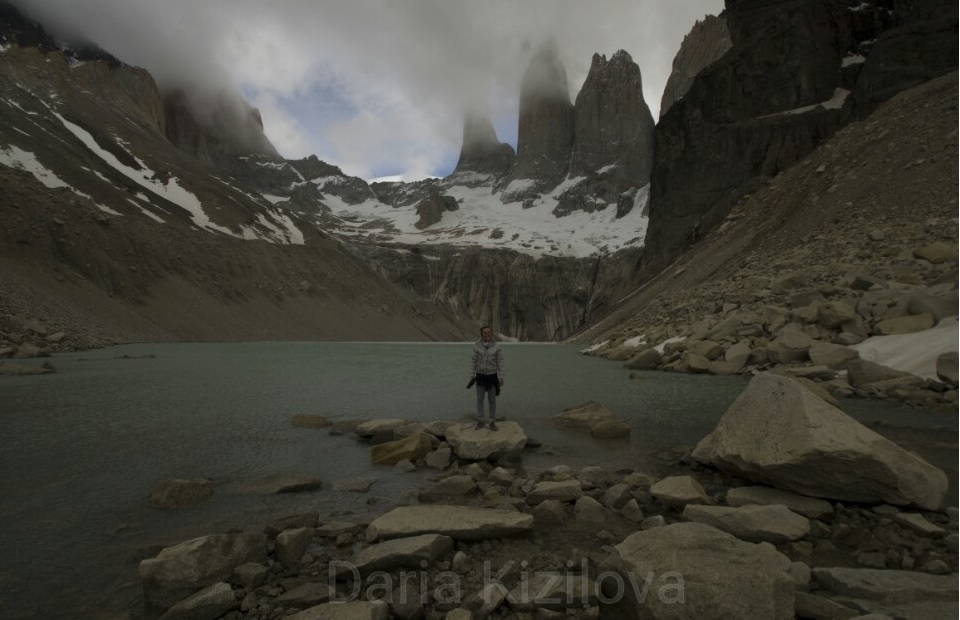 This hike is called La Base de Torres. To get to the entrance of the Park, you need to travel from the city for 2 hours. In addition, the entrance to the Park is charged is 21.000 Chilean pesos (a little more than $30).
During the first-hour hike, the road goes on a zigzag slope and constantly rises. When you reach the bridge over River Asencio mountains, you can relax in a mountain Refugio (refuge – Hostel) El Chileno where most travelers spend a night.
Then comes the fun part! You follow the path through the magical wet forest like in a fairy tale. Everything around is covered with huge trees and carpets of thick moss. You have a feeling that the forest literally breathes and lives its own life.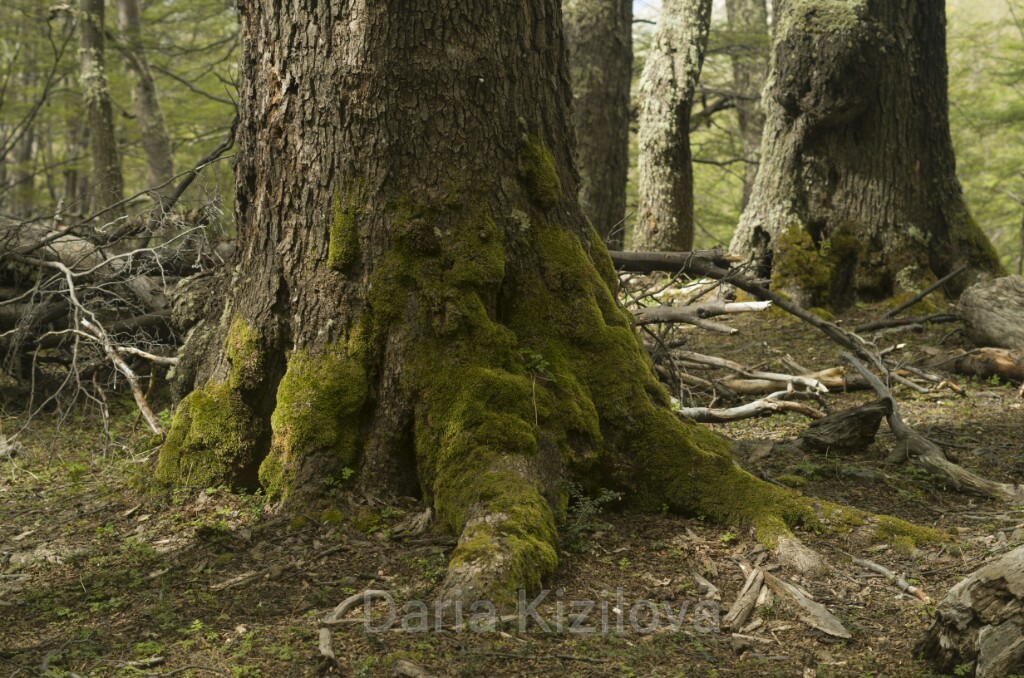 When the forest ends, you need to continue the trip on the slopes through snow and wind.
Half an hour later, the road leads to the Lake and three towers. Here you can relax before to go back. This hike is for one day. If you do not stop in Refugio in the forest, you can complete this hike in 6 hours or so.
They say, in Torres del Paine you can meet a big Puma but only at night. During the day they usually hide from tourists.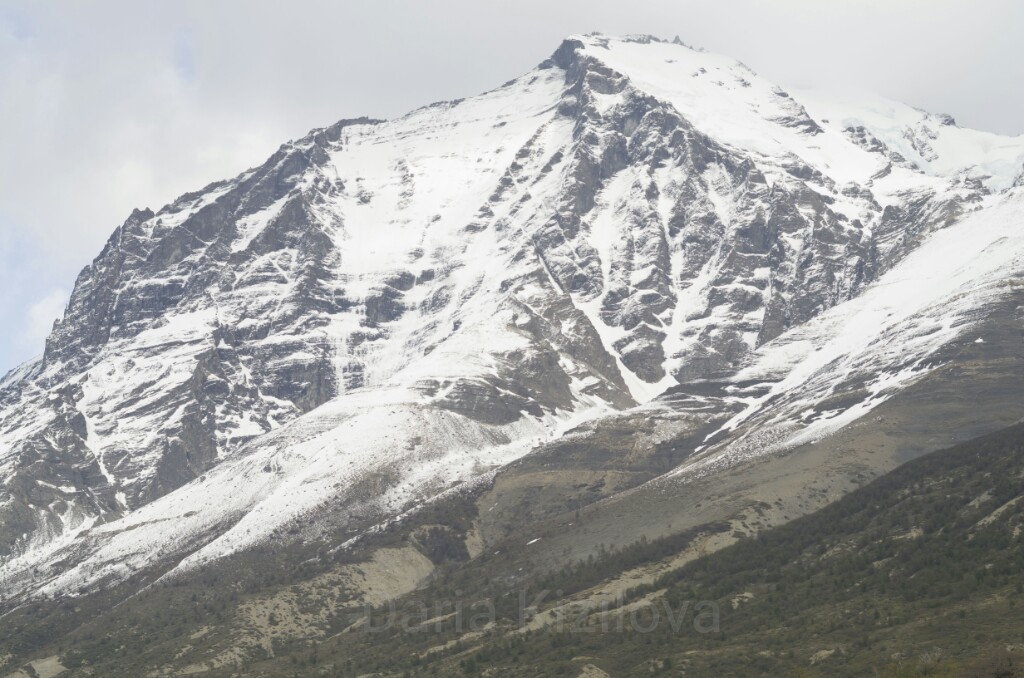 Puerto Natales is a very small town where there are 3 or 4 streets, 20 tourist shops, and one port. Here ends the way to Chilean Patagonia. You can either go to Argentina which is somewhere in 15 minutes by car (many locals go there for food because it is tastier and cheaper over there) or go a little farther north and go into a lonely village of Cerro Castillo.
After that, there is no road at all. There are a few tracks in neighboring villages but they have a dead end. The whole Chilean Patagonia is made of many islands, bays and lost cities from where there is no exit where only about 20 people live.
How do people travel between cities? From Puerto Natales to Puerto Montt there is a 3-day ferry collecting local fishermen and allowing them trading fish and going to big cities for food and things.
3 days in the Pacific Ocean
The journey by ferry Navimag from Puerto Natales to Puerto Montt is now $400 one way for tourists. For local fishermen, living in remote ports, it is completely free of charge. Together with locals and tourists, the ferry also carries food, cows, sheep, and many other things.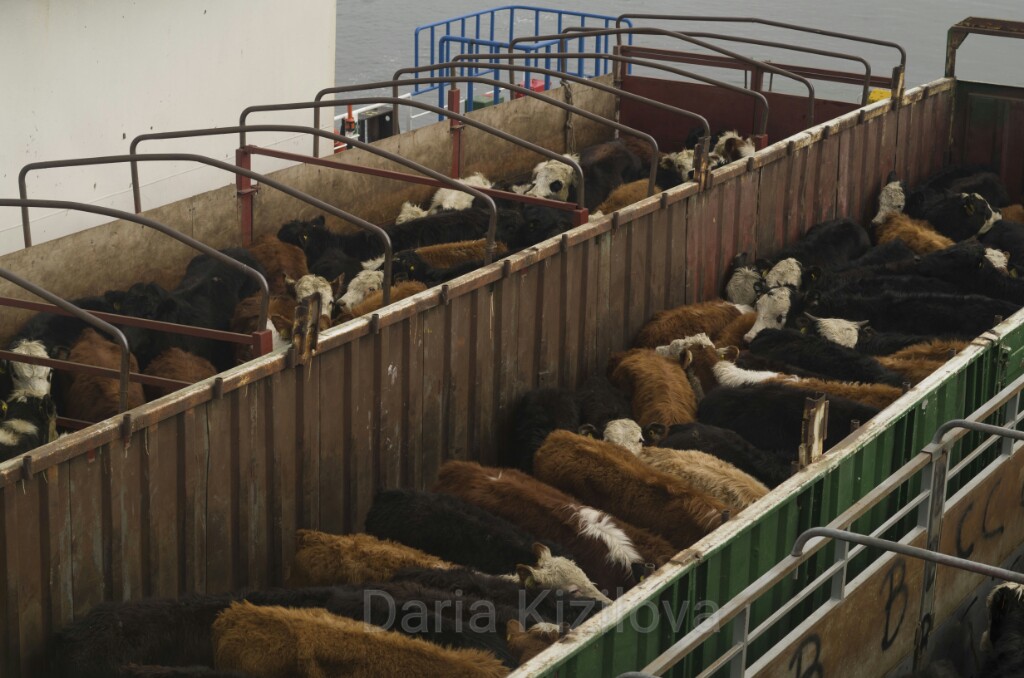 During the first two nights, the ferry stops in fishing villages where there are no lights, no traffic. It's hard to believe that there is someone living there. The sky is full of stars. The ferry stops for no more than 30 minutes. After that, it keeps moving.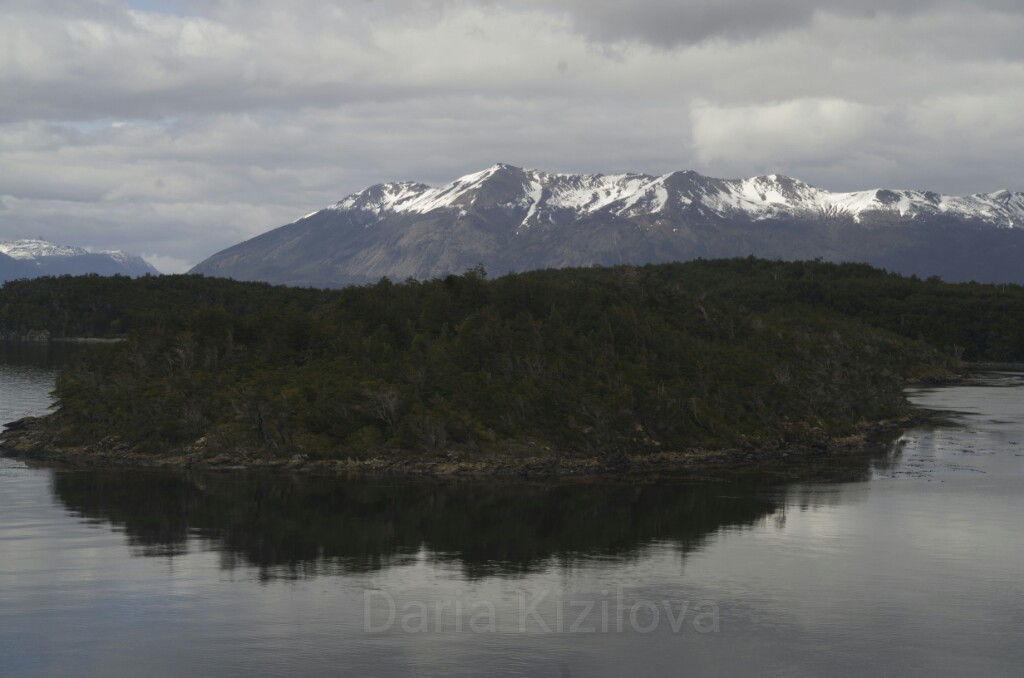 In the afternoon, we passed between millions of Islands of Chilean Patagonia. They are all tiny and green, sometimes there is such a narrow passage that it feels that the ferry is going to be stuck. Birds fly everywhere, and in mainland Chile, you can consider several volcanoes.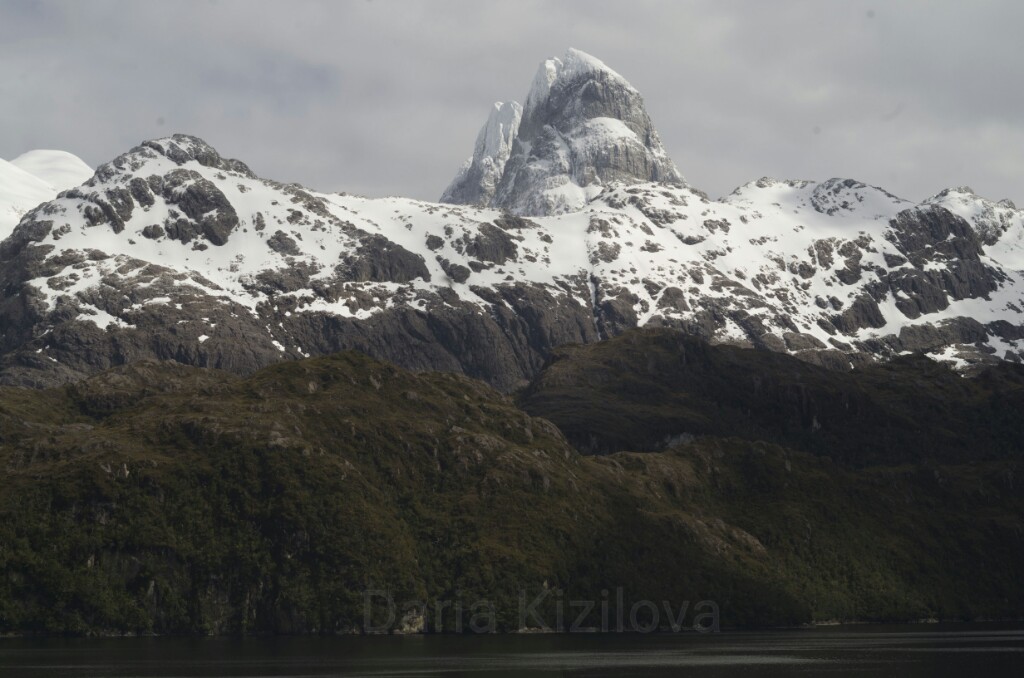 Only on the third day, the ferry swam into the open ocean and began pitching. Everyone quickly got sick, and the ship set about to shake. Most people hid in their beds. After some time, the mood improved. During the trip, I was able to meet interesting people.
A girl from Australia who crossed South America from north to south and is now going home. An elderly couple from South Africa – they have traveled almost the whole world on ferries and ships. A lonely German who took pictures of us. He was strange and frightening but then we learned that he had completely artificial hands since he lost them during a police assignment. It is absolutely not noticeable, in addition, he controls the artificial fingers due to the muscles of the forearm. People from different continents and their stories gathered on the ferry. During these three days, we lived and communicated only between us.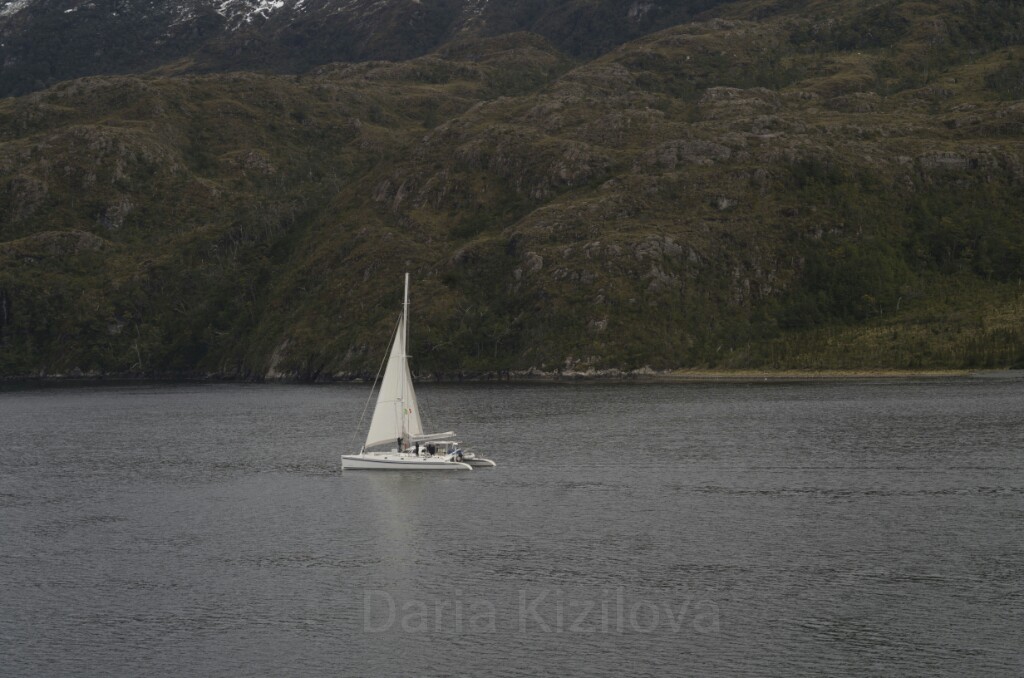 On the second day of the trip, the passengers got bored without physical activity, and we organized yoga and fitness right on the deck of the ship, entertaining the captain.
I also managed to get into the captain's cabin and to get familiar with all control devices, maps as well as to the captain.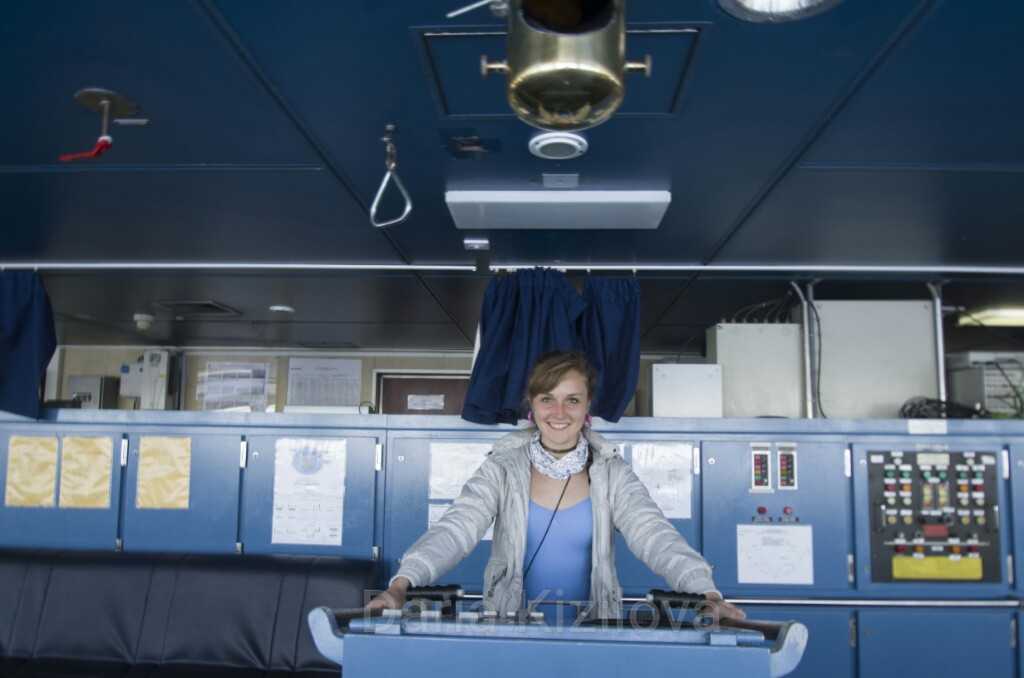 In the morning of the fourth day, the ferry arrived in Puerto Montt where finally it stopped. From there, you can easily reach the capital of Santiago as well as beautiful Valparaiso.
This colorful port and the capital of one of the Chilean regions got into my memory as a place with a lot of street art and good weather.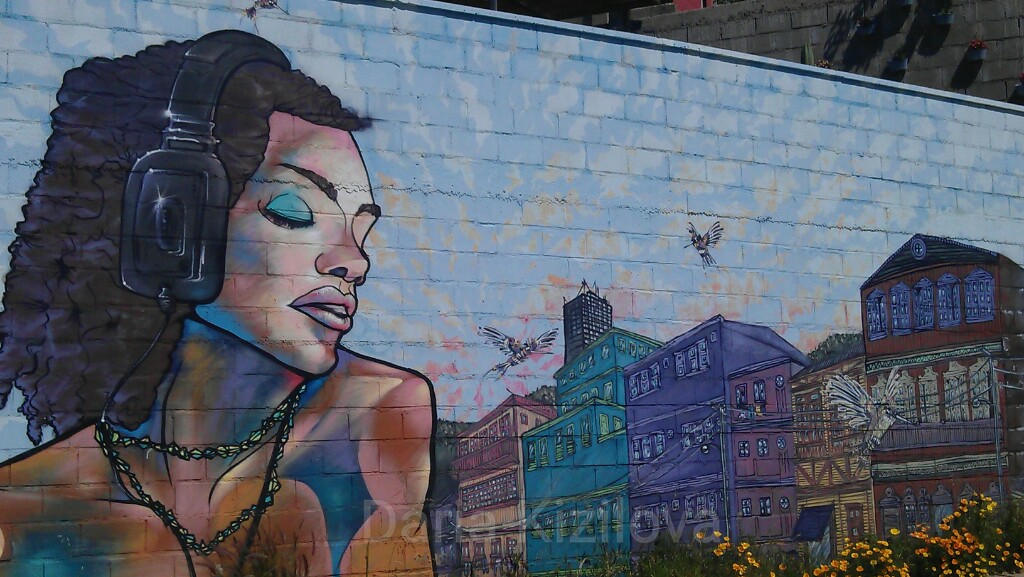 Is it cheap to get to Chile
Depending on the time of year, you can find cheap flights from Europe and North America. For example, it is possible to come from Barcelona or Lisbon, or from Toronto for $500.
From the opposite side of the world (New Zealand, Australia, Polynesia) to fly to Chile would cost around 700 US dollars.
You have the option to travel on an industrial ship, for a small fee/work if you agree with the crew. I heard that some people do that.
If not directly but through other countries in South America, most likely the first would be Buenos Aires or Rio de Janeiro/Sao Paulo (if you fly over Atlantic). Then you can take a bus directly to Santiago – Cata Internacional  (it costs 2200-2600 pesos).
From Bogotá to Santiago there are some cheap buses like Cruz del Sur, but they take about 10 days which is a very long way along the coast of Latin America.
All routes go to Santiago – you can easily hitchhike here on the ferry or bus along the entire length of Chile.
What is the cost of living in Chile
If you stop in Chile for less than a month, you can find many options for Couchsurfing. This is the easiest way. In big cities, you will not have problems (Santiago, Viña del Mar/Valparaíso, Arica, Antofagasta, Puerto Montt, Punta Arenas). Here, they love hosting some visitors from Europe, enjoy sharing their traditions, food, and talks.
The Chileans are very happy people, they're easy to get along with everyone. I stopped with a young couple from Santiago who taught me to cook local dishes (for example, lentejas – lentil soup).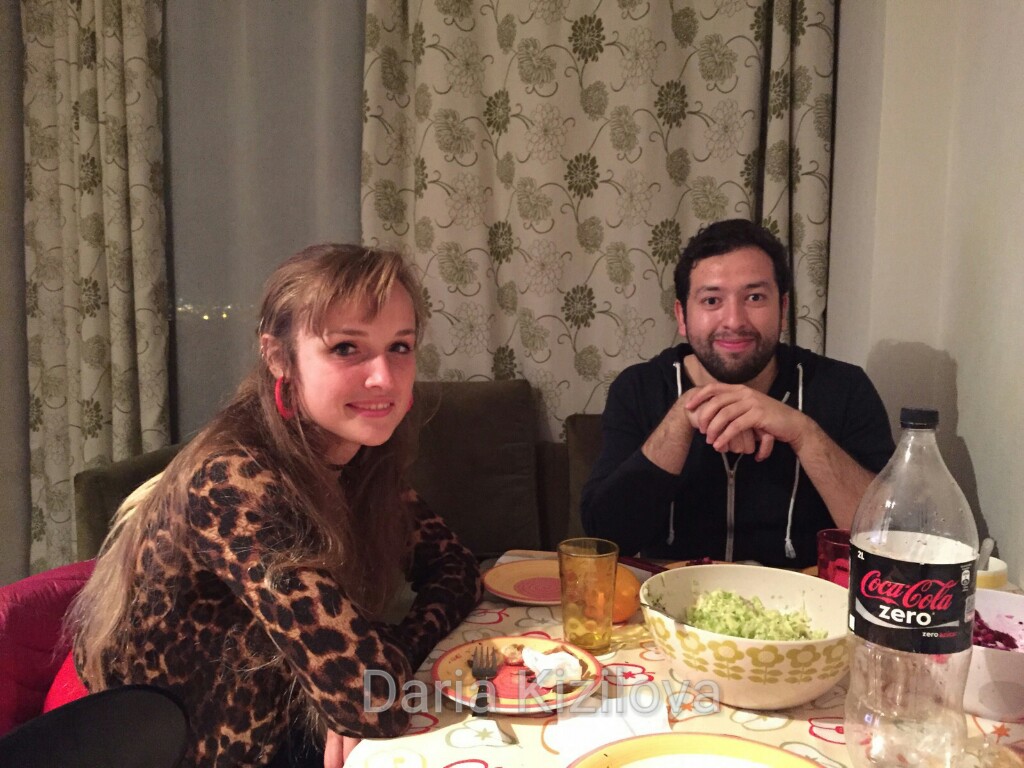 Islands Of Chile
There are a few islands within the territory of Chile that are still somewhat distant from the Mainland:
Easter Island is one of the most beloved Chilean destinations, although it is very expensive. One way ticket costs at least $ 350, and the flight takes almost 6 hours. In spirit, Easter Island is not Chilean or even Latin American. This is the most authentic Polynesia! Here there's the spirit of Maori people from New Zealand and the Marquesas Islands who they call brothers. Music, traditions, climate, flowers – these are the doors to great Polynesia, to the islands of Tahiti, Samoa, Cook Islands, Tonga, and further to New Zealand.
From Easter Island, you can only fly in two directions – back to the Mainland or towards Tahiti. The way to any of these places is several thousand kilometers.
The Islanders don't like Chile, they believe that Chileans pull their money and uniqueness. But Easter Island is a major part of the budget for Chile. Before the first aircraft flew into Easter Island from Chile (it was in the year 1951), everything was different there. There was no such addiction to alcohol and cigarettes, people lived due to primitive fishing. They grew vegetables and bred horses, supported cultural traditions. The island now has a total of 39 families, and they all know each other.
Right now Rapanui is overpopulated. They don't let anyone from overseas settle on the island.
I can talk about Rapa Nui for hours because I really got used to the island and got used to the local way of life. It is hard to believe how people can live on a tiny island less than 200 square km and never get out of it.
On this trip, I completely missed the Chilean north, the Atacama desert, and huge telescopes. But this is for the next time!