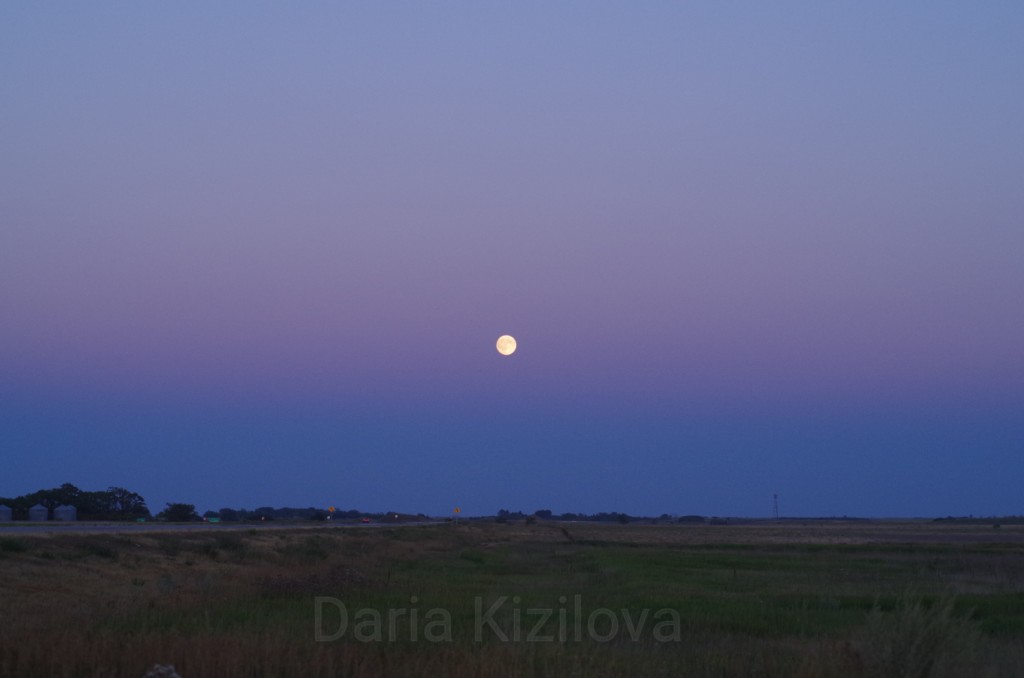 It is not enough time to visit Canada, even if you come here for a few months each year. The country has such a vast territory and a striking variety!
Most of the tourists who come to explore the backpackers' Canada devote time to the eastern shore – Toronto, Quebec, Nova Scotia, as well as the magnificent mountainous and wild Canadian West. Basically, everyone flies from Toronto to Vancouver (British Colombia).
Few people are interested in the flat part of Canada (this is the main part of it): Manitoba, Saskatchewan. Rare ones go explore the Far North – the Canadian Arctic archipelago where most of the local indigenous population of Canada lives.
From what I heard during my journey, indigenous Indians were forcibly evicted to the North for the development of these lands. Since then, they live there together with white bears 🙂
Canada occupies almost half of the North American continent. Most of its area is not populated. Literally, Canada is just forests, lakes and rivers. The provinces of Ontario, Quebec and particularly Manitoba are the main Lake regions of the country.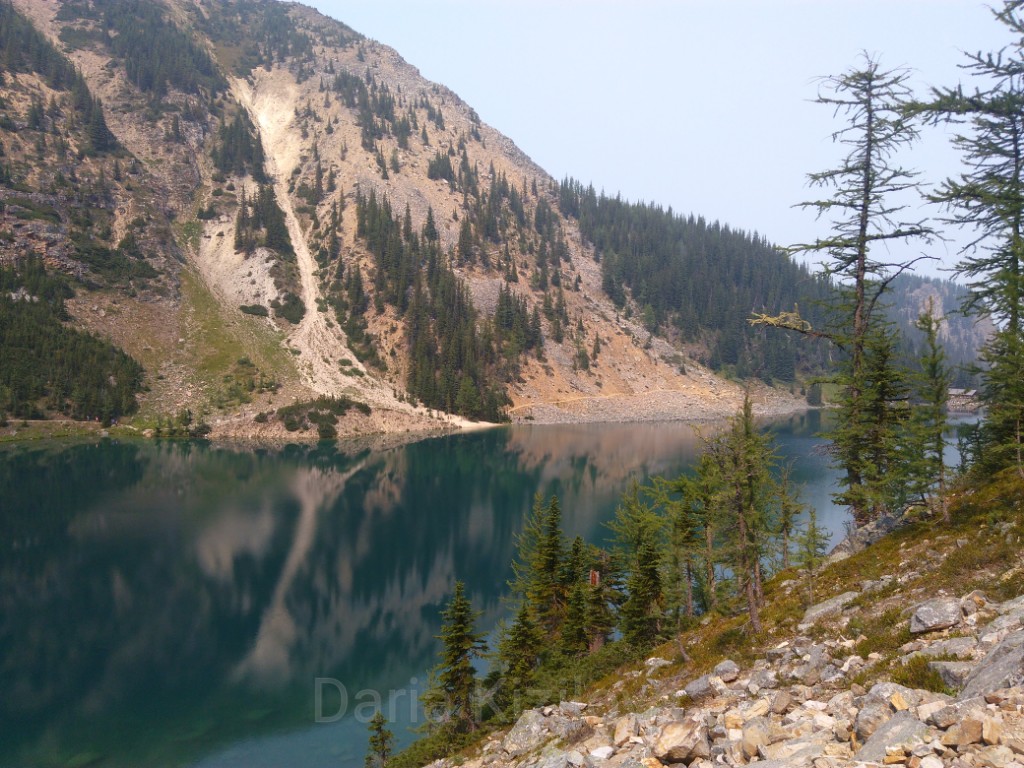 Nunavut is the largest province in Northern Canada that takes the Canadian Arctic archipelago. This area deserves a separate trip.
How to travel to Canada?
Of course, the easiest thing is to rent a car with a couple of friends. But if not, there are other ways:
Hitchhiking – not the best option because of the huge distances. You can end up in the middle of nowhere for a really long time. In any case, hitchhiking is best to do in summer and to have a tent.
Bus: the most convenient option. Megabus goes exclusively between Ontario and Quebec. You can also get to New York, Baltimore, Washington, Philadelphia and other cities in the United States bordering with Canada. In other cases, if you want to go somewhere far away, you should take Canadian Greyhound. You can overcome any distance. For example, from Toronto to Vancouver the bus goes 4 days and costs $300!
Train: Canadian Railway Viarail is not the most reliable way to travel around the country. A train runs slowly always stopping when another train goes beside. The delay may result not only in a few hours but in almost the whole day!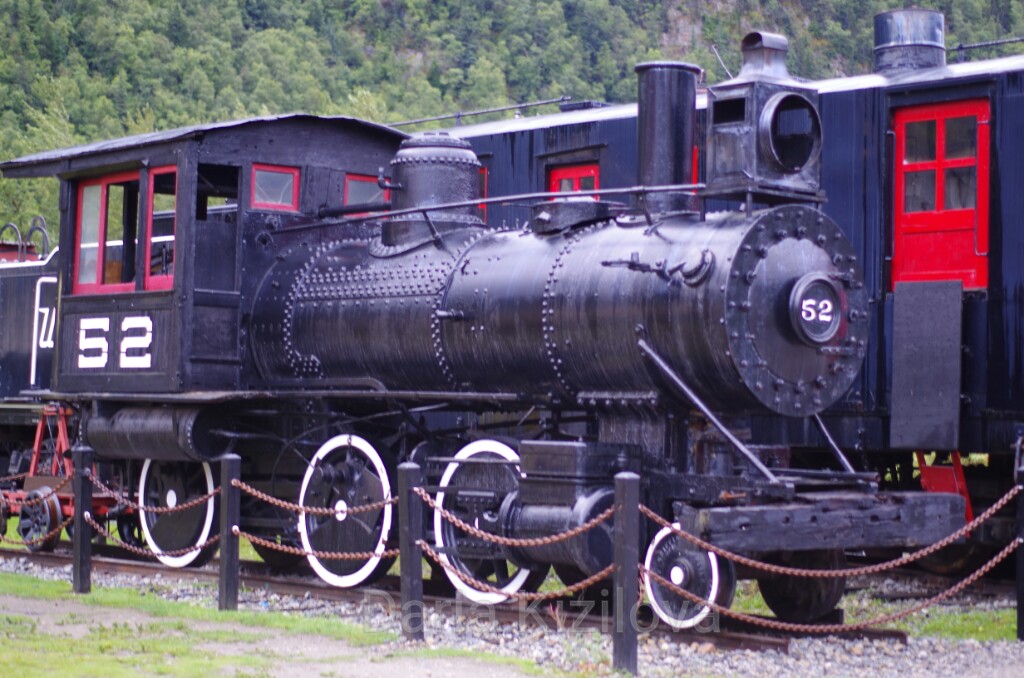 There is a special fully glazed train where you can take a trip through the mountains of British Columbia and sleep under the stars but it is expensive and costs several thousand dollars (https://www.rockymountaineer.com/).
I decided to try a regular train and bought a ticket from Toronto to Winnipeg by Via rail. As a result, instead of two days, I spent nearly three days on the train 🙂
If you like to visit really remote places in Canada, for example, Yellowknife (the capital of the Northwest Territories), the quickest way is to fly in. Greyhound does not cover the northern part of the country, so you need to seek out local bus lines.
List of major Canadian Airlines for the North:
There is also a famous tourist route between the Yukon and Alaska. From Whitehorse to Dawson City you can catch Husky Bus. And then you take another bus with a guided tour of the Top-of-the-World Highway and the Alaska Highway to Fairbanks – Alaska town, famous for Northern lights. The most remarkable lights can be observed, for example, at Chena hot springs. Even at night, you can dive into the source and watch the lights until your head is covered with icicles. You can read more in this article about the journey to Alaska.
Winnipeg
From Winnipeg (Manitoba) you can take a train to Churchill (a city on the banks of the Hudson Bay) for almost three days. And then go on a wild boat trip through Hudson's Bay right into the Canadian archipelago to explore the northern lands. Some desperate Canadians do just like that.
In general, I had an opinion that Canadians, especially in the central and northern regions, are very wild people who are used to cold and have an unusual sense of humor. One of their entertainments is to shoot in the woods.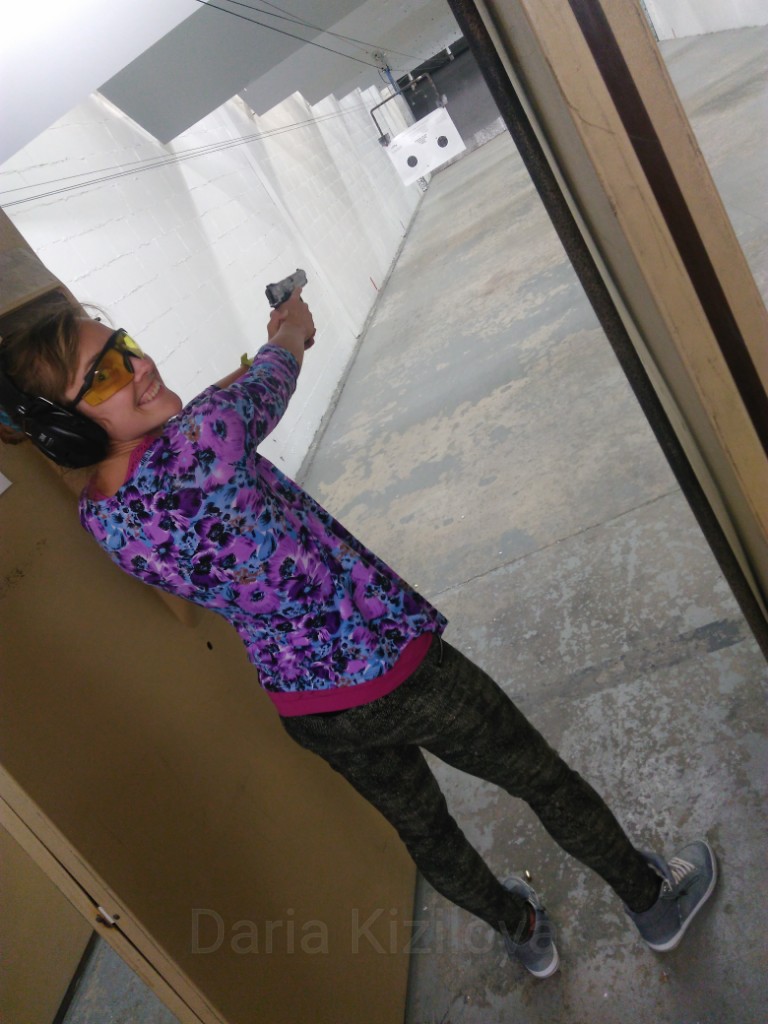 In Winnipeg, it is really wildly cold: in winter the temperature sometimes reaches -40 C! In the center of the city, between the buildings, special glass crossings were built, so that people would not go outside once more in order to move from one building to another when winter is especially harsh.
Winnipeg is home to Winnie the Pooh. Winnie from London Zoo (where the Winnie-the-Pooh got its name) was named in honor of this Canadian city. The city has a park with statues of the bear.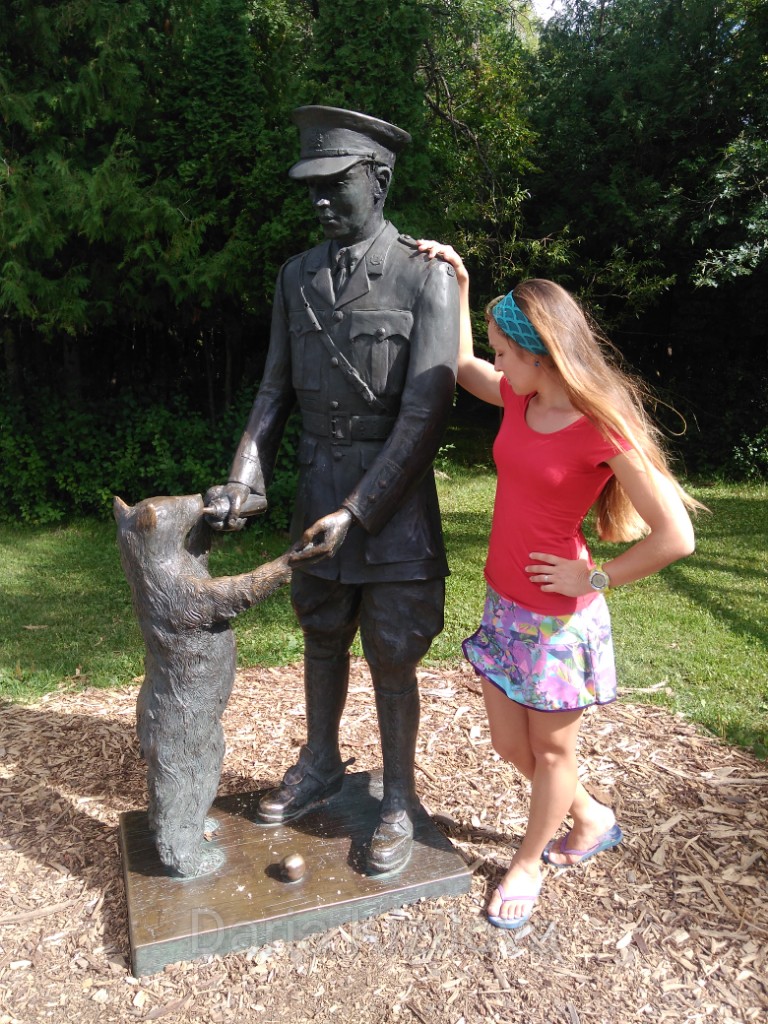 In Manitoba, it is necessary to go to Lake Winnipeg as the main place of entertainment for Canadians on holidays and weekends. Here even arrange Canadian sailing competitions within Canada Games.
It is also interesting to go to one of the natural parks. Of course, the parks of Manitoba cannot compete with the gorgeous views and the vast mountain ranges of British Columbia and Alberta, but they are also pleasant green reserves.
Saskatchewan
Saskatchewan is the central province where the main landscape is prairies. As it is all plane, there are magnificent sunsets – the sun sets over half the globe.
From Winnipeg to Regina (Saskatchewan) it takes 8 hours. Probably it was in Regina where I first felt insecure in Canada.
You can drive for several hours on the highway, and the landscape will not change at all! In fact, Saskatchewan, and in particular, some smaller cities (for example, Regina), are a very criminal state. Many Indians live here, they often shout on the streets, start a fight, and sometimes (rarely) even shoot. The fact is that the Indians can carry weapons without having special permission.
In general, probably more than half of Canadians in the central regions have weapons, as mentioned earlier, their favorite thing is to shoot.
In Regina, for example, one local Indian decided to cook his dinner and went out to shoot ducks in a park in the center of the city 🙂
If you head north to Saskatchewan through its capital, Saskatoon, the road through the prairies will eventually lead to magnificent forest reserves – Prince Albert National Park. However, it takes about 5 hours to go to this place. Saskatchewan borders the Northwest Territories, which occupy more than a million square kilometers in area and stands in third place among the largest Canadian provinces (after Nunavut and Quebec).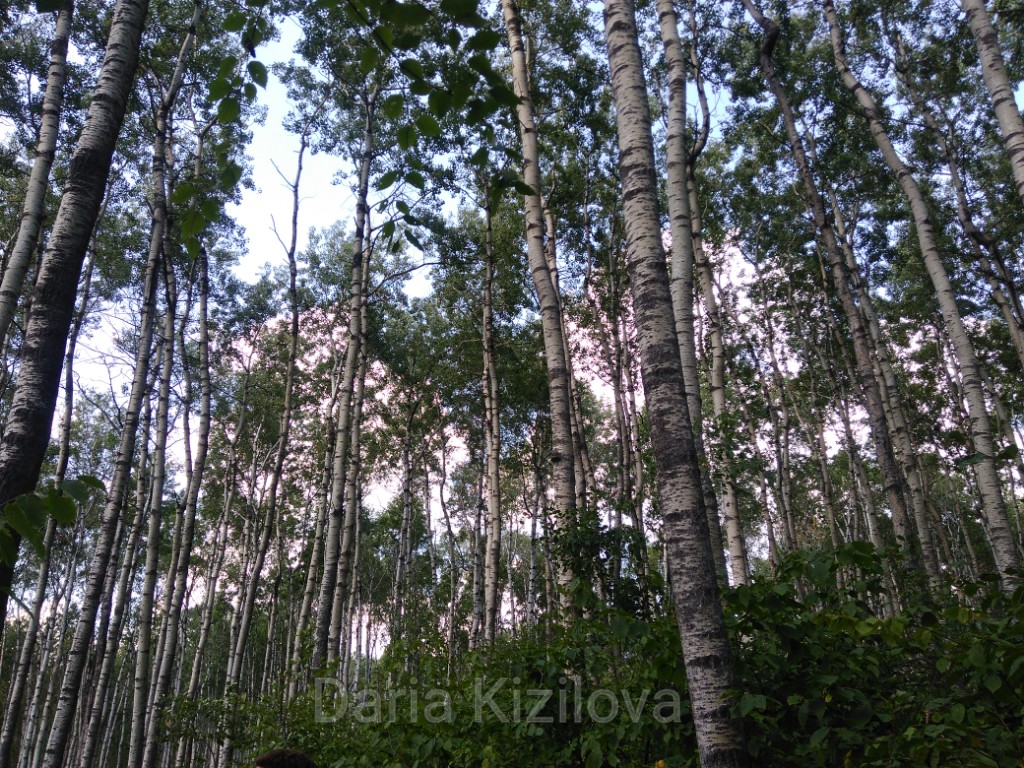 Alberta – gate to Canadian mountains
From Regina to Calgary, it takes 11 hours by bus. This city opens the gates to the most interesting part of Canada.
100% of tourists from all countries coming to Canada go to Banff and Jasper. These are two cities in Alberta, located close to the national parks with the same name.
In summer, the streets of Banff are hard to breakthrough, and it is very easy for volunteers or those who arrived on a work visa to find work in a hostel or cafe.
From Calgary to Banff, it takes about an hour and a half by car.
There are two main sightseeings in the National Park: Lake Louise and Lake Moraine.
However, the mountainous part of Canada deserves a separate article.
To get to know wilder and more deserted territories than prairies and the Canadian Rockies, you must definitely visit Yukon.