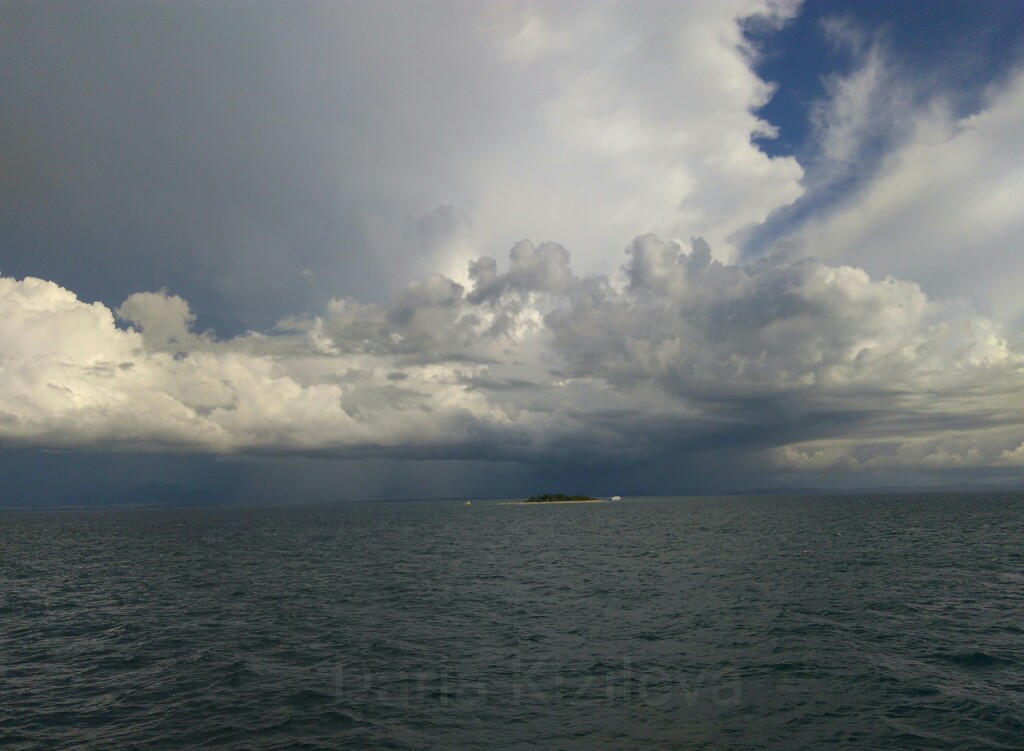 The islands of Fiji are located at the crossroads in the Pacific Ocean, as well as in the very center of the cultural fusion of Polynesia and Melanesia. This is my favorite topic! Exactly a year ago, I became interested in the islands of Oceania while living in Chile, on Easter Island, at that time. And a year later I was able to visit several of them!
The Republic of Fiji actually occupies a convenient location. There is a large airport where planes fly from smaller islands (for example, Tuvalu, Tonga, Nauru, Samoa) to Asia or the USA. Also, this country is a favorite holiday destination for New Zealanders and Australians.
Smiling Fijians
The indigenous people are broad-faced and large-nosed, slightly darker in color than the Polynesians. Most women have short curly hair. This is very characteristic of Fiji because in the island countries of the South Pacific women have long, even hair.
Men are big because they drink a lot of cava. Kava is a traditional drink of Tonga and Fiji. It is made from the root of a local plant and has a mild narcotic effect, soothes and relaxes. A drink is prepared from kava and is served in one large bowl at a round table, passed one by one to a neighbor. This could go on all night.
Kava drink looks like water mixed with earth and has no specific taste. But this is an ancient cultural tradition, so the Fijians love it.
It is said that because of kava, the locals of Fiji (and Tonga) become lazy and grow stout. If abused, it can lead to serious illnesses.
In Fiji, it is very important to loudly and joyfully greet everyone who you meet along the way. If this is not done, then the Fijians can be very offended. From all sides only heard Bula! (this means "Hello"). Anyone who comes up and says "Bula!" and you should shout "Bulaaa!" loudly and joyfully, even if you are not very happy to see him.
Interestingly, almost 40% of the population of the Republic of Fiji is Indians. In 1833, Great Britain abolished slavery and sent Indians to various colonies — Mauritius, Trinidad, Jamaica — for forced labor. About 3.5 million Indians were sent to Fiji. Here they settled down and built many Hindu temples, especially on the main island.
Here the descendants of Melanesians and Indians are very different. Indians are very efficient, as elsewhere, and are mainly engaged in trade, business. They are small, thin, fast and cunning. Melanesians are big, slow and imposing, like to sit and talk, do not worry about anything and always smile.
How many islands are there in Fiji?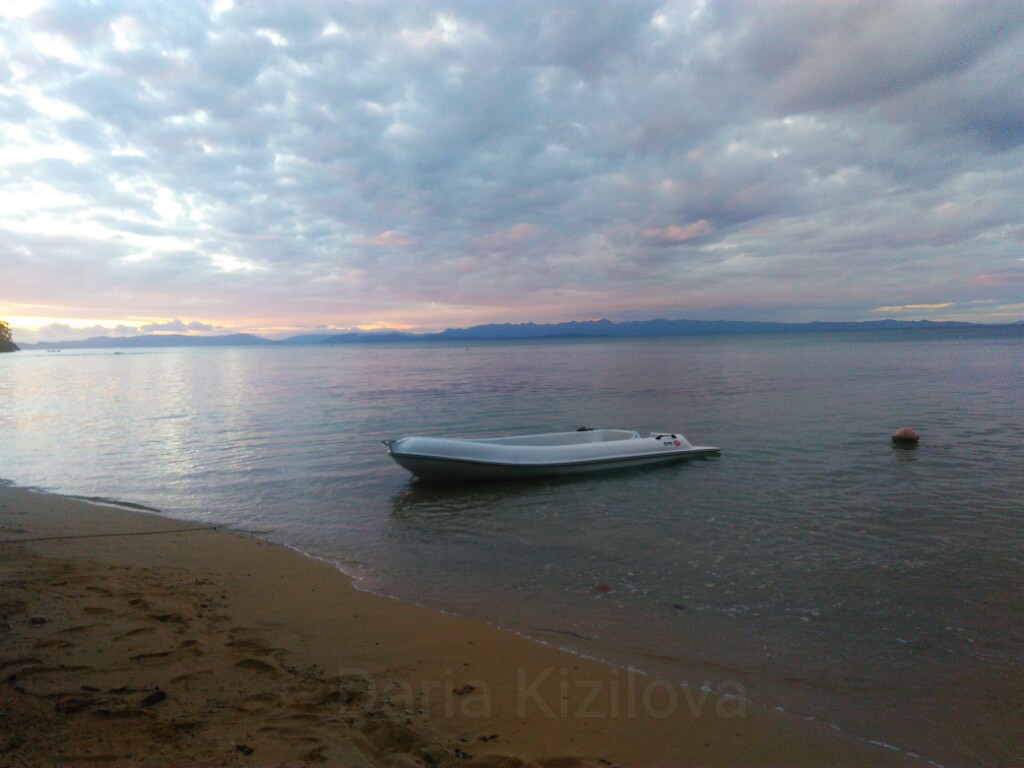 Fiji occupies 330 islands: the largest of them is the main island of Viti Levu with the capital Suva, the other large islands are Vanua Levu, Taveuni, Ovalau, as well as hotel island groups (only for tourists), Mamanuca and Yasawa, and there is also a distant group of Lau islands that is two days away by ferry.
Life on the main island is different from how people live on the small islands around Viti Levu. In order to experience the real culture, you need to immediately go to the island groups. The main island is filled with people of different nationalities, there are fewer wild, untouched places and purity left.
Nature there is quite beautiful, but it can not be compared with the lush greenery on Taveuni and the rich underwater world on the Yasawa Islands.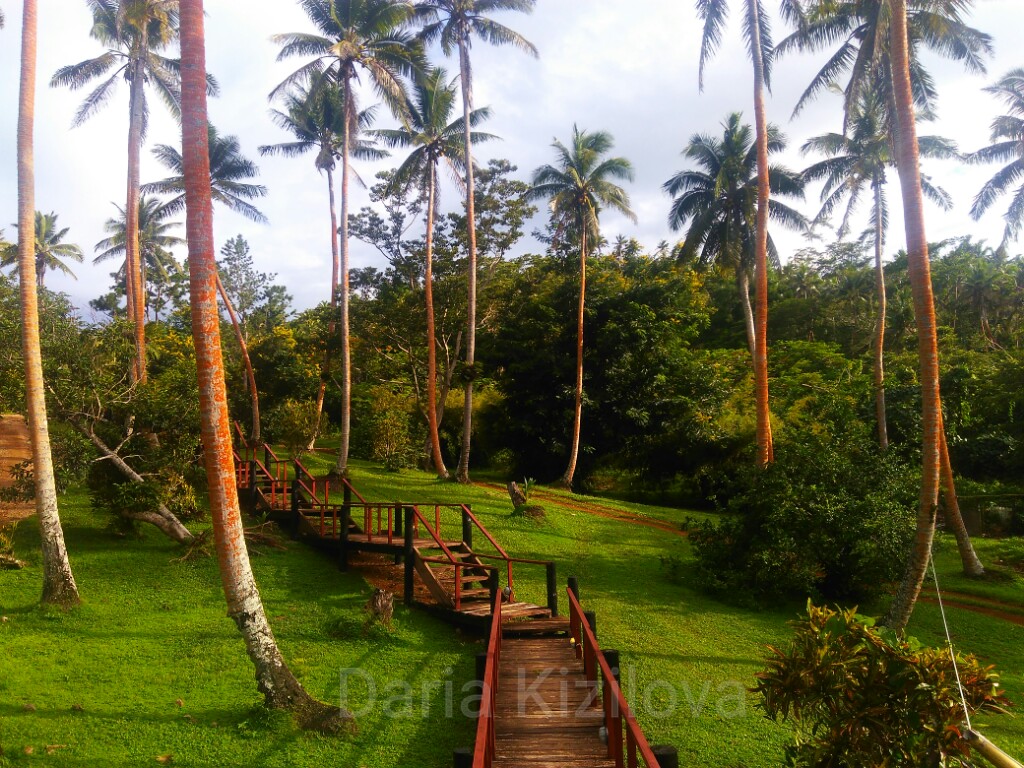 By the way, it is interesting that the island of Taveuni is located directly on the date change line. And although the whole republic of Fiji is 12 hours ahead of GMT. If you step over the dateline to Taveuni, you can immediately jump to yesterday, 24 hours ago.
Separately about cleanliness, people in Fiji are littering everywhere, they are used to throwing papers and bottles along the road. Of course, this is not so bad as in Asia but the beginning of the garbage countries has already been laid.
Where do cannibals live?
In fact, they do not live here. I read the last interview with the grandfather cannibal from Fiji from a newspaper dated 1963. There are rumors that people are somewhere in remote places, they are still eating people but it is unconfirmed. It seems to me that it is much more likely to meet a live cannibal somewhere in the jungles of New Guinea. There is so little studied that they still find new species of plants and animals.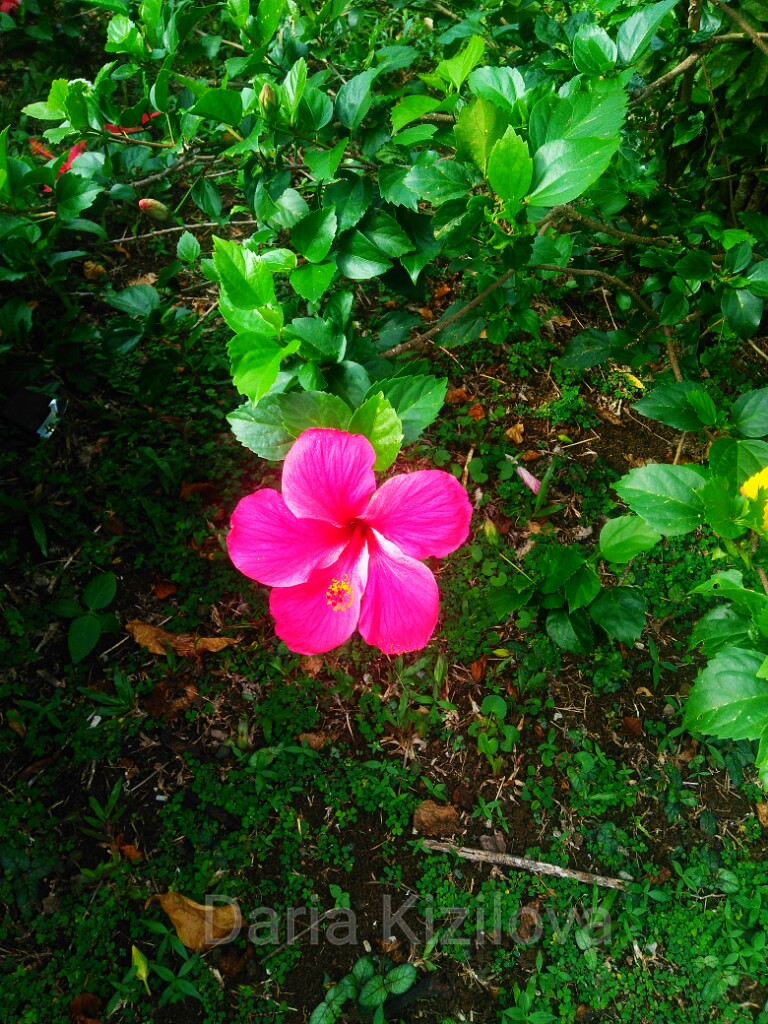 What do locals eat?
On the main island, you can find dishes of different nationalities, many spices, and spicy Indian dishes, as well as a lot of fast food, restaurants, Korean and Japanese cuisine.
If you go to a remote village in the center of Viti Levu or on the island of Taveuni, you can try local dishes. For example, at Christmas and main holidays, local people eat lovo: baked meat (pork, beef, or chicken) with root leaves (taro) and cooked cassava (manioc). From root crops, they also eat breadfruit and sweet potatoes – baked or boiled.
The traditional dish of all the islands of the Pacific Ocean and South America, which is called differently by different peoples, is raw fish, pickled in a sauce. In Fiji (as well as on the islands of Tonga and Tahiti) this sauce is made from thick coconut white milk (not the kind they drink from young coconuts), onions, lemon juice, and sometimes hot pepper.
Island nature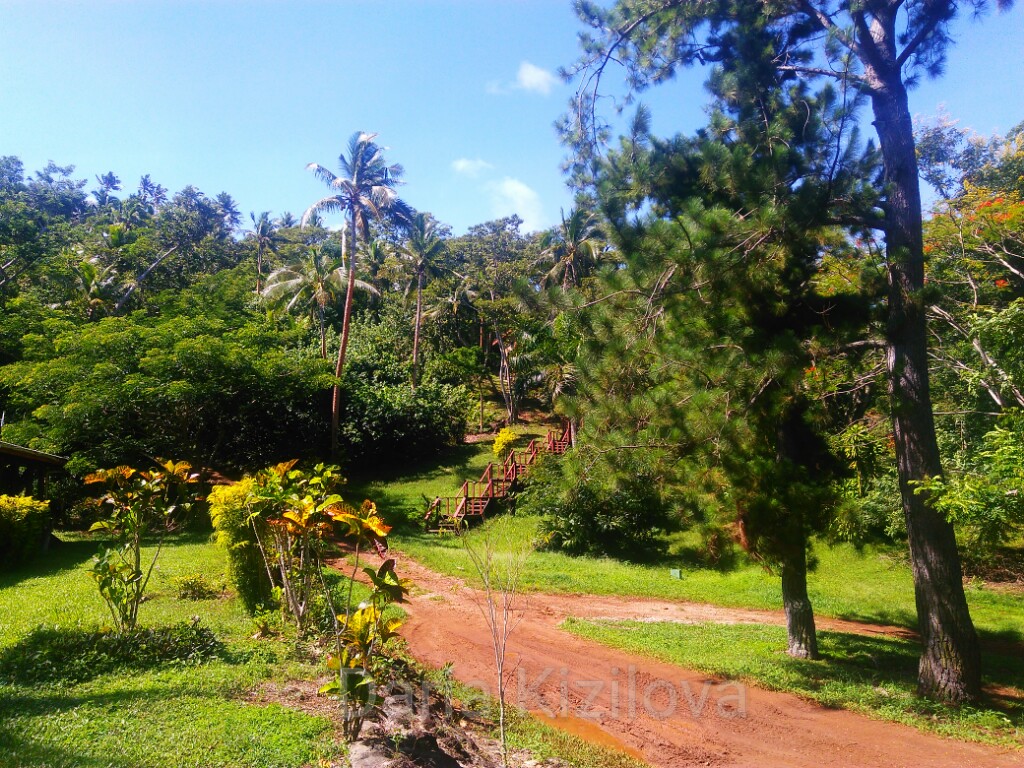 In general, Fiji is flat but there are mountains on Viti Levu and Taveuni. Tomanivi Mountain (1324 m) is located in the north of Viti Levu, near the cities of Lautoka and Rakiraki. This is the area of ​​the National Park Koroyanitu where you can walk, spend the night and walk along the path uphill.
The climate of the southern part of Viti Levu is radically different from the northern one. In the north where the international airport Nadi is located, as well as the cities of Lautoka and Rakiraki, is very dry and lifeless. The recent tsunami completely washed away the coast in some parts of the island. The exception is the port Denarau where rich tourists come to rest. This is a mini-city filled with hotels and shops, as well as beautiful beaches.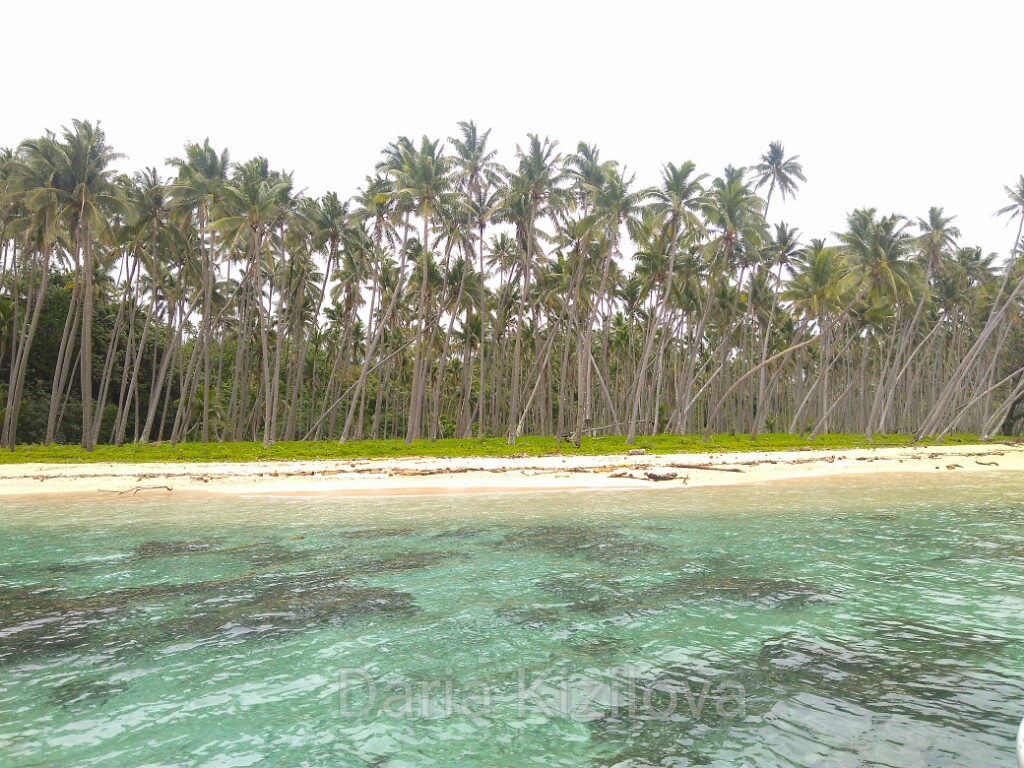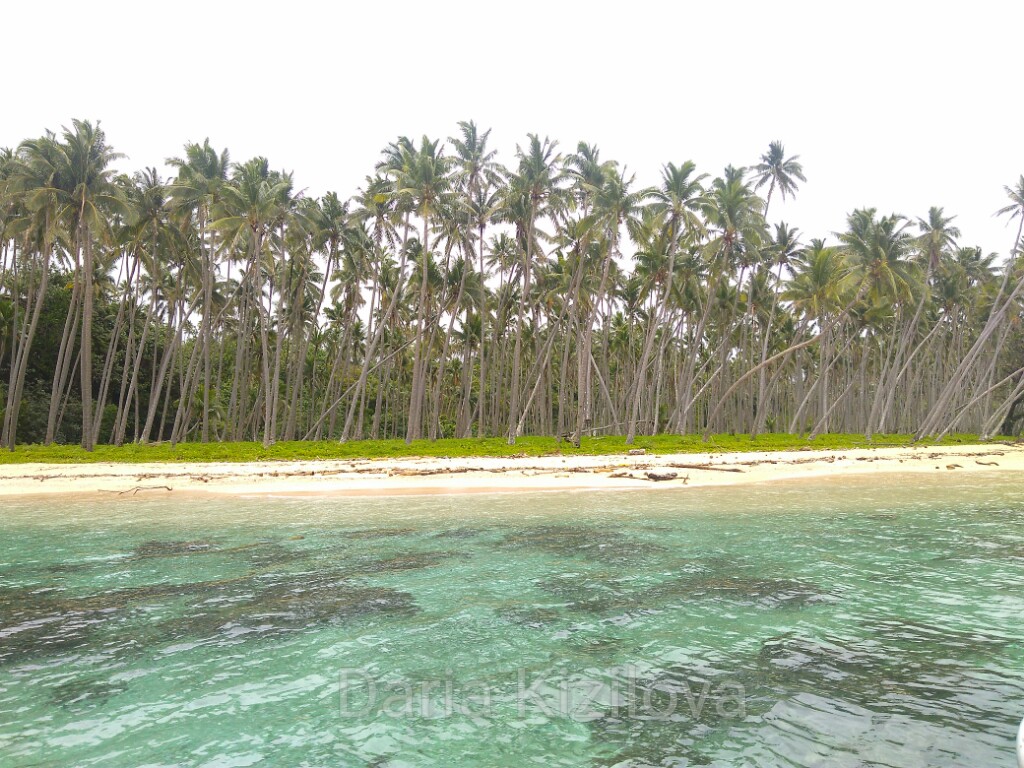 In the south is the capital and port of Suva as well as the Gold Coast with wonderful beaches and hotels. It is very green here, the air is cooler and it rains more often. From the port, you can take a ferry to Taveuni island within 16 hours. This is a great adventure and an unforgettable experience. If you buy a second class ticket with locals, then you will have to spend the night on the floor of the ferry. Therefore, locals take blankets and pillows and put the whole family on the floor.
In the center of the island of Taveuni, there is the Uluigalau mountain (1242 m) which is not accessible on foot. This island is very interesting: its north-western part is touristy. There are roads and many hotels. And the southeastern part is a complete lack of roads, very dense jungle, poor villages where half-naked people walk.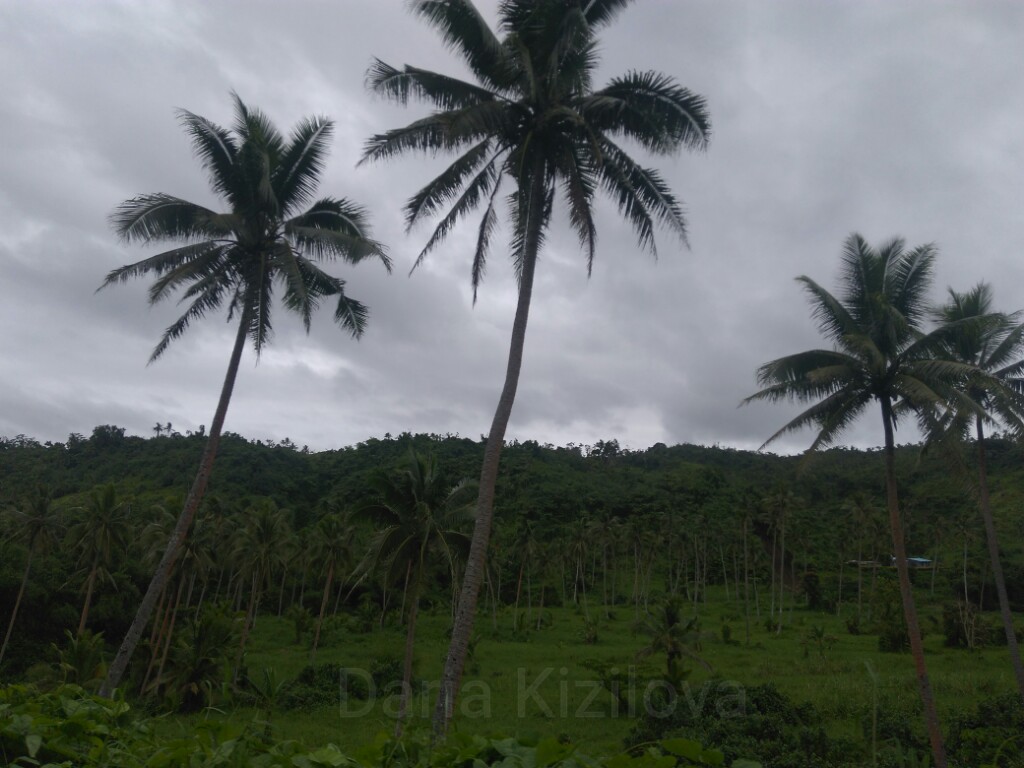 Diving on Fiji islands
Not far from Taveuni is the Rainbow Reef – the pride of the Republic of Fiji. Its coral is almost all the colors of the rainbow, and some change color when you touch them. In the reef area a lot of large fish, stingrays. There is a strong current even on a calm day.
Fiji is also popular for swimming with sharks. For example, on the island of Beqa (opposite the southern coast of the Gold Coast). But these are very small and playful sharks, they are not dangerous.