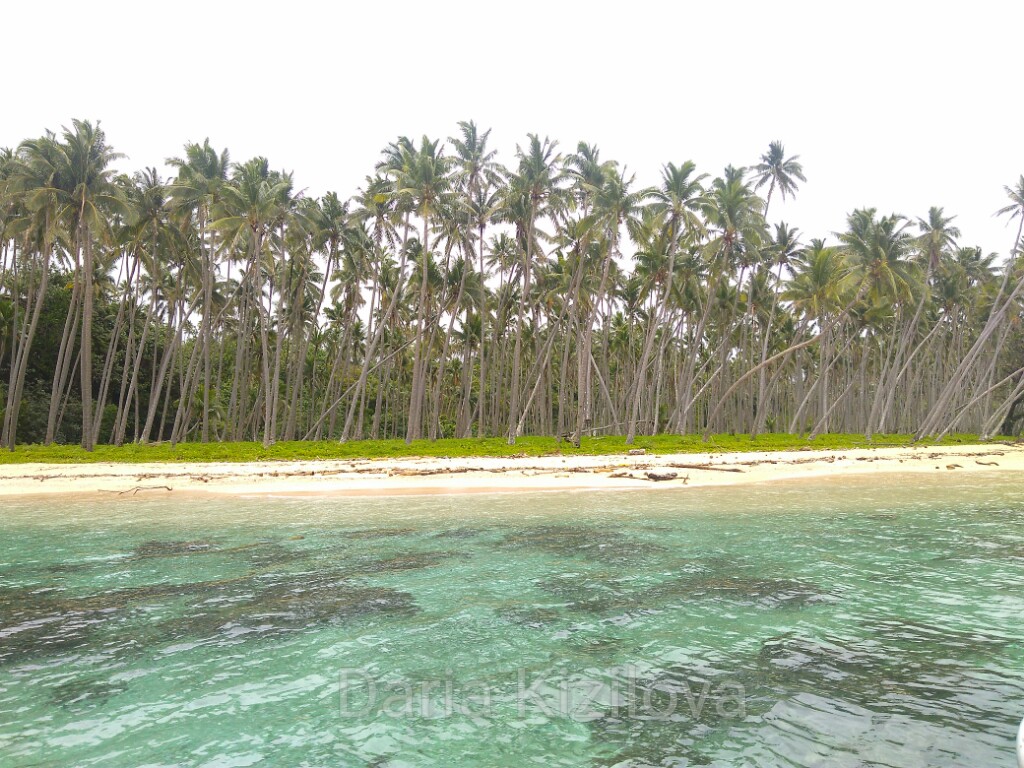 I was on 39 islands, including even the smallest ones. Of these 30 are more or less large or isolated island states. The remaining islands are either uninhabited (such as Tao, Nuku, Fukave in the  Pacific Ocean belonging to the kingdom of Tonga), or half uninhabited (for example, Kuata is an island hotel where there are no settlements, and the entire working staff of the hotel lives on a neighboring island) or very small and are part of the archipelago (Galapagos Islands – Isabela, Santa Cruz).
There were 9 island states during my travels.
Despite the fact that the islands and their lives are really somewhat similar, I divided them into interest groups of inspiration:
The greenest islands
Most often it is where there are fewer people. The islands are lost deep in the ocean or covered with dense jungle and are simply underdeveloped. This is where the vibrant green life boils! The walls of the rainforest stand along the road; if you step into them, you can get lost for a long time. So, here are these islands:
1. Raja Ampat, Waigeo
The island belongs to the state of Indonesia, which has 17 804 islands. Waigeo is a part of New Guinea that once broke away from the island. Now the region of New Guinea called West Papua belongs to Indonesia. The rest of the island is a separate state of Papua New Guinea. I want to go there too but they say cannibals still roam there. Everybody comes here to look at the incomparable coral riffs because this is the place in the center of the coral triangle. In addition, it is not a fully harmed, so the corals did not have time to break.
2. Nuku Hiva
One of the 15 Marquesas Islands – an archipelago and a part of French Polynesia. There are still a lot of indigenous people here who wear wild jewelry and paint their bodies with tattoos, as Maori did.
Actually, this is Maori, only modern. Some of the island's bays are not accessible by land and free from people. At Nuku Hiva, even if there are people somewhere, they still do not affect nature. Because there are very few of them, and the jungles and mountains here are all-consuming and magnificent. If interested, you can read more about the journey to the Marquesas Islands.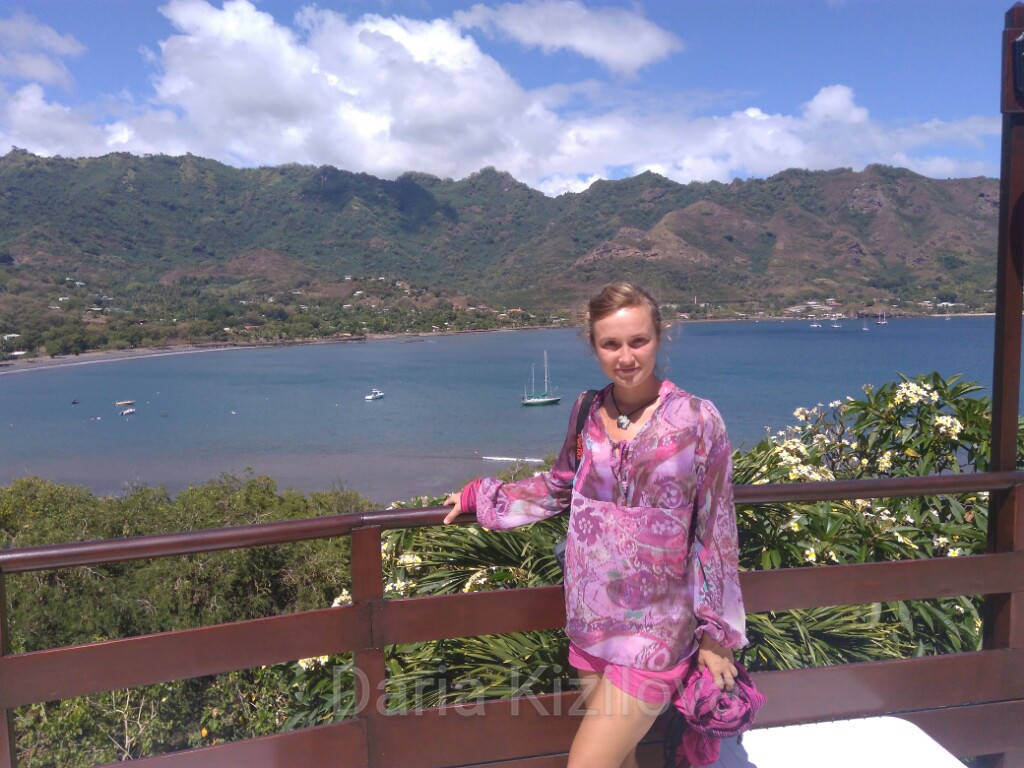 The main island of the tiny island state in the South Pacific. The name is tempting. But in fact, there are no wild tribes and dances left. These islands almost belong to New Zealand. It can be understood: there is a cozy, a lot of untouched and moisture-rich greenery, clean ocean, and besides, there are only a few people, beautiful and neat houses and roads. If you think in perspective, it's boring. But to calm the mind it's quite a suitable island.
4. Taveuni
The extreme large island of the state of Fiji. Along with there is the International Date Line. But this does not affect the island time, because the entire state lives on a single time. This is a very homely island, besides, it is green and surrounded by rainbow corals. Between Taveuni and neighboring Savusavu, lies the so-called Rainbow Reef. The flow in the Somozomo Strait is strong there, so you need to swim with a mask or an aqualung with very great zeal.
5. New Guinea
A mysterious, interesting and a bit scary island. I do not know it well yet, so of course, it draws attention. I had a chance to visit only the wonderful town of Sorong from where I swam to Raja Ampat for corals. I do not advise you to go to this town for a long time, there are not a lot of people there. In order to get from the city to western Papua places, it is better to go by ferry or fly by plane. The roads on the island are very bad. I know little about the rest of New Guinea but I think it is as beautiful as Raja Ampat and even wilder. Tall mountains and jungle + aborigines – it probably looks like an enlarged copy of the Marquesas Islands.
Distant islands
This part is dedicated to the lost islands. There are several of them in remote parts of the world and it is difficult to determine which one is more lost. I chose those I visited myself. And where I felt not only the geographical distance from the nearest continent but also cultural isolation and identity.
Oh, I can write about this place for hours! A piece of land around the perimeter of not more than 70 km. There is almost no vegetation here but instead of this, stone statues are scattered around the island. People trade tourism, breed horses. A strange and ambiguous place: there is an eternally hidden secret (caves, remnants of an ancient civilization, their houses and drawings).
Still, people are quite interesting and they often travel! Many of them travel to Chile, Brazil, the USA, and Tahiti. This is despite the fact that it takes 5 hours to fly to the nearest land!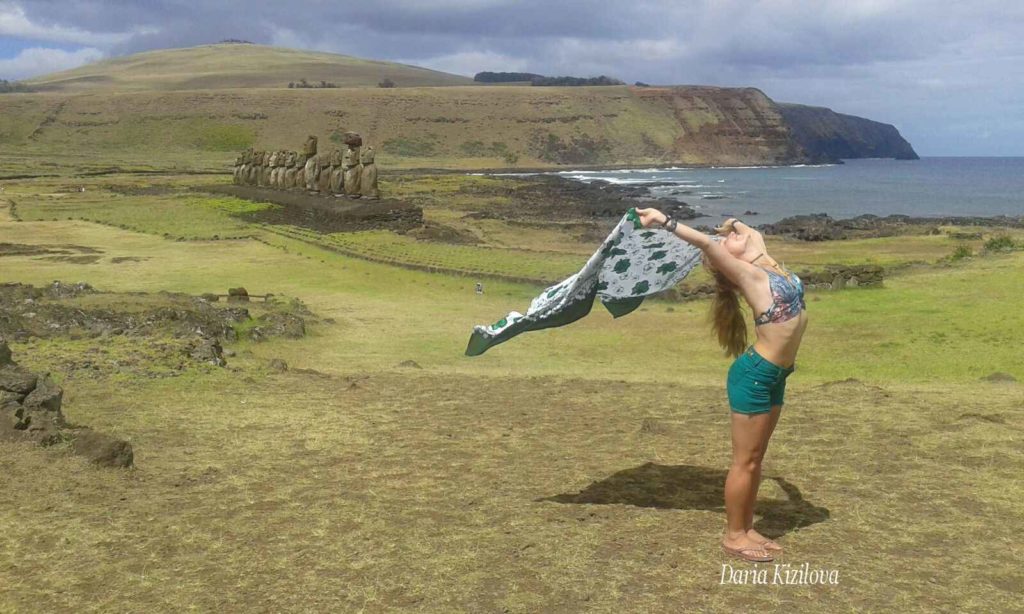 2. Galapagos (Isabela, Santa Cruz)
It is difficult to write when it was a long time ago. There are only 13 islands and it is best to explore them on a super expensive cruise since it visits tiny islands with penguins. But the plane from Ecuador flies only to two islands – Isabela and San Cristobal.
Lizards crawl on the island, turtles are supervised in reserves. Although there is a beach of Tortuga Bay where they relax in season. Local people told me that in the center of the island there are villages where people cook illegal turtle soup!
3. Fernando de Noronha
One of my favorite islands with breathtaking beaches and marine life. Most of the island is not inhabited – no one is allowed there at all without the supervision of a guide. The island is so clean that tourists have to pay tax for their stay on it. You can read more about life in Fernando de Noronha.
In general, I thought that this part can be called – Rich Islands or Pearls of their states. Because in fact Easter Island is called American Hawaii. Galapagos is the best spot in Ecuadorian tourism. And Fernando de Noronha is a favorite place where all Brazilian tourists go.
The classification is continued in the next article. I looked out the porthole, the sky just cleared, and from 10 000 km the Atlantic lambs are visible. Oh, the immense Ocean, how I love you!