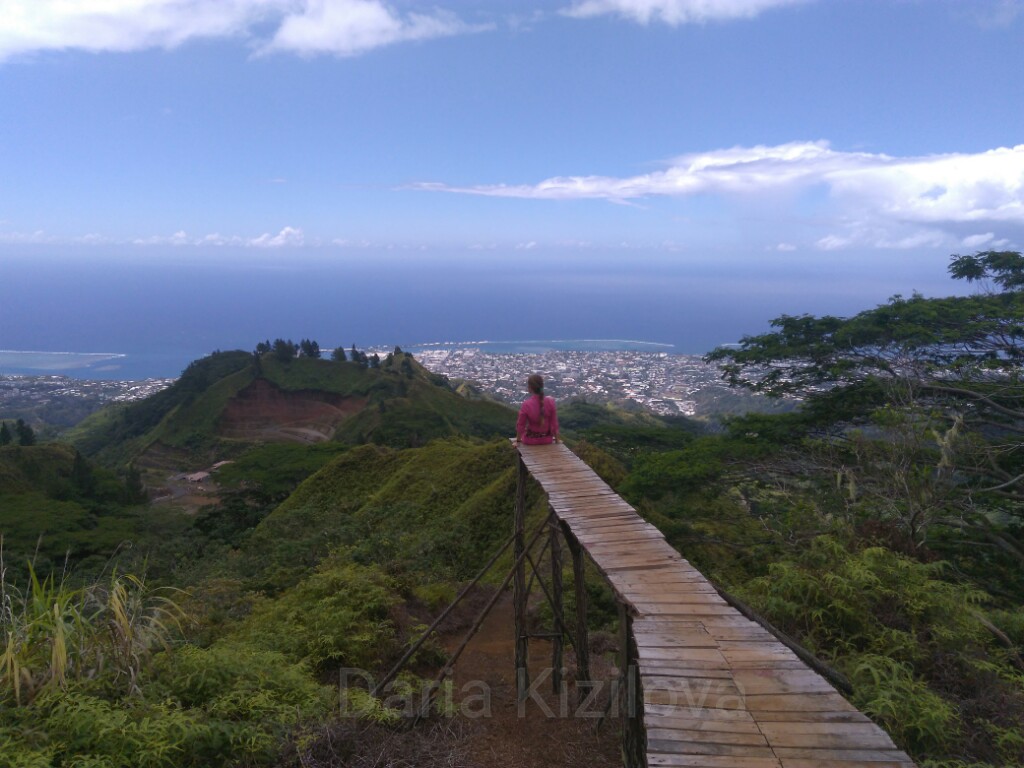 Two completely different countries (except the French language speaking), but with a very similar name, are located a few thousand kilometers apart. This is my comparative list of Haiti vs Tahiti. But most likely, the description and comparison of the islands will consist of contrasts only. The distance between Tahiti and Haiti is huge. There are no similar roots between these countries except for French dependence. The fact that both countries are located in the ocean, influenced people's lifestyle.
Tahiti – French territory
Tahiti – Little France in the Pacific. (Tahiti is not a separate country, but is the territory of France). There is not so much preserved ancient culture, as on other islands. People with a European figure and Polynesian features are very beautiful. French habits such as cheeses and baguettes, as well as French holidays, are common everywhere. Most products are brought from France.
What language do they speak on Tahiti?
The main language is French, few people speak Tahitian. Other islands (for example, the Marquesas) have their own languages. Residents of the remote islands of French Polynesia often do not understand each other, because the languages ​​are very different. Sometimes, it is hard to say what language do Tahitians speak.
Is Tahiti expensive?
Tahiti is a very expensive island. There are almost the highest prices for life compared to the rest of the world. Food is about one and a half times more expensive than average European prices. Accommodation and movement around the island are also not cheap. Especially unthinkable prices for flights and local clothing. In order to fly from Tahiti to the nearest Bora Bora and back, you need at least $ 200!
Although Tahiti is not the most beautiful island of Polynesia (the island of Moorea is much brighter, 20 minutes away on the ferry), it still shows how modern Polynesians live in this part of the world. Everyone tends to Tahiti because here is the center of activity in the Pacific. There is always work here, there is great surfing, beaches, waterfalls, as well as the wild mountains on the eastern peninsula (the locals call it presqu'île).
Haiti – the independent republic
Previously, Haiti was the territory of France, but after a bloodthirsty uprising, the country won its independence. Today, it is one of the poorest countries in the world along with Nicaragua, Bolivia and many African countries.
How to get to Tahiti
It's not so easy to do it cheaply because the island is located right in the center of the Pacific Ocean and surrounded by hundreds of smaller islands. You can fly from Easter Island or from Santiago de Chile, Latam Airlines. It will cost from $ 2000, it is possible to find tickets at a discount and combine Tahiti with a visit to South America and Easter Island.
Getting to Papeete (the main airport in French Polynesia) from Los Angeles costs from $ 1,500. It is very expensive for the budget traveler.
You can fly from New Zealand or Australia for $ 300. Considering the distance, this is a good price. In general, many flights to the islands of Polynesia, Melanesia and Micronesia stop at these two places. So if traveling, it would be good to have an Australian or New Zealand visa (if you need one).
Another way to visit Tahiti is directly from Paris. Of course, a stop will be expected along the way. But, given the huge distance, the price of $ 700-800 for such a flight is acceptable.
How to get to Haiti
The cheapest way to the Republic of Haiti is through the Dominican Republic. Flights to Punta Cana or Santo Domingo (the capital) from all sides of the world are cheaper if you buy in advance. For example, I flew for $ 200 from San Francisco.
"The most interesting" begins from Santo Domingo – a long and exhausting journey by bus through Santiago de los Caballeros to the border with Haiti. The entire journey takes 9 hours. On the border is a terrible confusion and noise. The border guards are constantly arguing and shouting among themselves. A very southern temperamental approach.
Then the road goes through small Haitian villages for about two hours to Cap Haitien on the north coast. Another bus service runs from Santo Domingo to Port-0-Prince, the capital of Haiti.
Traveling by bus to Haiti (or there and back) must be paid with the tour companies in Santo Domingo, preferably in local currency (Dominican pesos). If you do not buy a return ticket to Santo Domingo in advance, you can get it in Cap Haitien, also in the so-called tour office. You will need to pay in local currency (gourdes). In 2018, a one-way ticket on the Caribe Tours bus cost was $ 27. At the border, about $ 10 must be paid for moving from one country to another.
Living on both islands
| | |
| --- | --- |
| Tahiti | Haiti |
| In general, the cost of living in Tahiti is very expensive. There are only a few hostels from $ 25-30 per night. But CouchSurfing can be easily found, especially in Papeete and its surroundings. Locals don't really participate, but the French do it with pleasure. | Everything is much more interesting here. The hotels are either fabulously expensive (all located along the coastline), or guest houses are $ 30-35 per night (it's just a house where the local family lives and rents out a couple of rooms). Tourists are usually  Dominicans or Haitians from other cities. These are the simplest wooden houses. At the same time, the neighbors may not even know that this is a guest house. |
Food
| | |
| --- | --- |
| Tahiti | Haiti |
| Coffee and croissants, sandwiches – places where you can easily eat for € 5-6, there are a lot of them in Papeete. There is no street food at all, only evening cabs with food in certain places. Food in restaurants is very expensive, the most traditional dish is raw fish in coconut milk. In the supermarket, mainly products come from France. Local Polynesians living in Papeete sometimes grow vegetables and fruits at their dachas in presqu'île (a peninsula in Tahiti). | Large selection of fried street food and drinks: coconut milk, fried pies, fruit. In general, all the food on the street is fried, baked or all together. In the evening, local people cook soups, pasta and even pizza in the market. Food prices on the street and in supermarkets differ 3-4 times. As a rule, supermarkets are very sophisticated and made up of tourists. Only imported products and alcohol are sold there. |
Clothing in Tahiti and Haiti
Tahiti
Haiti
What do people wear in Tahiti?

I enjoy the fancy clothing of the islands in French Polynesia. They use bright tissue colors and both men and women look very unique. Even shirts for official occasions have flower and jungle images on them.

What type of clothing in Haiti?

People look very different in Haiti vs Tahiti. Why? Mostly because they don't have enough budget to afford it. The country has a low economy and poor tourism. People walk barefoot. Women wear the bags on their heads. Fruit or vegetables – anything that needs to be carried – is located on top of their heads.
Internet
Wifi is the only thing that the two islands have in common. Despite the wealth of Tahiti, there is a terrible Internet. Sometimes it took a few minutes to load a page! For work, this is absolutely not suitable. In general, on the island, it is difficult to find free Wi-Fi in a cafe. Although there are sandwich makers in the center, where you can get it.
The Internet is not so bad on other islands of Polynesia. On the Marquesas Islands that are relatively further north from Tahiti, the Wi-Fi was pretty fast. The fact is that here the cable is stretched directly from the Hawaiian Islands, so the signal is very good, as well as the speed. You can work endlessly even in the cafe on the fishing pier on the island of Nuku Hiva.
In Haiti, the Internet is even worse. Even in a hotel, the wi-fi signal is difficult to catch, unless it is a high-class hotel. It's hard to find a cafe for connection and work. In the city of Cap Haitien, in general, there are 2-3 such restaurants in the coastal zone.
Tahiti – great surf and waterfalls
Teahupo'o – a place with the biggest waves in Tahiti. Here. the annual international surfing competitions take place.
Mount 'Orohena – mountains and forests Tahiti. Several peaks in the center of the island, surrounded by coniferous and fern forests.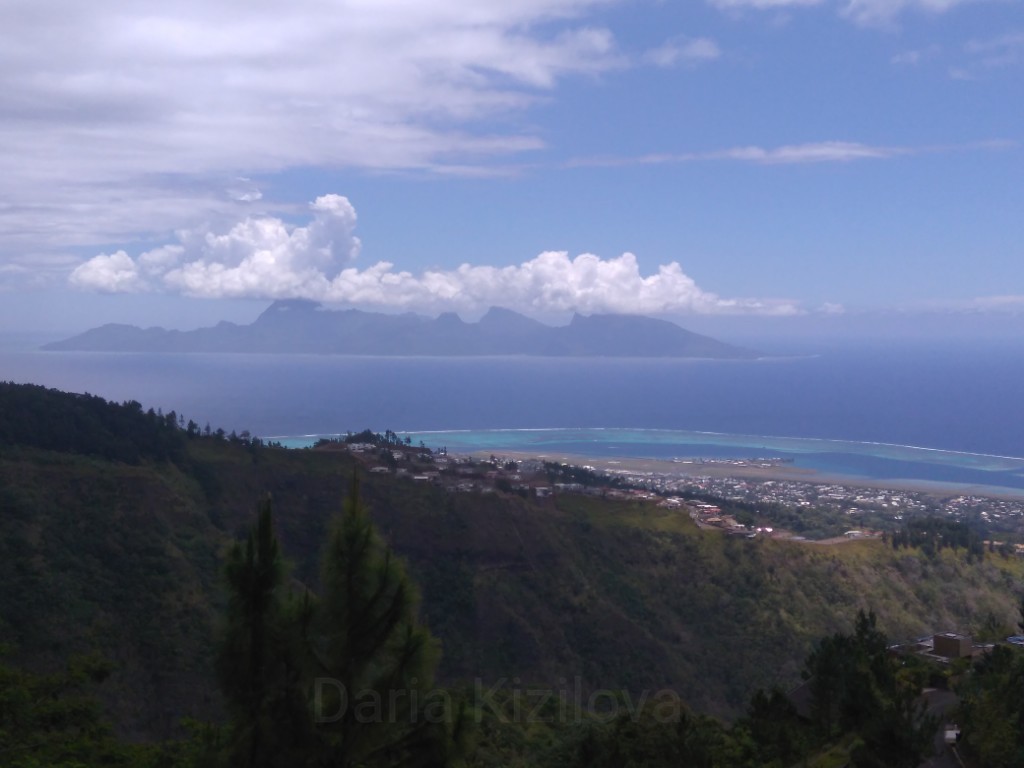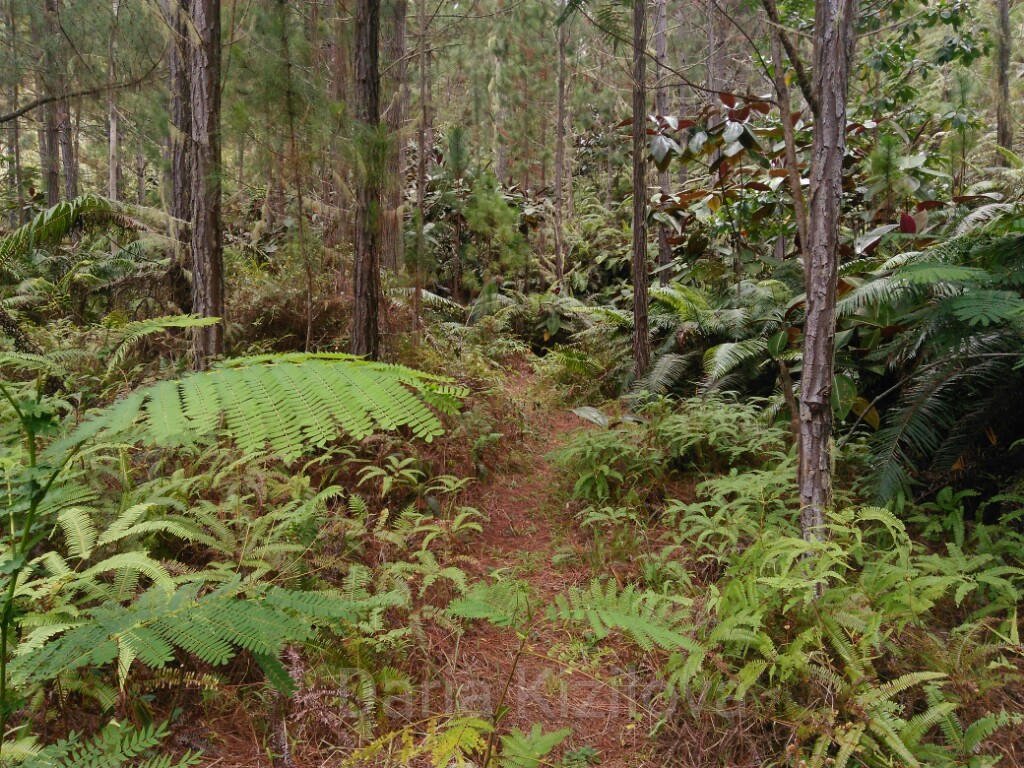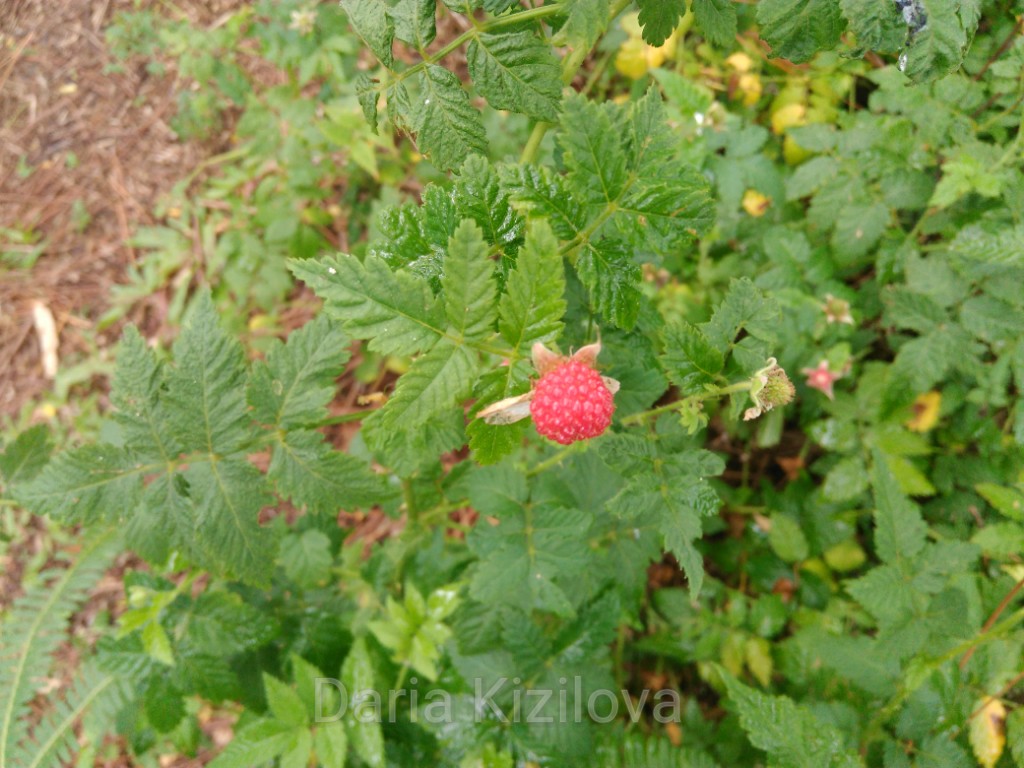 Haiti – Citadelle Laferrière
Of course, besides the beaches, it is one of the most colorful places on the island. This is the fortress where the uprising took place in Haiti about 200 years ago. The most touristic place in the country.
Citadelle Laferrière can be reached by a local bus from Cap Haitien to the village of Milot (closer to the center of the island). Here immediately local guides with horses try to sell you their services. It is supposedly hard and far to go to the fortress and you can get lost in general. But in fact, there is just one road, though it is very long and uphill. Almost 7 km one way along a stone-paved road. This is quite real but only along the way, someone is sure to sell jewelry, water, or simply ask for money. The road passes through several villages where the curious Haitians love to socialize.
The guide with the horses followed us almost halfway, hoping that we would get tired.
From the top of the mountain where the fortress is located, there is a wonderful view of the mountains.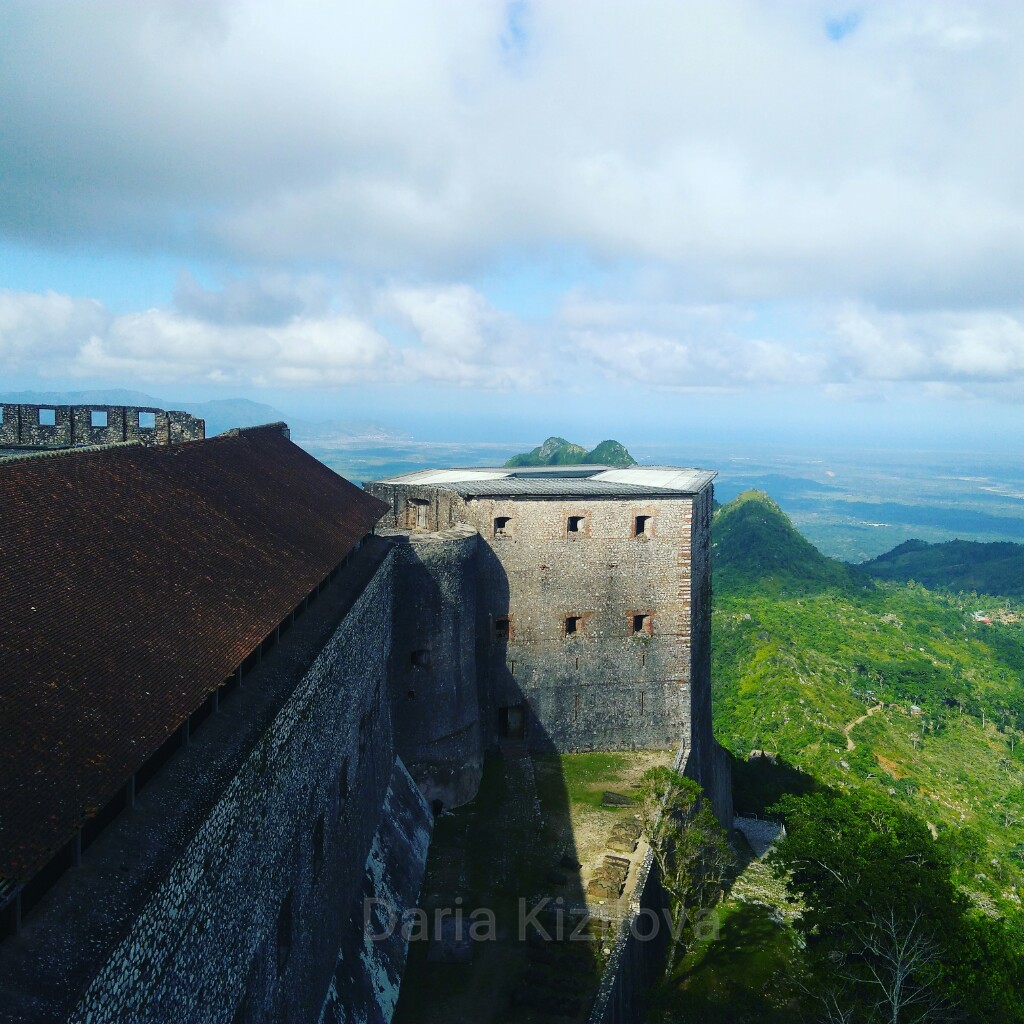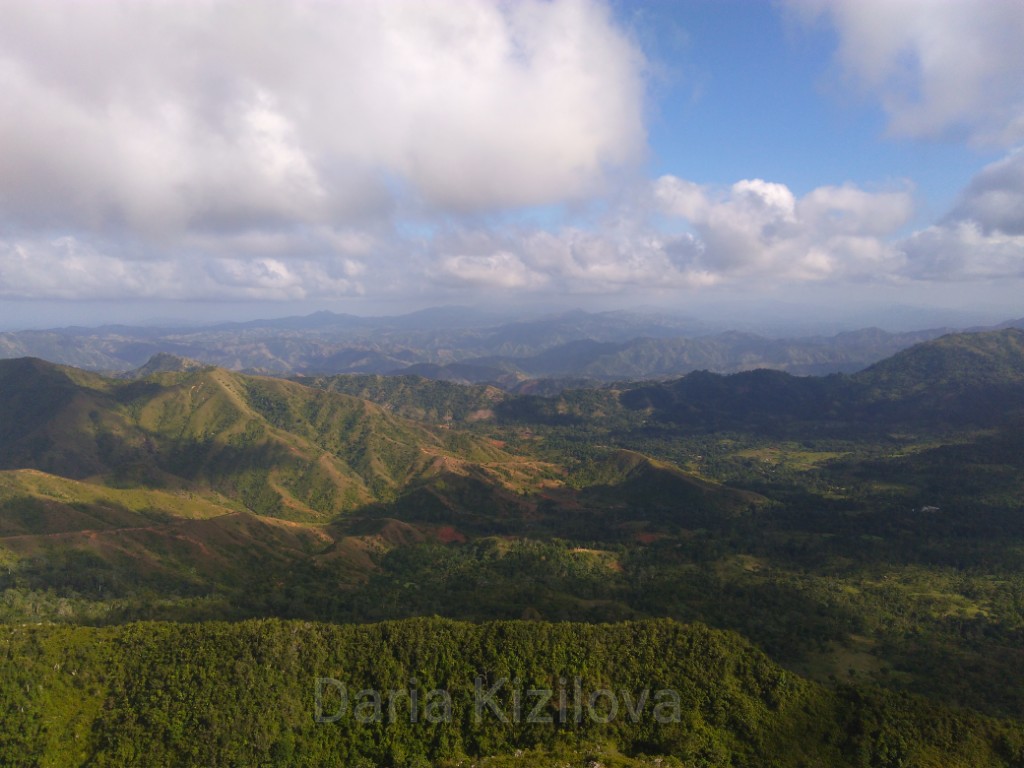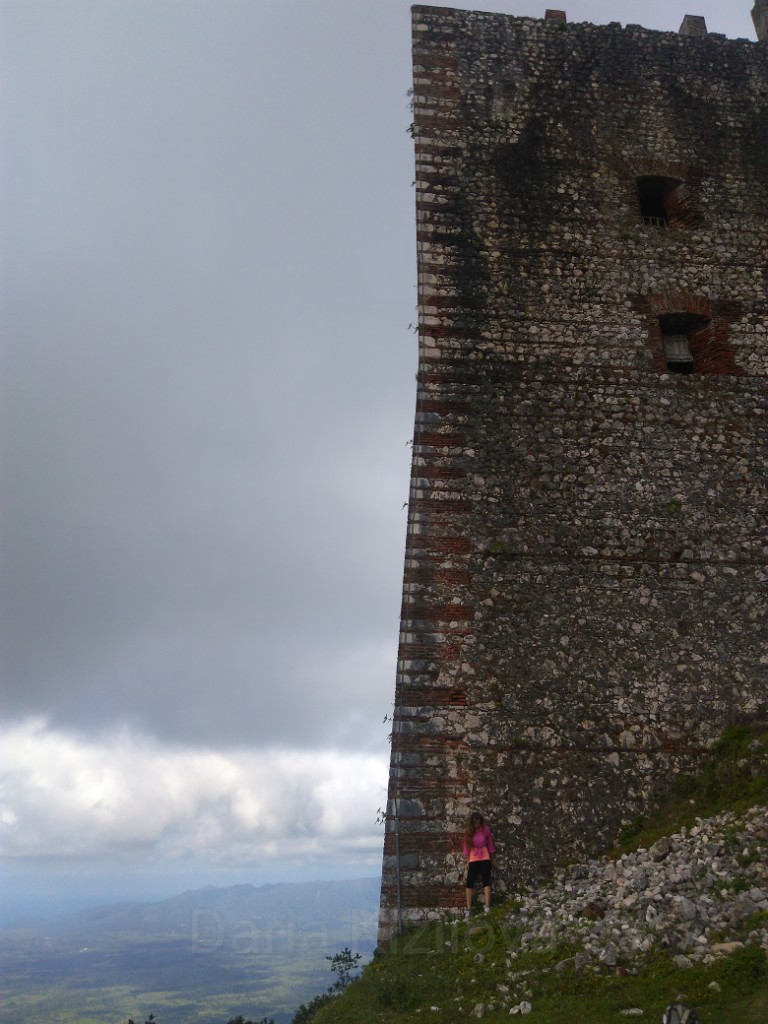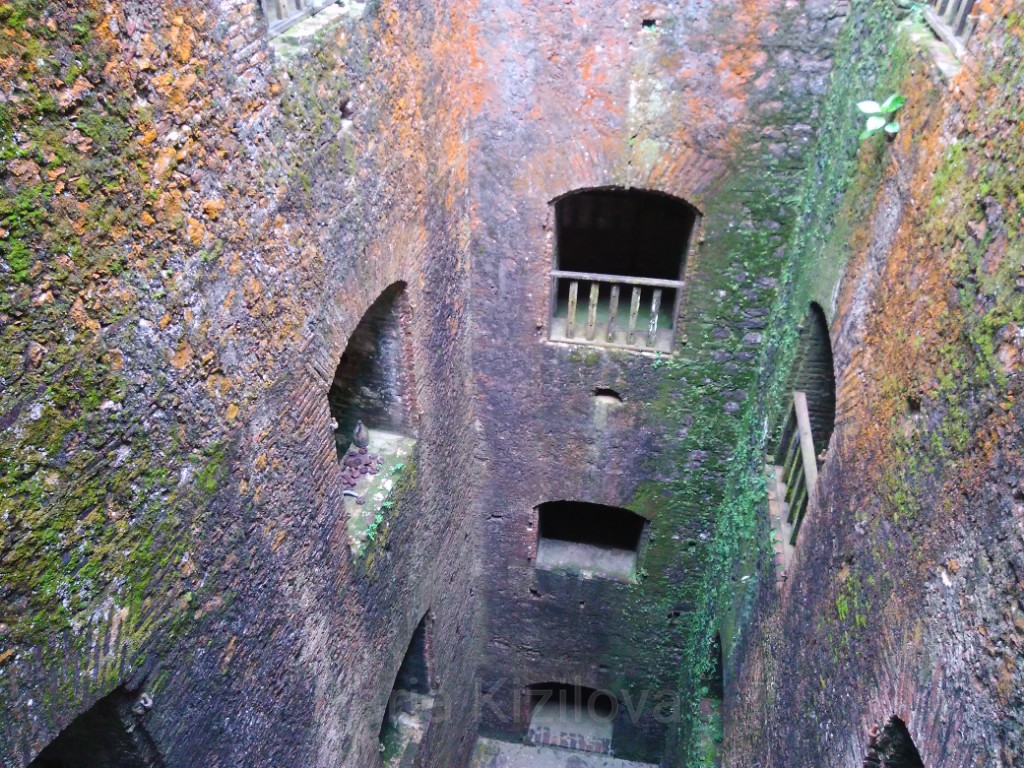 Haiti and Tahiti are two completely different worlds, but certainly, each island is interesting in its own way.